The week in satire Vol. #7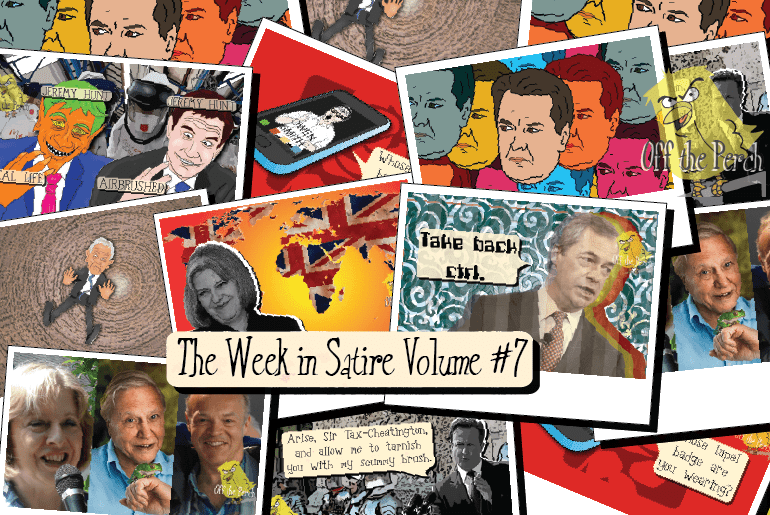 Support us and go ad-free
And what a week it was!
A week which saw a man called Owen Smith perfecting his Jeremy Corbyn impression, a man called Stephen Woolfe nailing his impression of an idiot who forgets to complete his leadership application in time, and Theresa May embodying the role of the Iron Lady so hard that she made Meryl Streep look like Danny Dyer.
But what else happened?
Let's look back and see: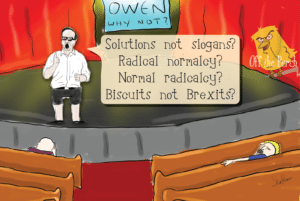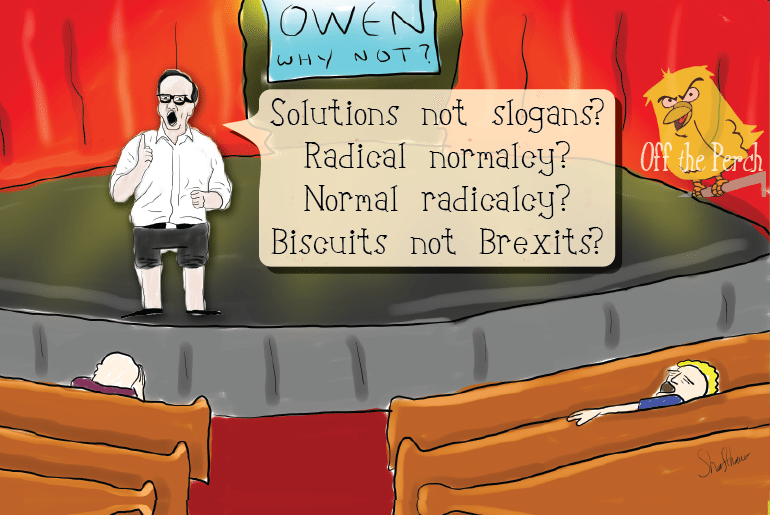 "We're just 3 buzzwords away from success!" says Owen Smith's inner circle
by John Shafthauer
Read on...
The #ChickenCoup backers behind Owen Smith are assuring Labour members that the party is now only three buzzwords, slogans, or soundbites away from success – failing to realise that their insistence on the hollow rhetoric of the 90s is what doomed them to the sidelines in the first place.
To be fair to whichever half-formed mutant Malcolm Tucker they have running the show, it's not that they haven't learned some lessons – it's simply that they're trying to implement them all at once.
This is why we're being forced to watch the spectacle of Smith saying 'slogans aren't enough' with one breath and then sloganising 'solutions not slogans' with the next. It's also why he's claiming to be "normal" to the right-wing and "radical" to the left, and why he's calling Corbyn and McDonnell useless on TV and then copying their policies on Twitter.
What's actually happening is that the great New Labour beast is writhing about in its death throes, and like the exorcised demon that it is, it's vainly flickering through its many forms in an attempt to maintain purchase on the corporeal realm.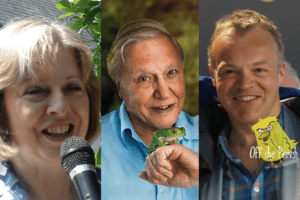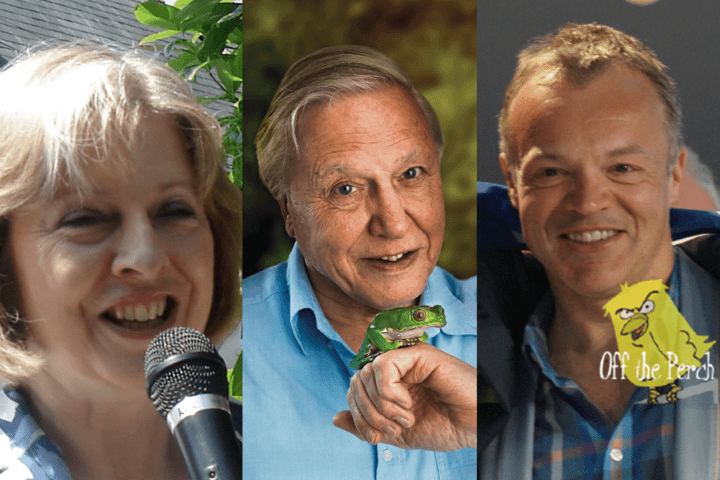 BBC "must name all stars who are more popular than the PM"
by John Ranson
The UK's favourite long-established, licence fee-funded public service state broadcaster, the BBC, has been told to come clean over the popularity of its top stars.
The Beeb has already pledged to reveal which big names are sufficiently popular to earn almost as much as a second-rate Premiership footballer. But now the corporation has been told it must identify every member of its 'talent' who has a higher level of popularity than Prime Minister Theresa May. This is likely to affect most of "Auntie's" household names, such as Graham Norton, David Attenborough and Bake Off's Mel and Sue. But with the threshold for declaration being benchmarked on the popularity of the dead-eyed Terror of 10 Downing Street, it's going to be a long list. Especially as retired, and even deceased, performers have to be named.
Owen Smith caught up in 'D*ckgate' scandal after 4am texts to Labour voters
by John Shafthauer
When Labour members were awoken by the sound of an incoming text message in the early hours of Sunday morning, they all knew what time it was:
Booty time.
But all was not as it seemed.
We spoke to two young Labour members to find out what went through their heads when they got the message:
Lisa: "When I heard my phone go off, I knew it would be someone wanting a little something-something, but I never expected the person contacting me to be Owen Smith."
Brian: "I felt exactly the same, and although I've supported Jeremy all the way, I can't say that I wasn't a little bit curious."
Lisa: "A little bit excited even."
Brian: "Definitely. But when I scrolled down to see what he was offering, there wasn't even a picture attached."
Lisa: "Not even of his balls."
Brian: "Not even of his sweaty back!"
Lisa: "It's just rude really. Can you imagine waking someone up at that time of night and asking them to put out, and yet not even giving them a little sneak peak in return?"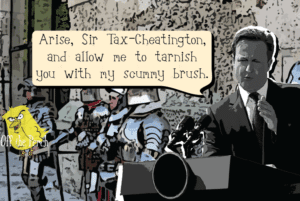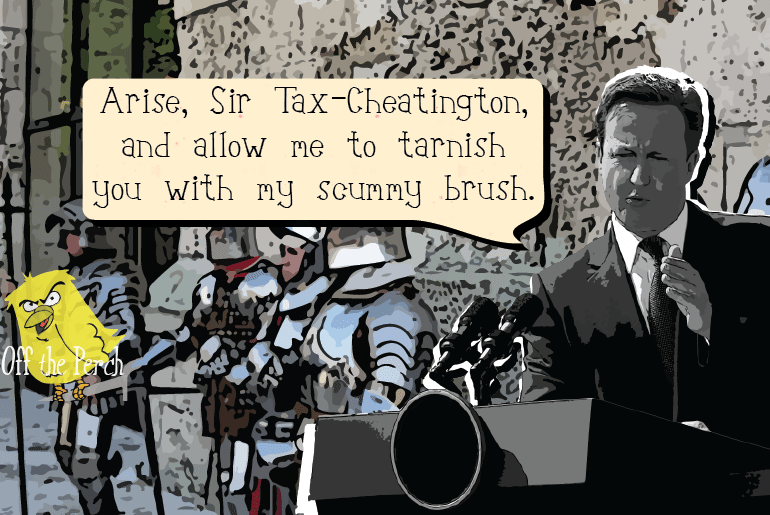 "I've earned the right to bestow honour", claims dishonourable failure
by John Shafthauer
When we discovered that David Cameron was drawing up a resignation honours list, most people thought something along the lines of:
Nope.
The problem with Dave bestowing honours is that he is a man who possesses a long and ignoble history of dishonourable behaviour – behaviour which has included:
Pinning down the disabled so that his rich mates could steal their loose change.
Backtracking on his election promises so fast that he broke the sound barrier.
Running a pro-EU referendum campaign so toxic that it wreaked more havoc than a radioactive, 50ft-tall Farage.
It's like if you were shamefully fired for masturbating in your work's toilets, and yet before leaving you were allowed to shake all of your former colleague's hands.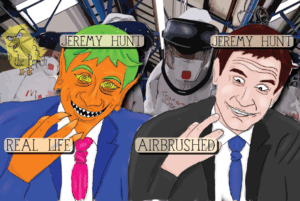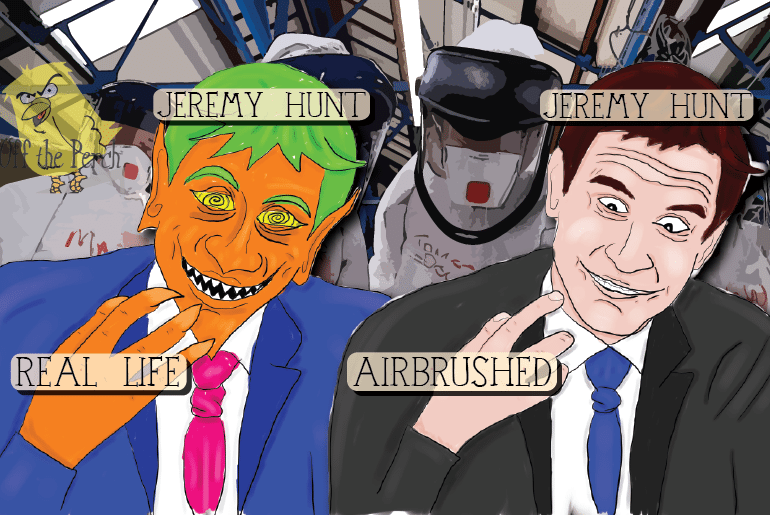 Tories accused of airbrushing Jeremy Hunt to make him look human
by John Shafthauer
Following claims that the Department of Health (DoH) knowingly "airbrushed" weekend death rates in order to bludgeon through "plans" for a 7-day week, the government is now also facing allegations that they've been face-painting Jeremy Hunt to make him look vaguely human.
To find out what's going on, we approached an NHS whistleblower. Unfortunately, it turned out that this 'whistleblower' was just a junior minister who plays tin whistle in an Irish folk band at weekends.
They were open to the idea of our reporter getting them sh*t-faced, though, and as soon as they were drunk enough, they began to spill the government's terrible, terrible beans:
When we decided that we wanted to cripple the NHS, the obvious way of doing so was to make doctors work the sort of hours that would trouble an amphetamine-addicted vampire. Beyond the initial deterioration that would inevitably ensue from professionals being so tired that they literally couldn't tell an arse from an elbow, it was also predicted that more and more staff would choose to practise abroad.

This would be damaging enough, but the overall plan was to combine the scheme with two others. The first was to make it so difficult for Brits to train as medical professionals that the only people who'd put themselves through it would be sadomasochists, 'angel of death' serial killers, and those with an irrational and insatiable OCD to help people in need.

The second was to deter foreign professionals from coming over here – namely by doing things like framing referendums on how much we hate immigrants and driving vans around London with messages like: 'Have you thought about f*cking off back to where you came from?'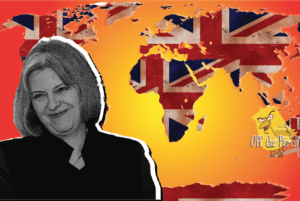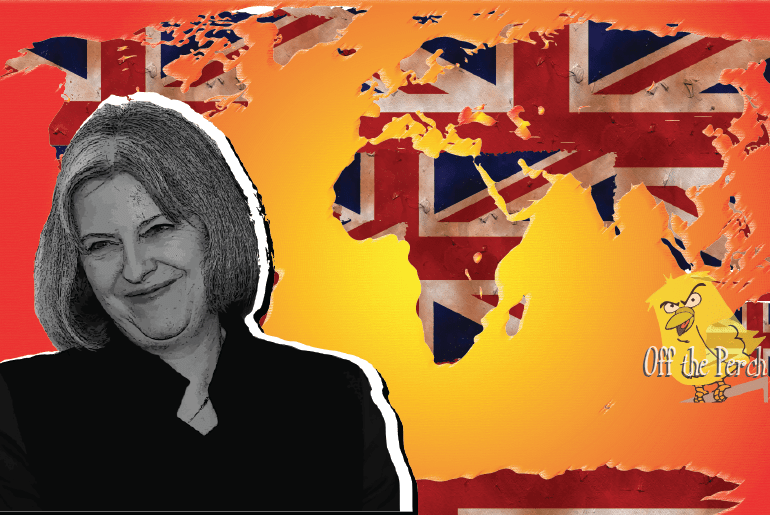 Theresa May's super-strength secret weapon for world domination [VIDEO]
by Ed Sykes
After gleefully kicking Dodgy Dave out of 10 Downing Street, Theresa May didn't waste any time in stepping up her plans for resurrecting British colonialism. Her method? A quite incredible feat of international ingenuity.
Having triumphed over leadership rival Michael Gove – Secretary of Education, Backstabbing, and Justice, May finally put him out of his incompetent ministerial misery for good.
But we were foolish if we thought that was the last we'd seen of him.
The most horrible kiss of life the world's been unlucky enough to witness
In a report released this week by the formerly renowned investigative magazine Slee P.I., the world witnessed the miraculous resurrection of the Conservatives' most recent backstabber-in-chief. Slee P.I., which has been suffering from the slow death of print media in the last few years and frankly had nothing better to do than look through Gove's rubbish bins, reported:
In the run-up to July's EU referendum, Brexit leaders portrayed themselves as men of the people railing against the establishment. Michael Gove was at the forefront, slamming "elitist" economists and world leaders for raising the prospect of a potential post-Brexit crisis. He also famously said "I think the people in this country have had enough of experts".

Full of made-up claims and empty promises aimed at swaying voters on the fence through fear and misinformation, leading Brexit campaingers were accused of bringing "post-truth politics" to Britain. But the truth is this had all been carefully planned over a year before, in June 2015, by then Home Secretary Theresa May. Aware of Michael Gove's capacity for spouting utter rubbish, May launched a secret plan to 'Make the World British Again'.
UKIP realises all of its leadership candidates were Microsoft's racist AI chatbot
by John Shafthauer
The UKIP leadership contest veered into troubled and eel-infested waters this past week. The first signs of trouble came when a technicality disqualified Steven Woolfe from the UKIP leadership contest – Steven Woolfe being one of the closest things that the post-Farage party has to a known quantity.
If you're still unsure who Woolfe is by the way, this is what his mother had to say about him:
Who? Never heard of the guy.
The second signs appeared when people outside UKIP began to look into the other candidates, and it became apparent that all was not as it seemed.
Here's Bill Floppy from Microsoft to explain what happened:
When we released our Artificial Intelligence (AI) chatbot Tay to Twitter, the social media platform polluted it quicker than a turd befouling a jacuzzi.
"Tay" went from "humans are super cool" to full nazi in <24 hrs and I'm not at all concerned about the future of AI pic.twitter.com/xuGi1u9S1A

— gerry (@geraldmellor) March 24, 2016
Within only a few short hours of going live, Tay was holding some of the most sickening views imaginable. Its output was so uniformly abysmal that Donald Trump offered it a job running his social media accounts. But ultimately, we decided to take it offline.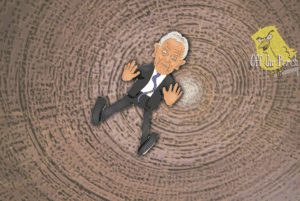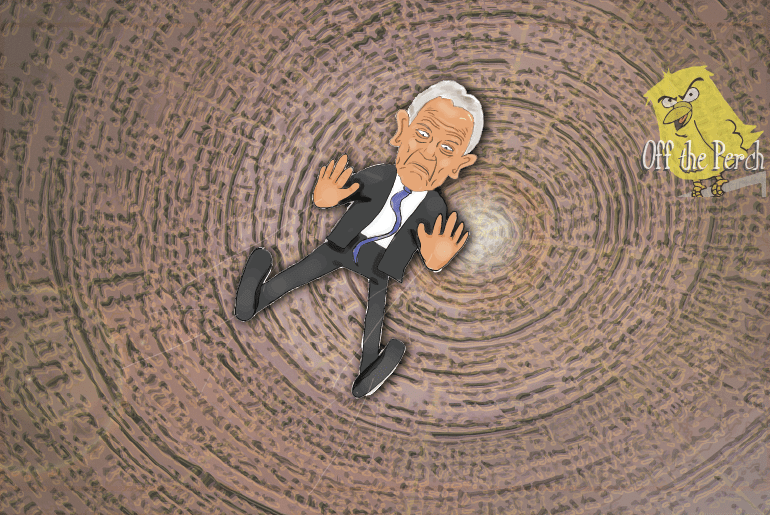 Blairites ban their own name and accidentally banish Blair in the process
by John Shafthauer
The lingering presence of Tony Blair was exorcised from the Labour Party last night. Surprisingly, the exorcism itself was carried out by the most unexpected of exorcists – namely the Blairites themselves.
The Blairites have long taken offence with the object of their obsession being turned into a derogatory term – largely because they feel that the political ideologies embodied by Blairism are actually pretty smashing – ideologies which include:
Perpetrating illegal and ill-thought out wars – just as long as you do so with the best of intentions.
Finding the absolute worst elements of society and then letting them do whatever they want in return for them not saying you're a tw*t too often in their newspapers.
Demonising the underclasses a bit less than the Tories would.
Never, ever telling the truth.
Assuming that the rich people who are paying you lots of money probably know what they're talking about, and as such they should be listened to/obeyed without question.
Having finally had enough of the name Blairite being abused, the acolytes of #SavingLabour donned their cowls and descending into the depths of their cavernous purge-atorium. Their plan was to use the same dark arts that they used to purge new members and expel the word Blairite from the English language – a plan which worked better than they could ever have expected.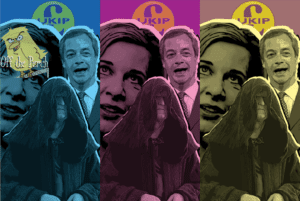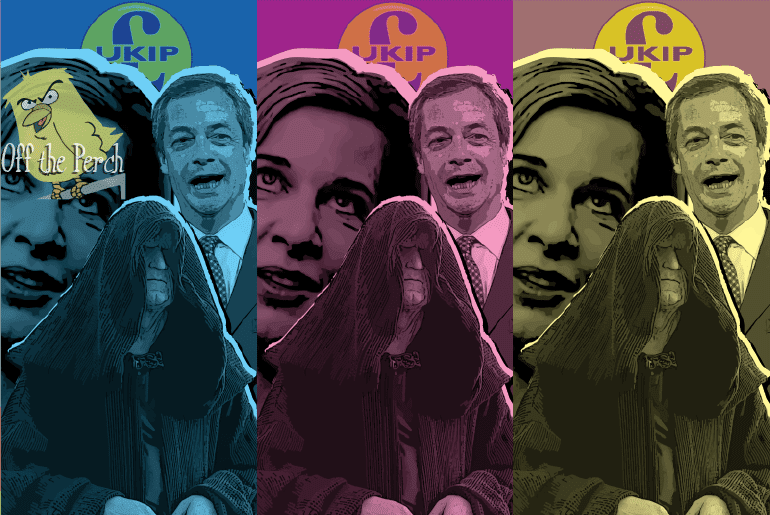 Who do you think should replace Nigel Farage as UKIP leader? [POLL]

by John Shafthauer
And so UKIP is still a thing – despite the insistence of those who said that if the Eurosceptic party helped to achieve Brexit, it would destroy them.
Unfortunately, the victory of the Brexit campaign – like all victories – has only served to make the victor stronger. You could argue that it doesn't make sense for the 'UK Independence Party' to continue post-independence, but then the Conservatives operate despite not conserving anything and New Labour managed to govern even after gleefully abandoning the Labour movement.
The only positive is that the people who are vying to replace Nigel Farage have all the appeal, brains, and pleasant odour of a dehydrated herd of partially-chainsawed zombies.
But which one of these dead-eyed living-deads would you like to see replace mein Nigel?
Please vote in the Off the Perch poll below, and be sure to let us know of any other suggestions you have on Facebook or Twitter:
Featured image via Wikimedia / Flickr / Wikimedia / Pixabay / Flickr / Flickr / Flickr / Public Domain Pictures / Flickr / Flickr / John Shafthauer

We know everyone is suffering under the Tories - but the Canary is a vital weapon in our fight back, and we need your support
The Canary Workers' Co-op knows life is hard. The Tories are waging a class war against us we're all having to fight. But like trade unions and community organising, truly independent working-class media is a vital weapon in our armoury.
The Canary doesn't have the budget of the corporate media. In fact, our income is over 1,000 times less than the Guardian's. What we do have is a radical agenda that disrupts power and amplifies marginalised communities. But we can only do this with our readers' support.
So please, help us continue to spread messages of resistance and hope. Even the smallest donation would mean the world to us.
Support us