The week in satire Vol. #20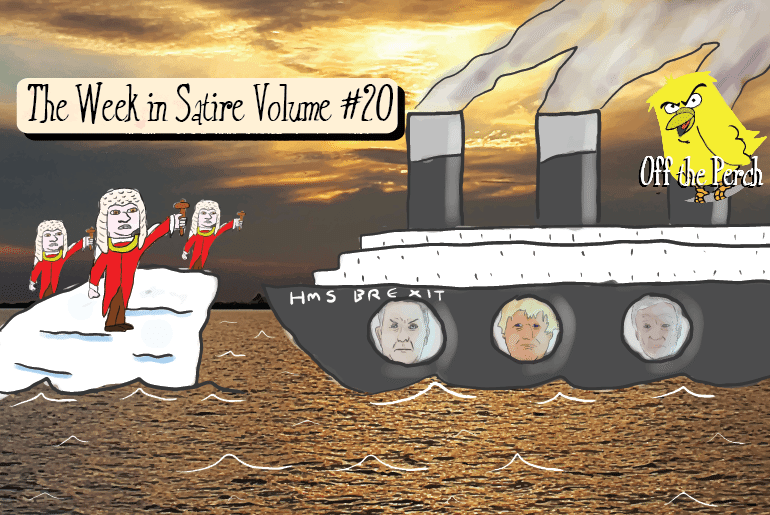 Support us and go ad-free
And what a week it was!
A week in which Nigel Farage was touted to join the aristocracy:
Is anyone else picturing a cross between Mr Toad and Count Duckula when they hear 'Lord Farage'?

— John Shafthauer (@johnshafthauer) October 30, 2016
In which we announced we were 2 years away from being prepared to fight Russia (giving Russia 2 years in which to prepare for us being prepared):
Read on...
Support us and go ad-free
Apparently we're 2 years away from being able to fight Russia, which means we must be 2 years away from inventing:

— John Shafthauer (@johnshafthauer) November 2, 2016
And in which a High court decision made the likelihood of us actually leaving the EU go from probably-definitely to possibly-certainly:
If we don't trigger Article 50, we'll be like a pal who drunkenly rage-quits a party, & then later you find them passed out in the vestibule

— John Shafthauer (@johnshafthauer) November 3, 2016
But what else happened?
Let's look back and find out:

Roy Chubby Brown to play 'Donald Chump' in 'House of Cards' season 5
TV shows like The West Wing and House of Cards have long sought to portray a realistic and nuanced vision of American politics. Reality, however, has increasingly left things like realism and nuance behind, which is why the next season of House of Cards is looking to shake things up a bit. Namely by introducing the realistically implausible 'Donald Chump'.
Britain's Roy Chubby Brown is set to play the character, who is of course based on Donald Trump. We spoke to the show's executive producer, David Fincher to find out how he chose the self-styled "fat bastard" for the part:
In recent years, classically trained British thespians like Damian Lewis, Emily Blunt, and Jason Isaacs have been the backbone of American productions – bringing a richness of talent that has cemented this period as a true golden age of story-telling. Actors like that were obviously no use to us here. So it's just as well you've also produced people like Roy Chubby Brown – a performer who possesses the charisma of a haemorrhoid and the talent of a puréed eel.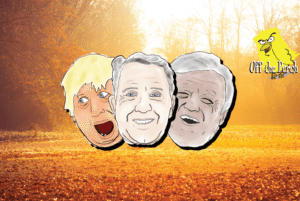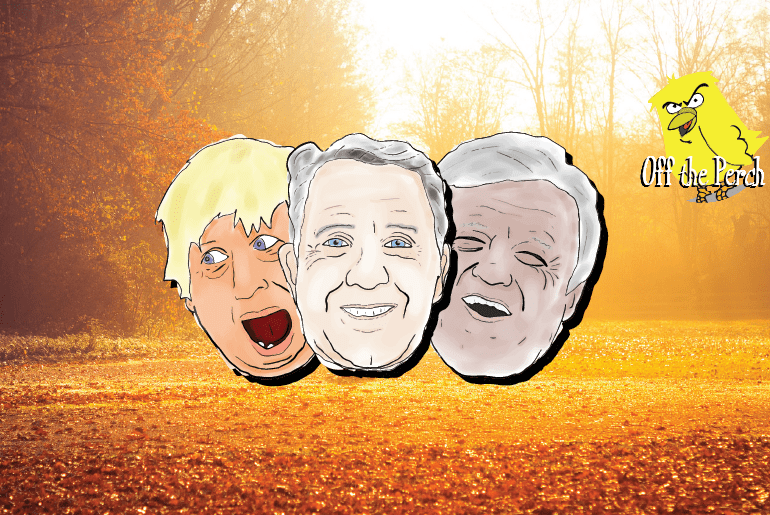 Brexit negotiators claim success after taking back one hour over the weekend
The men and women responsible for Brexit have declared success today, after claiming to have effectively negotiated the return of an hour that was taken from the UK before the EU Referendum.
Here's what senior Brexiteer Liam Fox had to say:
We've been giving the EU all of these hours, and what's been happening to them? Well I'll tell you what's been happening to them – they've been going to Germany. And the Germans have been using them to get an extra hour's kip every morning.
It was put to Fox that we actually get these hours back already, and that it's part of a daylight saving scheme that we operate with ourselves. He responded by saying:
Well, that's certainly what the experts claim. But a few of us prominent Leavers came up with an alternative theory down the pub. So it all comes down to who you want to believe – the stuck-up science-turds who have all the backbone and British spirit of a Brussels pâté, or the guys who tell you exactly what you want to hear?

MPs agree to keep the Olden Days going
by John Ranson
MPs gathered in parliament's historic Westminster Hall on Monday and reached the conclusion that the 'olden days' are great and there's absolutely no point changing anything from the way it's always been.
This news has been greeted with wild enthusiasm by mill owners, slave drivers, and people who need their chimney swept but can't afford a grown up. Opponents of votes for women have also voiced their delight.
Damn right!
Mill owner Timothy Hardgristle seemed particularly pleased:
What we've heard from the honourable and right honourable members today has confirmed everything I've always said. If a mill is well run, there's nothing wrong with it. Closing us down, or killing us with red tape, would just put ordinary decent children out of work. And if there's one thing I hate, it's putting people out of work. Except when I closed my coal mine because the shipping route from South America got quicker. Also, I'd take issue with the lady from the opposition benches. Most of my workers have more of their fingers left than was the case in 1900. Why do these antis not recognise progress?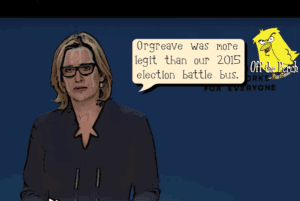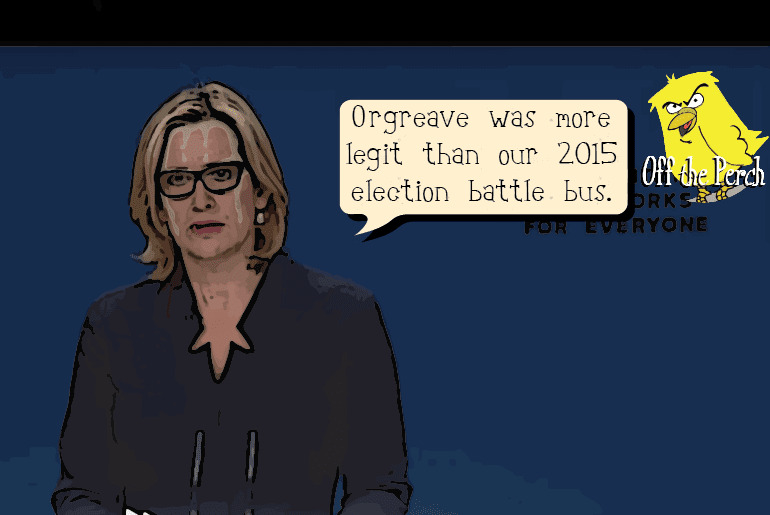 "Orgreave… was perfectly… fine..?" claims perspiring Tory liar
Amber Rudd – the demonic Tory mouthpiece who's best known for suggesting that UK business should register foreign workers as if they were dangerous sex criminals – has given her verdict on The Battle of Orgreave – namely by shrugging her shoulders a bit and saying:
Meh?
As her explanation as to why there won't be an enquiry has left everyone bemused and irate, we decided to follow up and ask what's really going on.
The following is what she told us:
Look, I've had a bit of a look-see at the available evidence, and I can't see anything wrong personally. I wouldn't even use the word 'evidence' to describe it actually. It's more like… err… whatever the opposite of evidence is. A word that I should really know, as it's what we use to inform all of our policies.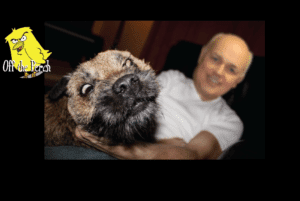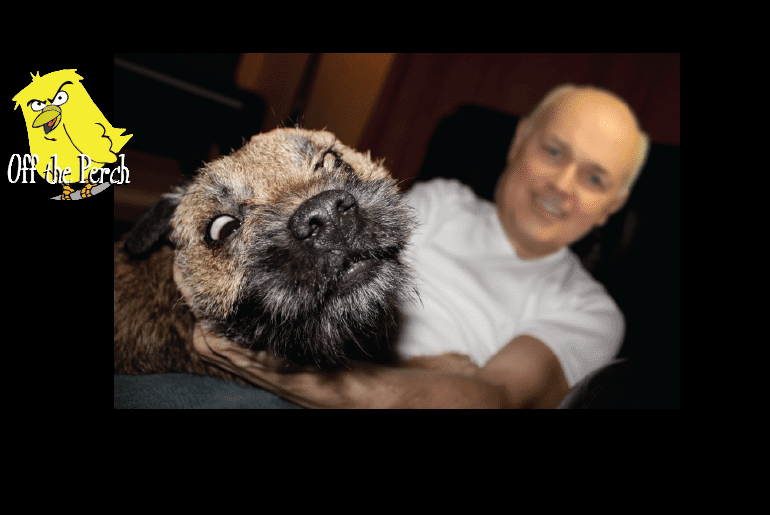 Several more prominent Tories come out as dog stranglers
Following the alleged revelation that Michael Heseltine strangled his pet dog to death, several Tory bigwigs have come forwards to admit their own instances of barbarism.
Heseltine has since denied the allegations. He claims that he merely choked the hound a bit before having a veterinarian pump it full of expensive chemicals. But that didn't stop several prominent right-wingers assuming society had degraded to the point at which they too could confess their darkest divulgences.
You know that the Tories have been in power for too long when they feel comfortable enough to admit that they strangle pet dogs to death

— John Shafthauer (@johnshafthauer) November 1, 2016
Coming out wrong
Since the Heseltine rumour resurfaced, the following Tories have come forward to defend the former deputy PM, while simultaneously revelling in the giddy thrill of revealing their true selves to the public:
PRITI PATEL – Former DWP villain
Have you ever heard the phrase 'there's more than one way to skin a cat'? Well it's true: there are three ways, and that's slowly, very slowly, and whilst watching The One Show.
GEORGE OSBORNE – Former Chancellor of the Exchequer/semi-plausible human being
I'm not proud of it, but I once ground down and snorted an entire Great Dane. The damn thing had eaten my stash, and it was the only way I could be sure I got it all back. It was harrowing at the time, but since then it's the only way I can get high.
Tory spin cellar accidentally leaks future 'Corbyn Cult' smears
by Ed Sykes
Some people today genuinely believe there's a dangerous cult surrounding Labour Party leader Jeremy Corbyn. For most people without super-powered leeches attached to their brains, however, it's clear that Corbyn is about as far from a cult leader as Boris Johnson is from being a respected statesman.
The idea of a 'Cult of Corbyn' still floats through the mediasphere like a particularly annoying airborne virus. And that's mostly because of the military grade lie-bazooka that Tory spin doctors have aimed at their friends in the corporate press. But that may soon change, as Off The Perch's undercover operations in the official Conservative Spin Cellar have borne some wonderfully leaky fruit.
The Tory campaign to manufacture a 'Cult of Corbyn'
Tory propagandists have been spinning faster than an out-of-control silkworm in recent months. Their aim? To make their 'cult' smears on Corbyn and his supporters stick like a toxic mixture of brussels sprouts and superglue.
And in their efforts to compare Corbyn's pacifist politics to the messed up belief systems of infamous cult leaders like Charles Manson and Jim Jones (the guy who got hundreds to commit suicide in a jungle in 1978), they made careful and intricate plans – which our Off The Perch researchers have now managed to get hold of.

Every woman in the world named our 'U2 Frontman of the Year'
Following Glamour magazine's bizarre decision to make Bono its Woman of the Year, most people thought:
…
And then of course:
…!?
Followed by:
BONO!?!?
And then a little:
BUT HE'S A F*CKING BONO!!!!!!
WTF?
Although Glamour magazine seems to have reversed away from this steaming pile of nonsense more quickly than Tom Cruise in that video (the Glamour website is now proclaiming Bono to be the mag's first 'Man of the Year'), that hasn't stopped people from becoming more annoyed than when U2's latest album was forced on them by Apple.

Proposed civil war blocked by EU health and safety laws
When High Court judges agreed that parliament must have the sort of sovereignty that Brexiteers have been crying out for, several prominent right-wingers were weirdly unimpressed.

This is obviously very strange, as Brexit was allegedly about enforcing the powers of UK parliament. And not (as one lawyer described Theresa May's actions) an attempt to use regal powers to:

reverse the result of the English Civil War.

Almost as if the Brexiteers didn't want UK sovereignty, so much as they simply wanted to get their own way.
Vauxhall le revolution
Eventually, Nigel Farage stopped beating around the bush, and he
took to the roof of his Vauxhall Astra to drunkenly call for civil war in a Beefeater car park:
Have you heard this sh*t? Have you f*cking heard this sh*t!?

They've gone and f*cking f*cked it up haven't they! Because instead of ramming Brexit through like I said we should… Instead of getting everyone to line up on the White Cliffs of Dover and moon those continental garlic-Nazis back to the stone age… They've let a load of openly gay fencers decide what's what, and now everything's f*cked!

So that's it innit – civil war! Muskets out for Nigel!

US election fever sees voters vomiting uncontrollably
by Ed Sykes
Election fever has well and truly hit the US.
Over the head.
With a baseball bat of repulsiveness and deceit.
Over and over again.
And now, in an unpredictable political environment, this head-bashing is having an entirely predictable result… Widespread vomiting. (And headaches, of course.)
Election fever gets very, very real
This isn't a joking matter, of course. The American people are actually stuck – like a well-fed rat trying to get through a plughole full of hair – in a tragically vicious cycle of undemocratic democracy. And the horrific black-and-white choice US elites have given to voters in the upcoming presidential election is simple. They can either have a billion-dollar wax manifestation of race-baiting misogyny which regularly releases offensive gases, or a political chameleon which miraculously transforms into a war hawk when no one's looking. An attractive choice, we know, but for some reason it has sparked more illness than enthusiasm among the US public.

Tabloids deploy Judge Dredd to combat UK legal system
When the High Court agreed that the government would have to follow the law, the British right-wing press flipped harder than a parkour pancake.
Following a day of scattershot hatred in which they lashed out like a cyclops who'd had his eye poked, the gutter press produced a set of headlines so toxic they made their hatred of medical professionals look timorously coherent: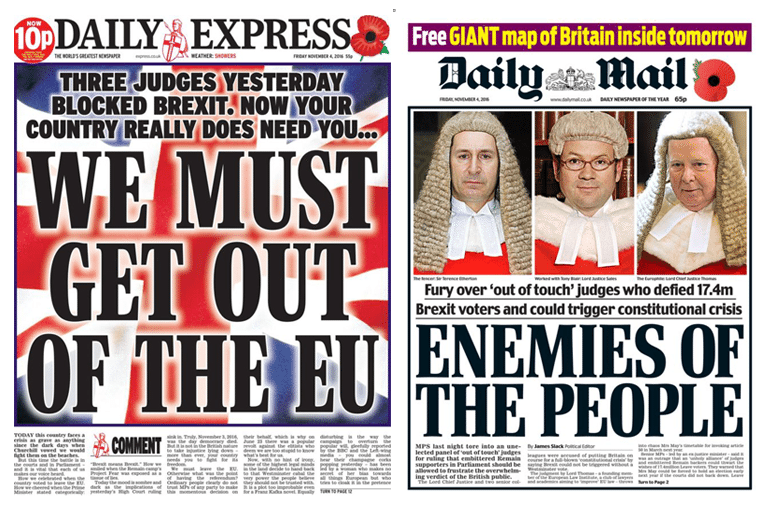 It seems that encouraging people to believe our centuries-old legal system is an EU plot has not been enough for them. Which is why they're now advising – nay, demanding – that every judge in the country should be replaced by Judge Dredd.
And that they get to pick who this Judge Dredd is.
And that Judge Dredd gets to rough his predecessors up a bit.
And that, by "a bit", they actually mean "quite a lot".
Because all of that expert legal knowledge is obviously getting in the way of actual judges understanding the law.
Get Involved!
– For more satirical news, follow Off the Perch on Facebook and Twitter.
Featured image via YouTube / YouTube   / John Shafthauer / Flickr / Wikimedia / Wikimedia / YouTube / Flickr / Flickr / John Shafthauer / Flickr / Flickr / Wikimedia / Google Image Screencapture / Flickr / Flickr / Flickr / YouTube
Support us and go ad-free
We know everyone is suffering under the Tories - but the Canary is a vital weapon in our fight back, and we need your support
The Canary Workers' Co-op knows life is hard. The Tories are waging a class war against us we're all having to fight. But like trade unions and community organising, truly independent working-class media is a vital weapon in our armoury.
The Canary doesn't have the budget of the corporate media. In fact, our income is over 1,000 times less than the Guardian's. What we do have is a radical agenda that disrupts power and amplifies marginalised communities. But we can only do this with our readers' support.
So please, help us continue to spread messages of resistance and hope. Even the smallest donation would mean the world to us.
Support us