Gay people are 'hunted' and attacked in Russia, new law will increase abuse (Videos, Photos)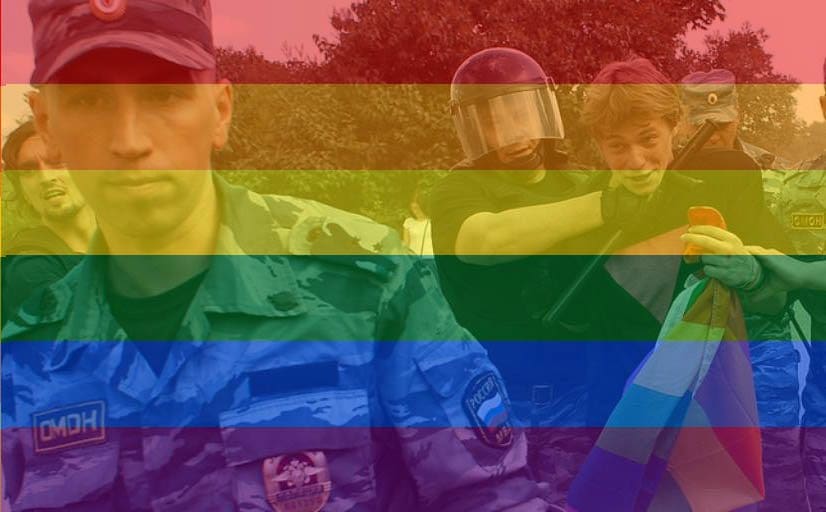 Russia has been described as 'hell for homosexuals'. Those are the words of one of the nationalists who 'hunt', assault, kidnap and humiliate gay men as a regular pastime. Putin's regime, far from cracking down on this widespread persecution, encourages it by passing laws that ban public expressions of homosexuality as gay 'propaganda', and gives tacit support to the groups that carry out the abuse.
The Channel 4 Dispatches documentary Hunted shows the harrowing existence of Russian homosexuals, and those who target them:
Last Wednesday, a bill, which passed unanimously through the Duma, banned "public expressions of non-traditional sexual relations." The vague language of the bill can be interpreted to mean holding a gay rights demonstration, a pride parade, 'coming out' to colleagues, or simply holding hands in public.  Prosecution results in a fine upwards of 4000 roubles (£40) and if the expression was carried out in a place used for 'culture', 'education' or used by 'young people' it carries a  jail sentence of 15 days.
Unfortunately, this is just the latest in a long line of oppressive laws, policies and official statements tightening the stranglehold on Russian homosexuals. After similar anti-gay laws in 2013, Human Rights Watch released a full report called License to Harm: Violence and Harassment of LGBT People and Activists in Russia. The report uncovers harrowing stories of fear and persecution carried out by:
"…a network of radical nationalist men who lure gay men and teenage children on the pretext of a fake date, hold them against their will, and humiliate and expose them by videotaping the encounter."
These encounters often include physical violence, such as forcing the victim to penetrate themselves with objects, pouring urine on them and making them drink it, punching and kicking that leaves the victim injured, traumatised and, in far too many cases, afraid to leave their home. The videos are posted online with the intent of alienating the victims from their families and communities and to get them fired by their employers.
Read on...
These groups target gay men in particular, though lesbians, transgender, bisexual people and activists who support them receive harassment as well. In the majority of cases, these far-right groups are not prosecuted by the state, and are moreover given tacit support by the constant cycle of homophobic statements from government officials and the closely controlled Russian Orthodox Church.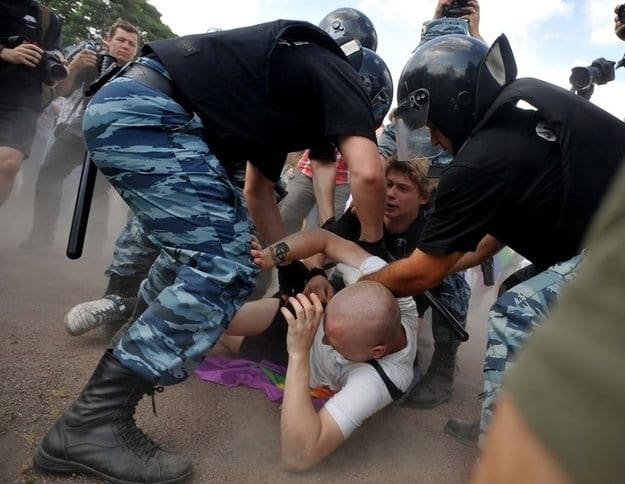 Russia has always been a hard place to be gay, but there was some progress after the dissolution of the USSR. However, in the last few years that oppression has again been on the rise. Historically, under Stalin, homosexuality was paradoxically linked with fascism, Nazism and the bourgeois; male homosexuality was banned in 1935. Throughout the Soviet Union, it was used as yet another tool to persecute dissidents and opponents. In 1993 homosexuality was officially legalised following the dissolution of the USSR, and in 1999 it was declassified as a mental disorder. But as the enthusiasm for change and liberalisation waned, so did tolerance for homosexuality.
Return to repression
In 2013, laws passed banning the 'spreading of gay propaganda among minors'. It is only in a minority of cases that the prosecutions have anything remotely related to children. It has in effect meant that any public expression or promotion, even the neutral presentation of homosexuality as a choice, has been open to prosecution and, if found guilty, a fine of 100,000 roubles (£1,975), is payable. It has been a consistent part of the state rhetoric to link homosexuality to pedophilia, amorality and the corruption of family values. Under the 2013 law, organisations such as media outlets and gay rights groups can be fined 1 million roubles, or shut down for 90 days.
After this change, Human Rights Watch reported a ten-fold increase in attacks, and stated:
Law enforcement agencies deliberately ignore hatred of LGBT people as a key criminal motive behind the attacks. Although Russia has hate crime laws, Russian law enforcement agencies do not treat even the most blatantly homophobic violence as hate crimes. Not a single case documented in this report was investigated as a hate crime. Police treat most homophobic attacks as common crime, such as hooliganism or assault and battery.
Yekaterina Bogatch is a teacher and an activist; though she isn't gay herself she feels compelled to stand up to what is happening:
There comes a moment when you realise that you can no longer keep quiet. Otherwise, you simply start to lose self-respect. When you see, day in and day out, what's happening. And how people are being beaten, hounded, how they fear stepping outside alone. How can you not realise that this is a serious turning point? This is a turning point towards fascism.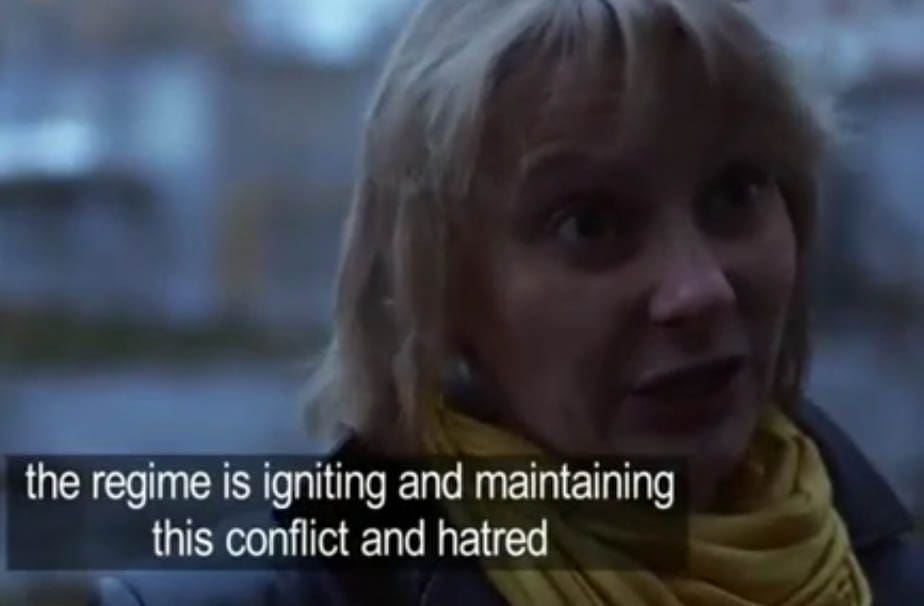 Every time the Duma passes a law further restricting the rights of LGTBQs, attacks skyrocket, and so do governmental approval ratings. Unfortunately, it is not just a case of top down authoritarianism, but it is reflective of a deeply entrenched social conservatism, intolerance of difference, and a paranoia that sees homosexuality as a 'western import' and an existential threat to Russia.
This video is a social experiment, showing the reaction of the public when two men walked around Moscow holding hands:
When Russia's stance on the rights and freedoms of its gay citizens is questioned, proponents invariably answer in a way that draws attention to Western hypocrisy on the subject, pointing out, for instance, that 10 US states still outlaw anal sex. Putin's tactic of consistently turning criticisms of his regime back on the US and Europe is very popular with the Russian people, as well as more than a few critics of the West over here, but it is a deflection tactic.
Universal values
However, it contains a seed of truth. If we truly want to promote equality, tolerance and respect, then we must clean up our act in the UK, mainland Europe and the USA, where democracy and equality are being eroded. In the UK hate crimes against LGBTQ people make up a worryingly large percentage of violent crime, with one in six coming under attack.
We should do this, not merely on the premise that these are Western values relative to our culture, but that they are freedoms that everyone wants. To be frank, I just don't buy into the idea that Russians are fundamentally different, and that liberalisation is somehow alien to them – just as I don't buy into the view that the Chinese are so very different and don't want their human rights respected.
If you are Russian or Chinese, Saudi Arabian or, indeed, English, and find yourself harassed and abused, imprisoned or facing execution for your beliefs and identity, you don't just accept it as some unavoidable aspect of your culture. You say: "This is terrible. This is hell." And you want change. Wishing to express one's sexuality, one's identity, one's views and freedom, is not some peculiarity relevant only to a single culture. Everyone feels oppression in much the same way, as an intolerable and harrowing burden that steals from our lives, our happiness and our dreams.
Featured image via Daily Dot.
We're a thorn in the side of the establishment, but we can't do it without your help
Your fight is our fight. But as many of you will know, speaking truth to power has never been easy, especially for a small, independent media outlet such as the Canary. We have weathered many attempts to silence our vital opposition to an increasingly fascist government and right-wing mainstream media. Now more than ever, we need your support.
We don't have fancy offices, and our entire staff works remotely. Almost all of our income is spent on paying the people who make the Canary's content. So your contribution directly supports our team and enables us to continue to do what we do: disrupt power, and amplify people.
But we can't do this without you. So please, if you appreciate our work, can you help us continue the fight?
Support us