The top 10 reasons why Murdoch's hypocritical referendum rant is ridiculous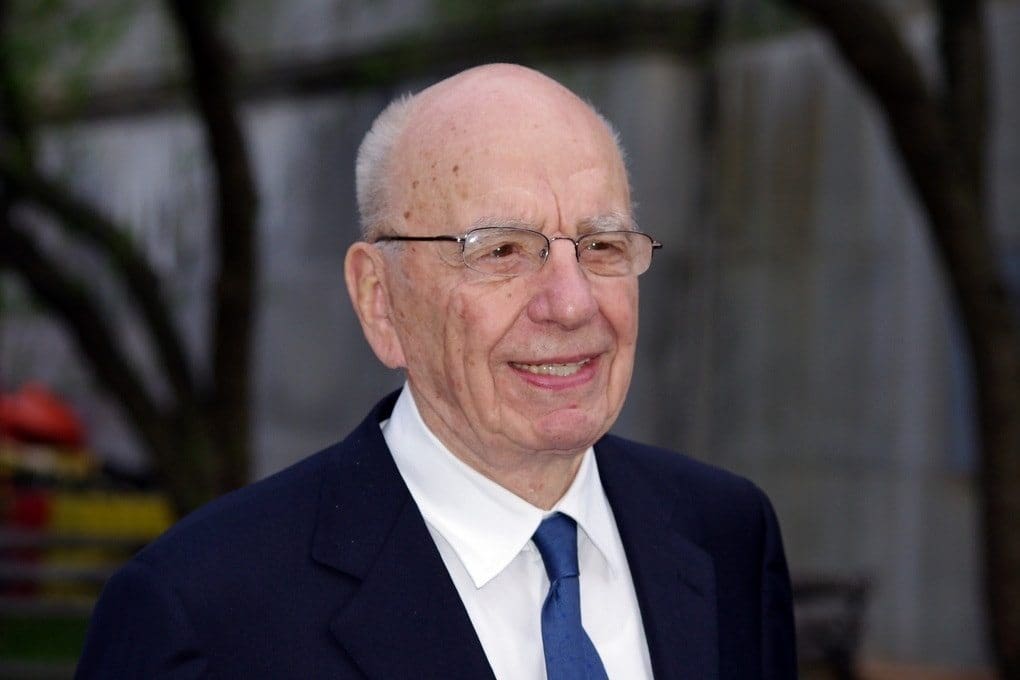 Support us and go ad-free
All things considered, there are plenty of reasons to vote either leave or remain in the upcoming referendum. But The Sun's brazen declaration that they know the exact consequences of a 'Remain' vote demonstrates that their owner and editors' opinion is not one of them. In an editorial that urges their voters to 'BeLEAVE in Britain' the paper outlines a notably manipulative case for Vote Leave which – using underhand, calculated language to stoke only more fear in the public debate – is filled with strikingly hypocritical and facile statements.
Alongside the editorial is an article giving The Sun's top ten reasons to vote leave. So, in response, here's ten quotes from The Sun's editorial that illustrate why, and how, their particular attempt to weigh in on the debate is bullsh*t.
"If we stay, Britain will be engulfed in a few short years by this relentlessly expanding ­German dominated federal state"
Just as Boris did, The Sun has broken Godwin's Law. Also known as 'reductio ad Hitlerum', the law goes that whoever compares a debated situation to Hitler or the Nazis (in relation to something that doesn't actually concern genocide, of course) loses the argument. And like so much online debate, The Sun has long been using alarmist, thoughtless and reductive language and arguments to put forth any agenda which will sell papers and/or benefit its owners in running their business.
The reference to Britain being 'engulfed' by the 'expansion' of 'German domination' – a country that is now one of our closest allies – is a thinly veiled painting of our current situation as though it's comparable to the 1940s. Later in the editorial, our joining the EU 47 years ago is referred to as a "huge and historic mistake". This ignores the original aim of the EU to unite Europe after WWII against domination by any one country, and that plenty of good has come from it, for all its problems. 50 years later it may be quite a different beast, but to reduce all half-a-century of membership to 'a huge mistake' is naïve.
2. "Outside the EU we can become richer, safer and free at long last"
Firstly, we don't need to be any richer. The UK is the world's fifth-biggest economy. The Sun knows this, because later in the editorial it says the UK is:
the world's fifth biggest economy

Read on...

Support us and go ad-free
The Sun's editors fundamentally misunderstand our economic situation if they believe that simply 'getting richer' will solve any of the UK's problems. The primary economic issue facing working and middle-class Brits is that the huge amounts of money our country has is concentrated in the hands of a few people who withhold that wealth from the majority. For example, Rupert Murdoch, a poly-immigrant who has migrated to not only the UK, but several countries, and sucked up a whole bunch of its wealth from poorer native citizens, refused to contribute any money to the UK in corporate taxes for over a decade. At the end of the '90s, the BBC reported:
Mr Murdoch's main British holding company, Newscorp Investments, has paid no net corporation tax within these shores over the past 11 years. This is despite accumulated pre-tax profits of nearly £1.4bn.
As for 'safer' and 'free', these are buzzwords that mean very little. Norway's absence from the EU did not stop the white, Norwegian-born far-right terrorist Anders Breivik from carrying out the 2011 massacre which claimed 77 lives. And in recent days, the worst mass shooting in America was carried out by a US citizen in Orlando. There are complex systems and histories behind these acts; they do not occur simply because of trade deals or border control. It is offensive and dangerous to suggest otherwise.
3. "…free at long last to forge our own destiny — as America, Canada, Australia, New Zealand and many other great democracies already do"
All of these countries have both similar problems, and their own unique problems. The end.
4. "the corporate establishment, arrogant europhiles and foreign banks, have set out to terrify us all about life outside the EU"
Key figures on both sides, who are literally members of the aristocracy, have been trying to portray themselves as underdogs who truly understand the concerns and suffering of 'ordinary Brits'. Rupert Murdoch and his editors, alongside other newspaper barons who are figuratively neo-aristocracy, are doing the same thing.
Rupert, please stop pretending you are not part of the corporate establishment. Also, you are an arrogant euro-phobe, and foreign, and have way too much stashed money which you invest in places you shouldn't. You're basically a foreign bank.
5. Remain's ""Project Fear" strategy predicts mass unemployment, soaring interest rates and inflation, plummeting house prices, even world war."
By spinning it as though the Brexit campaign doesn't have an equally fear-mongering strategy, this again only demonstrates ignorance and hypocrisy. To date, the Brexit campaign have compared the EU's aims to Hitler's, tried to convince the public that immigrants are more likely to murder and rape them, piggybacked on atrocities and stoked racial hatred towards immigrants, and created fake websites encouraging people to register to vote, which actually just entered their details into the Vote Leave database.
6. We can "pick and choose the best migrants from the whole world."
Which ones are the best ones? The more attractive, non-desperate ones? I guess it's the ones who haven't lost their homes, their livelihoods, and the people they love? Who haven't been shot at and bombed by their own government, and then bombed by us?
I heard that some of those people have degrees; they're doctors, lawyers, skilled workers. I also heard that the ones who don't are still people. And are protected by asylum laws. Could be a rumour though, never believe anything you read.
Perhaps the "best migrants" are ones who come and set up monopolistic media companies, pay little to no taxes, and hack our phones. Maybe.
7. "But the EU cannot reform."
Really? Ok we will simply take your word for it. I'm sure the crystal ball atop The Sun's Possibility for EU Reform Desk means they know something we don't.
8. "Our country has a glorious history."
If you ignore decades of it in order to project a false sense of patriotism that you reckon will further your argument, yeah.
9. Remain "has been nasty, cynical, personally abusive and beneath the dignity of Britain."
As opposed to point 5 above.
10. "This is our chance to make Britain even greater, to recapture our democracy, to preserve the values and culture we are rightly proud of."
Ok, so I actually agree with this. It is a chance, of some kind. At this stage in the game though, after all the fear-mongering that The Sun is only now adding to, that chance may have already passed.
However, if Brits decide to check the facts and interpret them as best they can themselves, instead of relying on 'certainties' offered up by people with money and power and thus huge vested interests, we might be able to really jump at that chance. Either way, together we could create a better country.
Plenty more than simply our relationship to the EU would have to be involved in that change.
Further, what 'British values' are is up for debate. Clearly The Sun's editors and I share different ones – several of the points above prove that. No matter what anyone says, they do not know whether we will be better off voting leave or remain. Once the reductive, binary yes/no vote is decided, all the fine and important details of our relationship with the EU will remain to be resolved. If we do vote Leave, there is a two year period in which the remaining member states of the EU will establish the small print of our new relationship to it, and our position in these negotiations is not guaranteed to be superior.
How much 'better off' Britain as a whole, and how much better off individual lives will be, will be decided by a far longer and wider project. The too-simple yes/no vote will not decide it.
Get involved!
Check all the facts at FullFact.
Read The Canary's articles on the EU.
Image screenshot via The Sun
Support us and go ad-free
We know everyone is suffering under the Tories - but the Canary is a vital weapon in our fight back, and we need your support
The Canary Workers' Co-op knows life is hard. The Tories are waging a class war against us we're all having to fight. But like trade unions and community organising, truly independent working-class media is a vital weapon in our armoury.
The Canary doesn't have the budget of the corporate media. In fact, our income is over 1,000 times less than the Guardian's. What we do have is a radical agenda that disrupts power and amplifies marginalised communities. But we can only do this with our readers' support.
So please, help us continue to spread messages of resistance and hope. Even the smallest donation would mean the world to us.
Support us