Here's the most incredible things the Vote Leave camp have said since winning (VIDEO, TWEETS)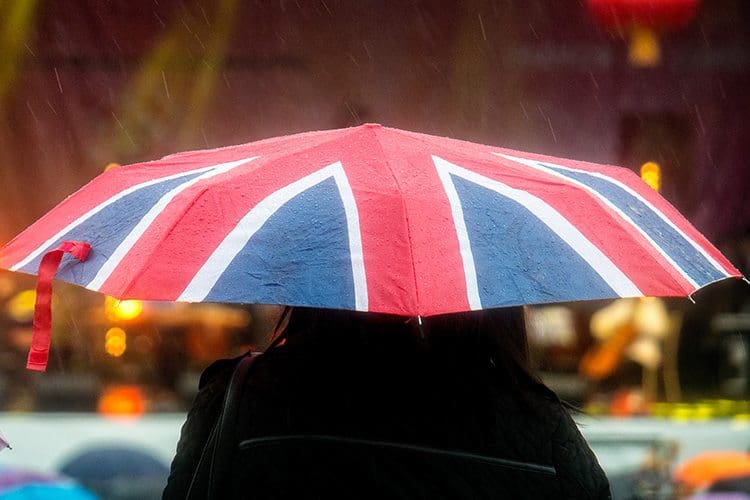 As the first consequences of Brexit are felt, many of those who voted for it are openly expressing shock and regret. Both politicians and citizens have backtracked on the things they seemed to hold true up to and including 23 June, in an eventful day that has proved quite a surprise for millions of people – on both sides, including Vote Leave.
Here's a rundown of the most incredible things said today by the Vote Leave camp, and those whose votes called it.
"Whoops."
The most baffling responses are from those who have expressed shock and/or regret specifically because they didn't realise their vote would actually count. Apparently, lots of people voted leave only so remain wouldn't 'win big', rather than actually wanting to tip the result.
@verityharding Quite a few people y'day said they'd voted Leave to ensure Remain didn't win big

— Gavin Barwell (@GavinBarwell) June 24, 2016
In the wake of the news of a Brexit this morning, the BBC interviewed voters in Manchester – one of whom stated that though he'd voted leave yesterday, he's now "quite worried" at the "magnified" uncertainty of it all:
My vote – I didn't think was going to matter too much because I thought we were just going to remain.

The David Cameron resignation has blown me away to be honest.
For how long were these voters not paying attention?! The Leave campaign was leading in the polls for a significant time, and for the rest of the lead up to the referendum the results were neck and neck. There was never any reason to believe that any vote wouldn't count.
With leave voters in Manchester for BBCNews -most told us they woke up thinking "what have I done?" & didn't actually expect the uk to leave

— Louisa Compton (@louisa_compton) June 24, 2016
This interview with student Mandy Suthi is going viral, after she confirmed that while her entire family voted to leave, they all woke up to realise that "we had really left the EU" and the "regrets are filling in". She noted that she wished she had the chance to vote again, and if she did, would vote remain.
Again, it seems surprising to some voters that there would be any negative consequences to voting leave. A quick glance at the headlines – even if you didn't agree with the remain camp – would have shown prediction after prediction from politicians and the highest economic bodies that the UK economy could be affected simply by a drop in confidence in the market. It's early days – no need for catastrophising just yet – but this morning's events haven't taken anyone who has been paying attention by surprise.
Been hearing people like this all day, and they're making me just more angry pic.twitter.com/NW9sfH3XWd

— Sunny Hundal (@sunny_hundal) June 24, 2016
She also mentioned that she was surprised at Cameron's resignation. Again, that the PM, who was staunchly pro-Remain, might not take the country forward through the Brexit procedure, was something generally considered a given.
It's mental. My parents voted Leave b/c of immigration, then admitted today "Actually, that won't change, will it?"

— Becky Suter (@Becky_Super) June 24, 2016
2. I'm alright, Jack
Even more frustrating is the decision by some who were aware it would negatively impact other groups, and didn't care. An elderly woman who appeared on Radio 4 this morning briefly let on just how dismissive she is of the impact of Brexit on Britain's youth. Young people will have to live far longer through this uncertainty, and she admitted that while she was aware of this, she was pleased with the result because it wouldn't affect her personally.
Woman on Radio 4 who voted Leave. "I'm pleased. Don't think it'll effect us cause we're elderly. For the young people I'm not sure."

— Game of Throw-ins (@GameofThrowIns) June 24, 2016
3. "Sorry, we lied."
By the time breakfast TV coverage awoke, Farage had already been out for hours promoting himself. It didn't go down too well on Good Morning Britain, however, when he was asked directly if he could guarantee that his camp's main campaigning point would still stand: a rerouting of the money we pay to the EU into the NHS. Farage quickly and simply answered 'no', and then blamed it on the Vote Leave camp who'd "ostracised" him, without even attempting to pretend that he was ever for it.
Didn't take long to backtrack, did it? Turns out that EU money isn't going to the NHS after all. Not a big… https://t.co/YM00SxEkFq

— Chris Isaac (@ChrisJIsaac) June 24, 2016
Clearly, the gloves are off and Farage will use this win as a boost for his deceitful political campaigns in the future. Presenter Susanna Reid rightly probed him on it and pointed out that it was the centre of the leave campaign's "propaganda". Farage did not deny it, or defend his having so immediately backtracked.
4. "What were we voting for again?"
"What is the EU?" is the second top UK question on the EU since the #EURefResults were officially announced pic.twitter.com/1q4VAX3qcm

— GoogleTrends (@GoogleTrends) June 24, 2016
Google has revealed that, according to their UK search data this morning, the second most popular EU-related search was conducted to find out what the EU actually is. Considering the impressive turnout in the referendum, statistically a majority of these searches will have come from people who already voted on it one way or another. So there will be people on both sides of the vote who cast their vote for something they didn't understand and hadn't bothered to Google yet.
The European Union is a politico-economic union of 28 – until someone round here invokes Article 50 – member states which consists of a Parliament, two Councils, a Commission, a court, an investigatory audit agency, a central bank, a single-market, an area of free-movement, a bunch of treaties that dictate its working, and a bit of solidarity apparently surpassed by bad feeling towards it. I know this because I just looked at the first few paragraphs of its Wikipedia page and am paying attention to the news.
At least there's one positive message from the Vote Leave camp though, one we can rely on. And it's even more likely, as of this morning, that it might have come from our next Prime Minister.
You voted for this. https://t.co/z4jVoP8my5

— Logan Sama (@djlogansama) June 24, 2016
PS – sorry, that was mean. Here's something to help you use that anger to get involved.
DO SOMETHING. START SMALL, START LOCAL, KEEP GOING pic.twitter.com/imqMqGWOz8

— Arts Emergency (@artsemergency) June 24, 2016
Get involved!
See Hope not Hate's blog here.
Write to your MP and the Prime Minister about what you want for British politics.
Find a local group to join the fight against austerity.
Support welcoming refugees to the UK.
Support independent media, part of the fight for a new politics.
Image via Garry Knight
We need your help ...
The coronavirus pandemic is changing our world, fast. And we will do all we can to keep bringing you news and analysis throughout. But we are worried about maintaining enough income to pay our staff and minimal overheads.
Now, more than ever, we need a vibrant, independent media that holds the government to account and calls it out when it puts vested economic interests above human lives. We need a media that shows solidarity with the people most affected by the crisis – and one that can help to build a world based on collaboration and compassion.
We have been fighting against an establishment that is trying to shut us down. And like most independent media, we don't have the deep pockets of investors to call on to bail us out.
Can you help by chipping in a few pounds each month?
Support us