A junior doctor just outflanked the mainstream media by herself with this groundbreaking viral story [OPINION]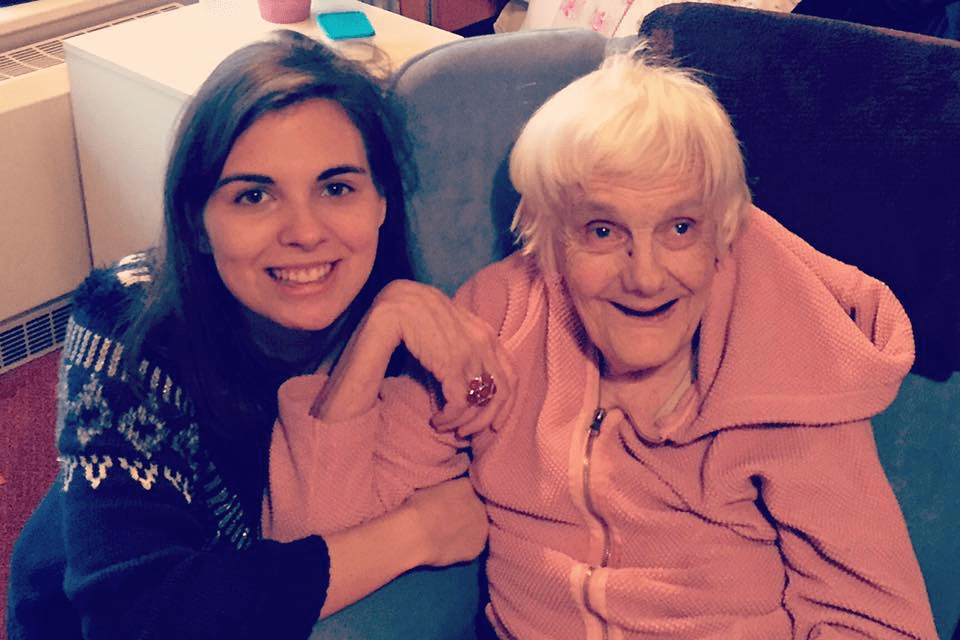 Support us and go ad-free
A junior doctor has challenged the mainstream media's narrative on the upcoming five-day strike action with a viral Facebook post.
A series of five-day strikes have been planned, occurring from 12-16 September until mid-December. The mainstream media's coverage of them tends to remove the context of a dangerous contract and focuses on the short-term disruption of the strikes themselves.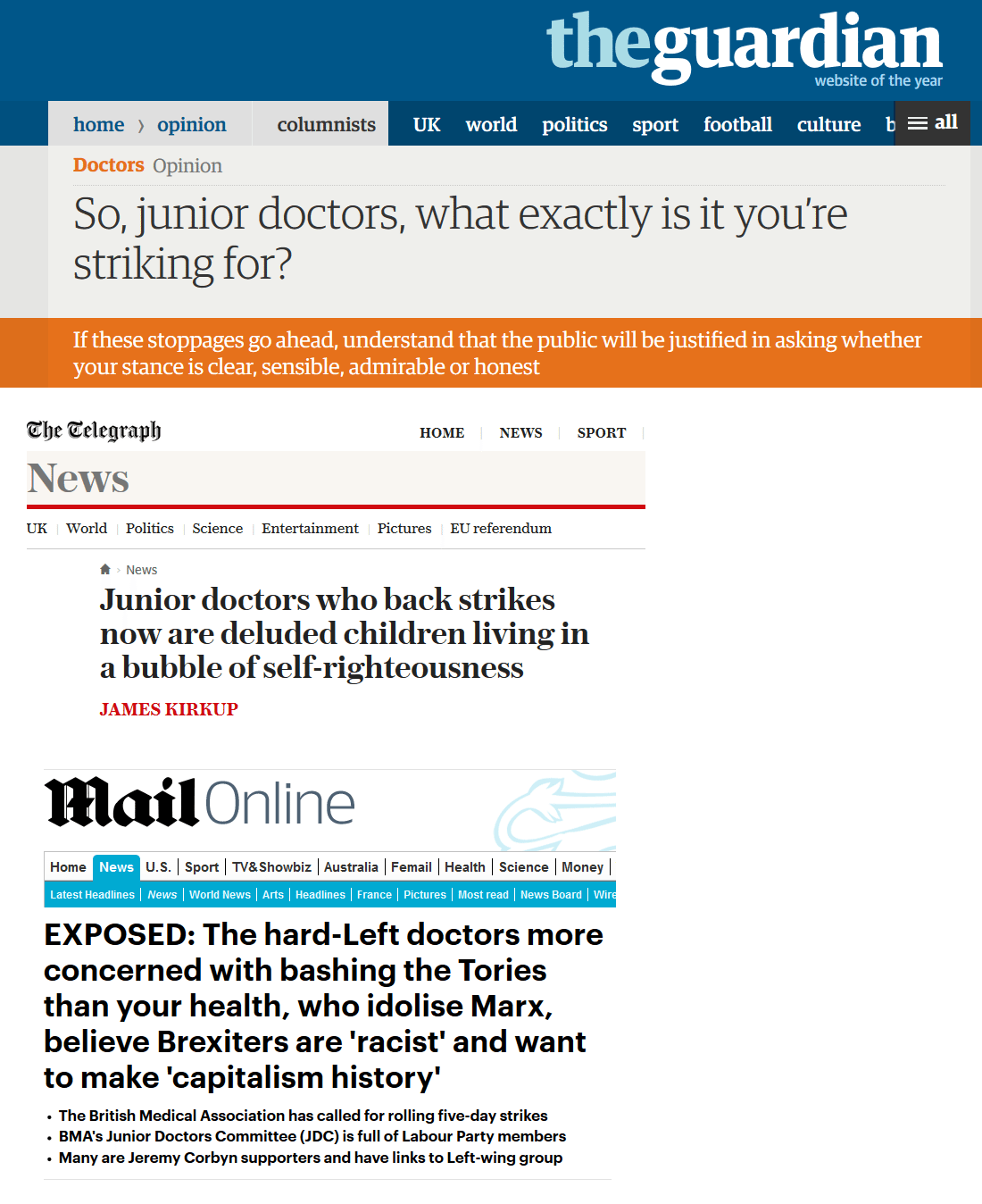 But the truth is never far from the surface:
Breathtaking. In took just two years for Jeremy Hunt to completely wreck our NHS. pic.twitter.com/icvK9ddj49

— Tory Fibs (@ToryFibs) March 6, 2016
Read on...
Support us and go ad-free
As the graphic shows, almost all NHS providers have gone from surplus to a deficit within just two years. Meanwhile, the Conservatives have still managed to increase public debt by over 11% since 2010.
Theresa May's recent comments on the NHS are completely at odds with the reality:
Jeremy has been an excellent Health Secretary, he is an excellent Health Secretary and this deal is about a deal that is safe for patients and I think it's crucial.

If you look at what we're doing as a Government with the NHS – we've got record levels of funding into the NHS, we've got more doctors now in the NHS than we've seen in its history and this is a deal that is safe for patients.

The Government is putting patients first – the BMA should be putting patients first, not playing politics.
The contract is paradoxical because it demands more from the NHS while providing nowhere near enough funding or staff. One junior doctor said:
The way to solve this is to increase the number of doctors, to increase the number of support service and increase the funding of the NHS.
From the striking doctors' perspective, a few days of strike action could protect patients from the long-term risk of Hunt's contract.
The privatisation of Britain's much-loved NHS has been a difficult task for the Conservatives' strategists. Obscure the destruction through dressing it up as patient-centred progress under the '7-day NHS' buzzword has been the plan.
The viral post challenging the media narrative
By removing the context of a contract that dangerously stretches already overworked doctors, the mainstream media is aiding the Conservatives' privatisation plan. Behind the scenes, the Department of Health's own figures show NHS privatisation has doubled since 2010. Through defunding the NHS, the Conservatives hope to manufacture the argument for privatisation. The "record rise" in NHS dissatisfaction levels is part of the plan, and private providers will be the answer.
But Holly O'Nione, a junior doctor working at the Royal Hospital Chesterfield, has outflanked this narrative with a viral online post that has hit nearly 30,000 shares:
My (non-medical) family were discussing the strikes today. It made me think. I thought I'd share this with you all:

It's hard to get across in the ins & outs over the media regarding the junior doctor contract, strikes and the NHS as a whole. What you need to know over the last 10 years our pay hasn't increased (therefore decreased vs inflation), and we never grumbled; they took away our free hospital accommodation, we just accepted it (despite it basically resulting in a 30-40% paycut); they made our pension crap, we just stood and took it eventually. So through all these pay and conditions problems we've not caused a fuss. We've always worked weekends and nights and we always will. We aren't grumbling about that either. Because as a collective we are quite apolitical; we have just got on with things. We care about our patients. So this gives you an idea that this contract issue and the strikes aren't motivated by money/greed/laziness.

Over the last 5 years, 50,000 of us who are on the front line day in and day out have become worried. Many colleagues including myself have noticed gaps in rotas i.e there isn't a doctor employed. It has now become the norm to cover this. My first ever job I had three doctors down, I routinely stayed late to ensure everyone was safe before we got home. This has become a norm, it is increasingly unsafe… And we started to get worried, we tried to improve things, but we still didn't strike. We notice that more people are coming to hospital after the cuts to social care and community care (stuff at home and with GP) so that more patients come to hospital, and they tend to be sicker. Furthermore, when they're better we can't get them home because we are waiting for social services. So then there aren't any beds for the sick ones. It's a constant pressure. There aren't enough staff and there isn't enough funding. But we pay less for our healthcare than any western country. Why? Approx 5 years ago we were rated the best health care system in the world for quality, efficiency, value. But now the funding has been cut (which they try to disguise) and this is now not the case. And we still haven't striked.

But then the government come spurting things about how we don't work weekends, that patients are dying because of us ("weekend effect") and that we need to have a '7 day elective service'. That roughly translates as they want you to be able to have a bunion operation on a Sunday night. But no more money and no more staff. It's unsafe now, it will become even more so. If you stretch 5 days worth of people over 7 days it's a no brainier there's not enough people. We need to fix what we've got. So now we are worried, now we are livid, and we need to stop it. They are going to sell us as the reason the NHS is going to fail. We are worried for us all.

I really don't want to strike. I can't afford it, I am concerned for patient safety but I think this is the only thing we can do to prevent the inevitable future harm. 16,000 clinics and operations are likely to be cancelled, but 76,000 operations this year were cancelled purely due to underfunding this year. It's THAT we need to stop.

And you know what… I have been told I am a selfish, greedy, disillusioned child. No I am not. I wish that some people could just see what we do and they'd understand. I know they would! Today I had an extremely hard day, I had to tell a young man he had a disease which was unlikely to be cured. I had to organise tests and make sure his symptoms and pain were controlled. And then I had to have a chat about what would happen if his heart were to stop. But I wanted to do it justice, so I did this: I spent time with him, his family and I missed lunch and I stayed late. I had a wonderfully supportive team with me today – the nurses, porters, radiographers , pharmacists, and allied healthcare workers, and great senior support which made this all possible. And I would gladly do this unpaid every day. But I will not stand for this reckless abuse the government and media hurl at us because if patients don't trust us then we can't treat them. I was in a privileged situation of trust today which enabled our team to do everything we could today to treat our patients' needs and best interests. Without that trust, I am afraid.
Hear, hear. Britain is facing an ideological Conservative government demonising our doctors for their own privatisation ends. As O'Nione writes, if the strikes were about money, why wouldn't they have gone on strike over the public sector pay freeze and other cuts to their pay?
Patient safety is the main issue
This graph helps explain why junior doctors are being so unfairly treated by Jeremy Hunt. #juniorcontract pic.twitter.com/5aYuVx2ilJ

— The NHA Party (@NHAparty) October 15, 2015
As the graph shows, the salary of an MP has increased exponentially with inflation, while a junior doctor's has done the opposite. Junior doctors didn't strike when their relative pay plummeted after 2010. It was only after they deemed Hunt's contract dangerous to patients that they went on strike.
Last July, the government quietly proposed an inquiry into moving towards a pay NHS. At the G20 Summit in China on Sunday, May reaffirmed her party's avid support of 'free trade' deals like TTIP, NAFTA, TPP and TISA, which could cement existing NHS privatisation.
This is the aim of the Conservative Party: for profiteering private companies, like Virgin, Circle, Bupa, Serco, UnitedHealth and even Lockheed Martin, to feast upon our public health service.
Fortunately, junior doctors like O'Nione are fighting back. Let's stand with them.
Get Involved!
– Check out other Canary posts on the junior doctors.
– Support the Justice for Health team in their legal action against Jeremy Hunt.
– Sign the petition to stop the junior doctors' contract.
– Keep up to date with campaigns and protests to save the NHS.
Featured image via Facebook.
Support us and go ad-free
Fund our Investigations Unit
You can help us investigate corruption, expose injustice and uncover the truth.
As one of the only independent investigations units in the country, we work for you – but we need your help to keep going. We need to raise £10,000 to continue our groundbreaking investigations. Can you chip in?
Fund us