Letters to the Canary: Starmer, British Gas, Catalonia, and Royal Mail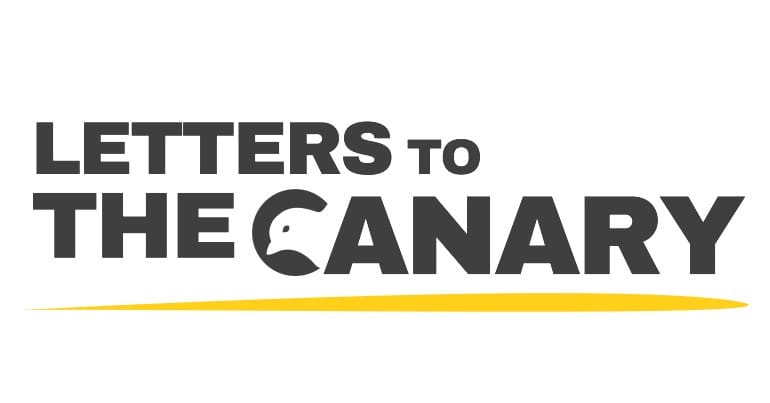 Support us and go ad-free
The Canary is excited to share the latest edition of our letters page. This is where we publish people's responses to the news, politics, or anything else they want to get off their chest. We've now opened the letters page up so anyone can submit a contribution. As always, if you'd like to subscribe to the Canary – starting from just £1 a month – to continue to support truly radical, independent media, then you can do that here:
This week's letters
This week we have some thoughts on a Canary article about Keir Starmer that caused quite a stir, Catalonia, our postal service, and the con artists at the energy companies. 
---
---
Responses to a Canary article on Keir Starmer speech
Starmer has now nailed the Labour Party coffin shut. I will not be voting Labour. I will be voting – but not for a backward-thinking, racist leader. Starmer has been taking the party along the same path as the Tory right. It's incredible that one man can take us from the forward-thinking, caring left to the extreme right within a few short years. I'm ashamed that Labour has turned its back on so much I care about.
David Palmer, via email
Here speaks Keir Starmer, titular leader of what he still has the effrontery to call 'the Labour Party. He would not know 'Labour' or a working person's manifesto if he met one. Oh, whoops! He did, and didn't like it! But here he now says:

"We can say firmly, proudly, confidently that the Labour Party has changed… from a party of dogma, to a party of patriotism… the party is unrecognisable from 2019… and if you don't like that change… the door is open & you can leave".

Read on...

Support us and go ad-free

Well Keir, we have left, in our droves, and as you quite rightly say it is totally unrecognisable from 2019. As a 'party of patriotism' you have let down and are letting down legions of 'citizens' by taking away their main chance of justice in a country ruled by the 'haves' and those determined that it shall stay that way – obviously including yourself. You have 'expelled' people for their thoughts, their views, their allegiances. As a former human rights lawyer that must be a U-turn of the highest degree. When you expel Jewish people for disagreeing, it merely proves the opposite of what you claim. You are the titular 'leader' of a gaggle of sheep who bah when they are told and boo when they are told. You allowed – indeed fed off of – a regime of bullying and McCarthy-like witch-hunting.

So may you reap what you sow and enjoy your life as an implement (I'd have said 'tool' but that sounds vulgar) of those who hold you firmly by the balls. Enjoy your place in history and probably your dubious seat in the House of Lords as Lord Shamer of Justice.
Eileen QW, via email
---
EU Court of Justice opens the door to defining Catalans as a threatened national minority
When the Catalan independence movement, after unsuccessfully trying to reach a consensus with the Spanish state on a referendum on self-determination, organised a unilateral referendum in 2017, the Spanish government remained unwilling to engage in dialogue and to seek a political solution. Spain sent 10,000 police to Catalonia to prevent the referendum by force and then fraudulently used the judiciary to prosecute and convict pro-independence supporters for non-criminal acts – in order to make them abandon their pro-independence ideas and their struggle.

That is why it was so important for the pro-independence supporters to defend themselves judicially outside Spain. The president of Catalonia, Carles Puigdemont, who had organised the referendum in 2017, went into exile in Belgium with members of his government – because they were sure that they would not have a fair trial in Spain. The Spanish justice system has tried to get Belgium to hand them over through the almost automatic mechanism of Euro-surrender orders between EU countries. This has meant that the exiled Catalan politicians have led a very strong fight to prevent the surrender orders and to show that Spain would try them with sentences decided in advance.

For the time being, the struggle of the Catalan pro-independence exiles (who have also been elected members of the European Parliament during this time) has succeeded in having Euro-arrangements for their surrender denied by the Belgian, German, Scottish and Italian courts because of the risk that they would be judged unfairly. Also the UN Working Group on Arbitrary Detention has admonished Spain, as well as the Council of Europe.

But for the moment, the greatest success that the struggle of the Catalan exile has achieved has been that the Court of Justice of the European Union in Luxembourg has responded to some preliminary questions formulated by the Spanish justice, in which it protested the fact that Belgium had denied the European arrest warrant for the surrender of the Catalan politician Lluís Puig exiled in this country. The Luxembourg Court responded that Spain could issue Euro-warrants and that Belgium, in a normal situation, should accept them – but clearly stipulated that, although Spanish justice does not have a generalised systemic failure (as Hungary, Poland or Romania have), it could have a systemic failure due to the fact that Lluís Puig belongs to an Objectively Identifiable Group formed by pro-independence Catalans.

The future sentence of the European Court of Human Rights in Strasbourg could, based on the present sentence, certify that the Catalans are a national minority that does not have fair trials in Spain: with prison sentences to nine people, with the repression of 4,200 Catalans (700 with open court cases), with the illegal spying through Pegasus, and with the infiltration of police within the peaceful Catalan social movements.

At some point it will have to be contemplated that, in order for the Catalan national minority to be able to guarantee the protection of its identity, its centenary institutions and its linguistic, cultural and social integrity, and to be recognised the full right to govern itself according to its way of conceiving the democratic game (which is different from Spain's way), the solution would be the exercise of the right to self-determination and the creation, within Europe, of a new state of the Catalans.
Jordi Oriola Folch, Barcelona – via email
---
The decimation of our postal service
Burnham in Somerset isn't a large town, but it does at this time have a Post Office. It also has a depot where parcels can be collected. It has been said the depot is to close, so if the Royal Mail does not deliver your parcel, you will have to go to Weston, Bridgwater or even Taunton to fetch it. And now I have heard they are planning to close the Post Office in Vicarage Street, on the grounds that 'people do everything on-line these days'. If they think that they should go and wait in the queues that can get down to the door. The ladies who run it are friendly and effective and we really can't do without them.

It is really time the Royal Mail and the Post Office were sorted out, for the benefit of the people of this country.
Harriet Browne, via email
---
Ofgem delaying plans to tackle energy suppliers' "cash grab"
The regulator Ofgem, run by Jonathan Brearley, is allowing energy firms to excessively charge their customers if they choose to pay their bill in cash, by cheque, or over the phone using a bank card.

Brearley says he will not clamp down on this practice for at least two years, meaning customers who choose not to pay by the method the suppliers want will continue be ripped-off.

A lot of people like myself prefer not to pay by direct debit, because we know that my supplier will set the monthly payment astronomically high. We now know that these companies are hoarding billions of pounds of our cash and of putting up our direct debits even when you've already accumulated a huge credit balance (treating you like a interest free credit card).

Those of us who choose not to pay the way the energy companies want us to will have to carry on paying this heavy penalty of theirs to the tune of £254 per year.

With over six million households affected, the "penalty cost" will raise a extra £2.5 billion for energy companies. That is the same amount in one year as they hauled in over the previous three.

The surcharge was previously capped at £81 per a year. Since January 2021, however, the maximum that suppliers can charge customers has quietly been hiked with the consent of Ofgem, to more than three times that figure.

The energy companies have tried to defend their "cash grab" by saying it costs them more to process cash, cheque or phone payments compared with automated direct debits. And it seems the head of Ofgem agrees. However, this has nothing to do with the price of energy – and therefore there is no justification for this ludicrous increase. Former pensions minister Baroness Altmann, who has campaigned on energy stealth charges, called for a review. She said: "There is definitely a failure of regulation here" (no shit, Sherlock).

Most customers affected remain unaware that they pay the fee at all, according to a survey by energy firm Octopus who have stated that they are keeping the penalty levy for their customers at £84. Of course, to be a customer of Octopus you have to pay monthly by direct debit and accept installation of the new meters. I know this because I tried to switch to them myself and found out it's mandatory, as they put it, on their website.

Ofgem said that the levy for those not paying by direct debit was under review. However, the regulator added that no changes would be made until 'the winter of 2024-25'.

I personally have come to the conclusion that their is a concerted effort by government, Ofgem and the energy companies to make us financially persuaded, by their greedy aggressive behaviour, to switch to paying the way the energy companies would prefer. By getting us all to consent to paying by direct debit monthly, and to accept installation of the intrusive smart meters – which we now know not only allows them to switch us off at anytime they like without our knowledge or consent.
Narvick Devil, via email
---
British Gas is the tip of the iceberg
I cannot believe the charlatans who own the energy we need to survive can do as they please. The government can shove their poxy handouts. They are useless. The only thing I want this greed-motivated government to do is this: order these greedy corporations to halve their prices with immediate effect. If any of them refuse to comply – nationalise them. They are criminals with a license to print money. No longer should we, the British people, put up with a corrupt political elite receiving kickbacks from lobbyists. Company bosses pocket millions a year in salary and bonuses. Shareholders pocket vast dividends – and we, the public, foot the bill by paying extortionate, criminally-high fuel charges. Nationalise every Tory privatised public service and all not fit-for-purpose energy and fuel corporations, now!
Patrick McQueenie, via email
---
---
Want to get involved? Email membership(at)thecanary.co and we'll publish your letters, too! Terms and conditions of publication apply.
Support us and go ad-free
We know everyone is suffering under the Tories - but the Canary is a vital weapon in our fight back, and we need your support
The Canary Workers' Co-op knows life is hard. The Tories are waging a class war against us we're all having to fight. But like trade unions and community organising, truly independent working-class media is a vital weapon in our armoury.
The Canary doesn't have the budget of the corporate media. In fact, our income is over 1,000 times less than the Guardian's. What we do have is a radical agenda that disrupts power and amplifies marginalised communities. But we can only do this with our readers' support.
So please, help us continue to spread messages of resistance and hope. Even the smallest donation would mean the world to us.
Support us