One of the albums of the year has dropped. All hail King MAS.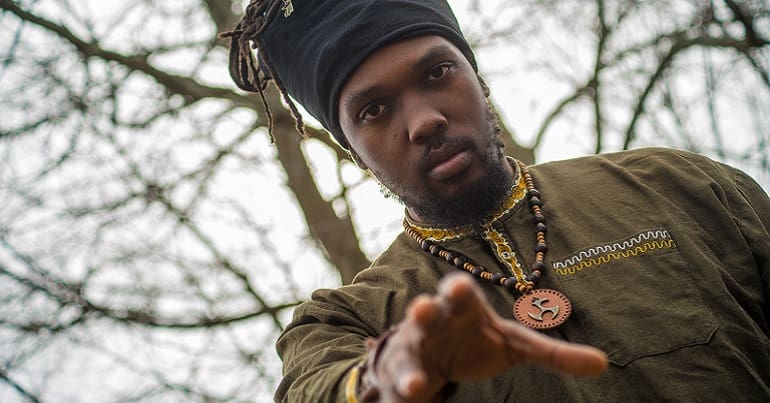 Support us and go ad-free
It may be a bold statement, but an artist has released possibly one of the greatest albums of 2019. He has delivered a musical and lyrical revelation. So, his name is actually rather fitting. Because it's time to all hail the "King" – MAS.
The lineage of King MAS
King MAS is a singer/songwriter from Boston, US. His musical talents are overarching, having released countless songs, two albums and got a Grammy to boot. King MAS's musical pedigree is of little wonder. He was born to a father, Supreme, who is a legendary Calypso artist from Montserrat. His Jamaican mother was an early years educator, who heavily shaped King MAS's thinking and artistry. These influences along with a diverse array of other musical relatives helped shape King MAS. Now, he's back with his third album, Crown. So Canary journalist Steve Topple caught up with King MAS for the Topple Uncaged podcast. They discussed the album, Rastafari and African spirituality, capitalism and even 'flat earthers'. You can listen to the full interview below:
Introducing… Crown
Crown is an overarching piece of work. It's staggering in its breadth of musical influence. Roots reggae appears on many tracks, where the bubble pattern (instruments playing off the beat) is present. This is broken down further, with some nods to the lover's rock sub-genre of reggae. King MAS's heritage also shines through, with many of the complex vocal arrangements displaying harmonies reminiscent of the golden days of Calypso music. Dancehall and afrobeat RnB get a look in, as do some elements of hip hop. But the major thrust of Crown is towards soul and RnB.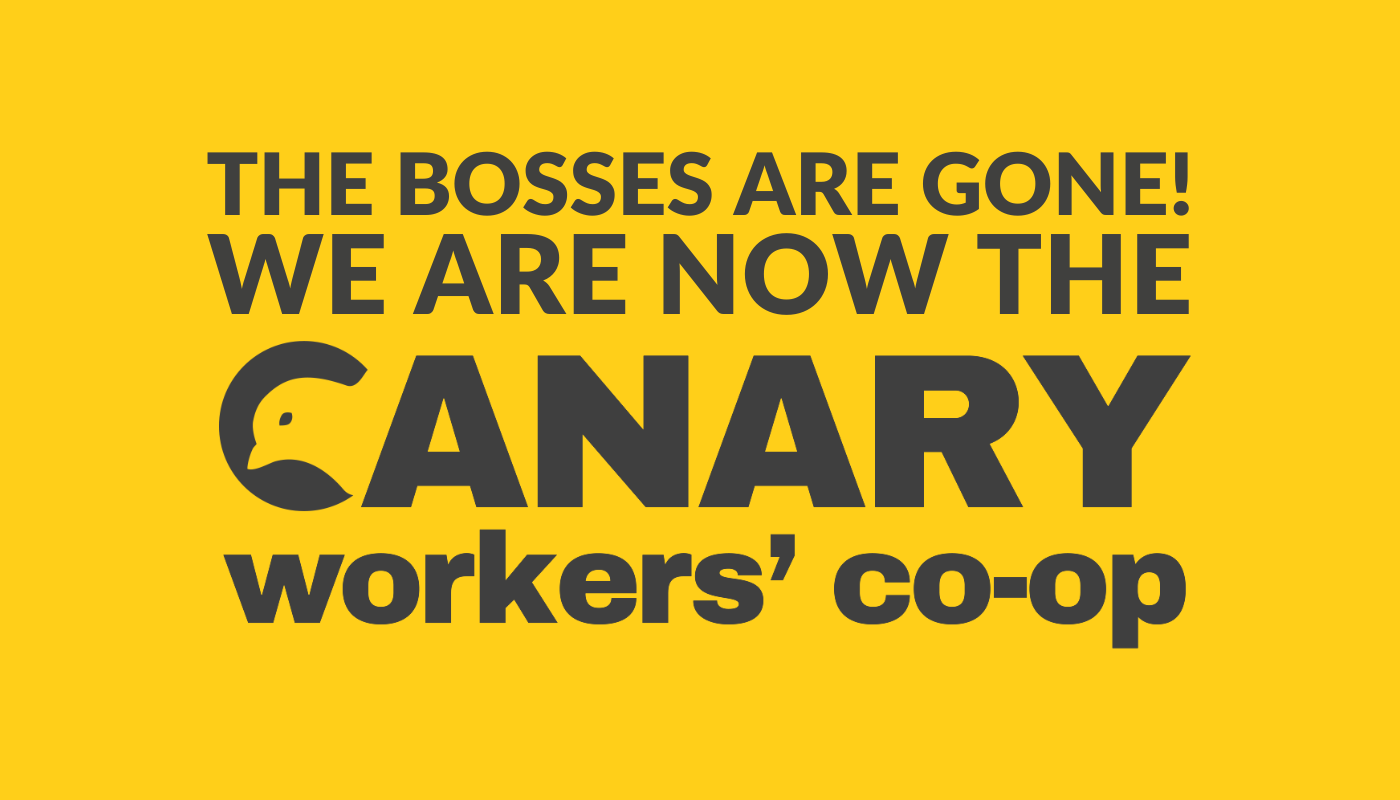 The album is the first proper release from King MAS's own label Bantu Nation Movement. What immediately grabs you is the quality of the production. You'd be forgiven for thinking Tuff Gong or Island Records had a hand in its conception. Much of this, along with the songwriting, was led by King MAS himself. Also of note is the beautiful artwork. You can see this on King MAS's Insta feed. But of all the highly accomplished Crown's achievements, it is its musicality and spirituality which rank as stratospheric.
Consistent beauty
Every song, every interlude and every remix are things of absolute beauty.
Take the Minstrel Interlude, an 80s soul throwback intertwined with more traditional afrobeat. It's laced with delicious harmonies, a perfectly balanced brass section but with north African djembe-style drums gently tapping in the background. Then there's Da Da Da, which puts you in mind of the 90s breed of RnB singers like Joe and Ginuwine. Unlike Joe, musically King MAS has produced something groundbreaking – like the Timbaland-produced Ginuwine but with more substance. Another stand out track is Queen featuring the soulful vocals of Zosia McGregor. Taking the listener back to the lover's rock era of reggae, King MAS uses the track to display his remarkable vocal ability, switching between a delicious falsetto and gorgeous tenor effortlessly.
Read on...
Support us and go ad-free
Just to throw the listener off-kilter, King MAS then goes full-on dancehall in No Lie, featuring electrifying vocals from Kreema. A winding bassline accompanies a host of synths, with King MAS displaying his prowess at singjay (a Jamaican form of rapping mixed with singing). This bang-up-to-date vibe continues on Crush. If ever a track was fit for the UK YouTube channel GRM Daily, it's this. King MAS displays his truly masterful writing and production skills with this afrobeat RnB banger. Hi-hats and cymbals tremble off the beat; guitars and a xylophone frantically manoeuvre throughout; what sounds like a mizmar lilts between the chorus vocals, transporting you to north Africa, while the sparse bassline completes the afrobeat RnB vibe.
Wearing the crown
But it's the album's title track, Crown, which is perhaps one of the stand-out moments. It's hard to make any kind of comparison, although the vibe of the song and King MAS's vocal harks back to Brian McKnight. But musically if one comparison can be made, it would be that King MAS has taken what Maxwell started in the nineties and gently teased it to a conclusion in 2019.
Like the neo-soul legend's gift to the world, Crown's complex musical arrangement and production are jaw-dropping. Of note are the gloriously delicate minor to major key change bridges, fleeting in seconds which almost pass you by. Also, the instrumentals are exhilarating. A dominant Hammond organ immediately sets the mood for the track. Pizzicato violins caress the melody. A harp adds to the romanticism. Meanwhile, djembes sing praises, an electric guitar unleashes stirring passion and the gloriously intense drums echo both the writer's and his subject matter's fluttering heart beats.
Also akin to Maxwell is King MAS's gorgeous poetic lyricism that makes you well up. But where Maxwell sometimes erred on the side of caution, King MAS takes the listener on an aural voyage which is both musically serene and deeply moving. He has single-handedly carved out a roots-inspired neo-soul sound for the 21st century.
If there were to be a genre-defying, exquisitely produced, truly moving hit for King MAS, then Crown should be it.
But while the track Crown is emotionally and musically explosive, King MAS's other finest moment is the album's searing yet intricate spiritual narrative.
Two parts, as one
The whole Crown project is a fully-crafted vision of King MAS's outlook on our species and the planet. Rooted in both Rastafari and more ancient African spirituality, he takes the listener on a journey through his world view. It's a first-class affair.
It would be easy to say Crown splits into two distinct sections: its first half, which consists of songs about love and relationships, and its second, which contains songs about spirituality and King MAS's world view. But this simplistic analysis ignores that fact that the album's whole message would be incomplete if the two parts were viewed like this. Because King MAS's point is part one's message has to be heard and acted on before part two can even begin.
Reflections on love
The opening track Round & Round sets Crown's journey off to a mesmerising start. Its startling opening, featuring Senegalese musician Jali Fily Cissokho, immediately transports you to Africa. Cissokho's singing and kora (a west African harp) playing are invigorating. But then King MAS leads us into neo-soul territory, with a distinct hip hop beat, funky bass guitar, while still giving percussive nods to Africa and sideways looks at Jamaica with his singjay. But it's Round & Round's message which is crucial. Because the notion of the cyclical nature of the system, specifically its latest incarnation capitalism, is fully explored. It immerses you in the idea that before anything can change, this circle needs to be broken. This sets the starting point for the philosophy of the entire Crown project.
What shapes the next selection of songs is the process of finding true love and a spiritual relationship. Played out over eight tracks, King MAS delivers his message with extreme finesse, but also with masterful subtlety in places. For example, Crush sounds like an afrobeat RnB banger. But some of what King MAS is actually discussing is the prejudice towards Rasta men from other groups in society, and its effect on relationships. This section ends with the sumptuous Pretty Eyes, featuring King MAS's equally talented brother, Mitymaose. The track, about the final lovemaking act of the eight-song narrative, marks a fitting metaphorical pause.
Then, the second half deals with the complexities of tackling our failing societal systems and rebuilding our species and the planet. But the project, when viewed as a whole, is actually a lesson in doing this.
The point?
I don't want to be overly simplistic about what King MAS is saying. But the thrust is that we firstly need to recognise the noxious, subjugating, cyclical patterns the system forces us to adhere to. We then have to shed these shackles, setting ourselves free from the system (note the repeated references to "minstrel" in the interlude of the same name and also Queen). Essentially, we all need to become conscious.
Then, the breakdown of society and its structures needs to be addressed. This centres around the notion of each person and family becoming forces of conscious energy and responsibility – our own 'kings' and 'queens'. It is based, in part, on King MAS's belief that a person's "crown" is their central chakra. So, each individual and family needs to reach this level of ideation. As he notes in Crown:
But when you check it out

You've never been treasured

When your worth is much greater than diamonds

My empress so divine

Won't your bring your love to I, man

You won't be floating alone like no island

Open up your mind and dynasties will rise…
Once we recognise this notion and immerse ourselves in it, we will be in a position to address the ills of the world.
Bringing down Babylon
King MAS acknowledges the distractions we're subject to in Flat Earth, expressing the need to return to a mindset that's at one with nature and planet. Militant Step is a thrilling musical creation, featuring Green Lion Crew. Musically difficult to pin down (but with distinct hip hop and EDM overtones), the track addresses the fact that this transition from the current world we live in will be met by hostility by its gatekeepers, and that pacifist attitudes to this won't always serve us well.
Ota Benga Smile (based on the story of the Mbuti man, used as a zoo exhibit in the early 20th century) serves as not only a stark reminder of what the system/establishment has done before, but also what it is also capable of. Finally, Definition of a King (featuring a staggering line-up of guests including Kabaka Pyramid) is in part a tribute to Martin Luther King Jr. But it's laying out examples of people who inspired King MAS, but who also define his notion of "king" and whose legacy is wholly relevant to Crown's journey and overarching message.
The track Crown maybe the musical and lyrical highlight of the album. But the true triumphalism of King MAS's work is this astoundingly crafted narrative about where we are as a species, and where he believes we need to be. It stands head and shoulders above many of its contemporaries, even in the conscious roots revival movement.
All hail the King
It's rare for an album to be so affecting. But in Crown, King MAS has produced what will be a seminal work. His artistry, passion and spirit shackle themselves to your soul, transforming it in the most unexpected of ways. It is profoundly moving, deeply thought-provoking, sincere and uplifting. Crown is a triumph of colossal proportions and surely must stand as one of the albums of this decade. But moreover, it is a masterpiece that will potentially flash through your mind as you draw your last breath on this earth.
Featured image via King MAS
CanaryPod: #ToppleUncaged presented, produced and edited by Steve Topple.
Sound engineering by Gav Pauze.
Support us and go ad-free
We know everyone is suffering under the Tories - but the Canary is a vital weapon in our fight back, and we need your support
The Canary Workers' Co-op knows life is hard. The Tories are waging a class war against us we're all having to fight. But like trade unions and community organising, truly independent working-class media is a vital weapon in our armoury.
The Canary doesn't have the budget of the corporate media. In fact, our income is over 1,000 times less than the Guardian's. What we do have is a radical agenda that disrupts power and amplifies marginalised communities. But we can only do this with our readers' support.
So please, help us continue to spread messages of resistance and hope. Even the smallest donation would mean the world to us.
Support us