UK government fiddles while 'zombie drug' Spice causes havoc and death in immigration detention centres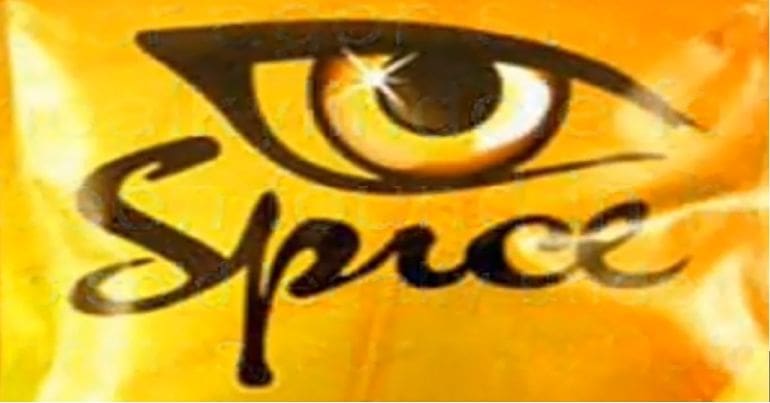 Support us and go ad-free
An epidemic of 'zombie drug' Spice is ravaging immigration detention centres. But the government has turned its back on the problem, and the media remain largely silent.
If Spice is the symptom, then detention is the disease. Women and men are being unnecessarily deprived of their liberty, held in appalling conditions and abused by detention staff. The Spice epidemic is both an expression of, and an aggravating factor towards, the desperation found in detention.
Clients of my firm Duncan Lewis* have long spoken to us of the rise in the use of drugs in detention centres. Their testimonies here have been corroborated by several inspection reports by Her Majesty's Inspectorate of Prisons (HMIP), the senior civil servant Stephen Shaw's 'follow-up' report on the welfare in detention of vulnerable people (dubbed Shaw 2.0), and an undercover BBC Panorama documentary which includes graphic footage of drug use at Brook House detention centre near Gatwick Airport, run by multinational corporation G4S. 
"Yesterday evening after dinner, I promise you this, right," an officer tells Callum Tulley, the undercover BBC reporter, "it was like the walking dead in here, everyone was zombied out, all walking around, all stoned off their nut."
"There's a Spice epidemic in Brook House right now," warns Tulley.
Eerie silence
The prevalence of Spice in prisons and among homeless and unemployed people has been widely reported. For instance, the BBC has reported figures from the Prison Ombudsman that:
79 prisoners died in England and Wales between June 2013 and September 2016 who were either known to use synthetic cannabinoids, or were strongly suspected to have taken them before death.

Read on...
But the way this devastatingly cheap drug is sweeping through immigration detention centres has attracted very little media attention.
Our clients hoped that, after the Panorama exposé, this would change. Instead, the revelations were met with an eerie silence.
Why? Because immigration detainees are "invisible", and not, as the official jargon goes, "in the community". These women and men are neither free nor are they imprisoned criminals, and they inhabit a "grey hinterland" of the national consciousness, conveniently filed away.
So the epidemic rages on, unchecked and unreported. In the BBC documentary, Tulley asks a group of colleagues whether someone will die soon as a result of "smoking something":
"There's no shadow of a doubt", they tell him, "someone's going to die, it's gonna happen."
It already has.
A murderous drug
On 1 December 2016, Zana Yusif, a detainee at Colnbrook detention centre near Heathrow Airport, who had taken Spice for the first time, beat fellow detainee Tarek Chowdhury, a grandfather from Bangladesh, to death.
The judge in the case noted that Spice is associated with "auditory hallucinations" and leads to "aggressive behaviour".
He told Yusif that "Spice must have played a significant part" in the killing. Yusif pleaded guilty to manslaughter on grounds of diminished responsibility and was sentenced to 15 years in jail.
Zombie drug
Previously a 'legal high', Spice began to rear its ugly head in 2012. In 2016 the drug was made illegal under the Psychoactive Substances Act.
Part of the problem with Spice is that the term, originally a brand name, is now used for a wide variety of synthetic cannabinoids. These are collectively known as New Psychoactive Substances. Spice varies hugely in strength and effect. According to Dr Oliver Sutcliffe of the Royal Society of Chemistry, the drug can cause:
a loss of feeling and numbness in their limbs, nausea, collapse and unconsciousness
as well as
psychotic episodes which… can last for weeks
As the Yusif case demonstrated so terribly, another medically recognised effect of Spice is violent behaviour. Helen Gavaghan, who works with Spice users in Blackpool, chillingly describes the drug's effect:
they can walk around but their face is flat, they're not really hearing. Often they're aggressive. Their empathy has been turned off.
Militarisation of care
The aggressive effects of Spice coincide with the inherently brutal atmosphere of detention centres to cook up a perfect storm of violence.
This atmosphere is hardly surprising considering detention centres are modelled on prisons (Brook House for instance was built to Prison Category B standard), and are run either by the Prison Service itself (in the case of Morton Hall , a detention centre in Lincolnshire) or by private security companies such as G4S, Mitie, Serco and GEO, many of whose employees are ex-military
G4S, for instance, advertises the fact that it employs "large numbers of former service personnel" and, as a signatory of The Armed Forces Corporate Covenant, the corporation has pledged to guarantee "interviews for ex-forces personnel for appropriate vacancies". Mitie and Serco have signed the same covenant.
The culture of violence was exposed dramatically in the Panorama documentary, where staff are seen physically and verbally abusing detainees. In one scene, a young Egyptian man, Abbas, is seen being strangled by a detention officer. Abbas is our client.
The problem of violence seems to be soaring rather than abating. A report published in May 2018 by statutory watchdog the Independent Monitoring Board (IMB) found that the use of force at Brook House has more than doubled in a year.
With astonishing chutzpah, three days after this IMB report came out, the Home Office announced that it had renewed G4S's contract to run the centre.
A poisonous cocktail
Spice both feeds off and aggravates this violent atmosphere. One Brook House client, Mehdi, told me what can happen:
I saw someone collapse and break their front teeth after taking this drug. I've seen detainees smoking the drug and then fighting between themselves.
This can be intimidating for those who're not on the drug, as another client, Umar, told me:
I'm scared because this person is out of control and aggressive. Maybe he start fighting and the staff is very short as well. I speak out because I don't want anyone else to suffer as I suffered. I don't like thinking back, when I talk about it I get flashbacks, my tears drop with blood.
Part of the problem is that detention staff, including healthcare, are overstretched. Indeed, in the Panorama documentary, Tulley reports there often being only two members of staff "dealing with" a hundred detainees at Brook House.
As Umar told me, "when you need them, they're not there."
'Does your face taste nice?'
But even when staff are present, it seems their response to Spice-related incidents is compromised by a striking lack of sympathy and dangerous levels of incompetence.
Researchers at the organisation Bail for Immigration Detainees (BiD) told us that a detainee at Brook House related one such incident to them:
There was a 'man down'. He was on the floor, shaking and vomiting. And then I got out and called the officer to say what was going on. She just came and looked at him and said 'Oh he'll be alright'. Then she just left and didn't tell anyone else.
The Panorama documentary displays this lack of interest when Tulley films detention custody manager Nathan Ring, the self-described "big care bear", taunting a detainee on Spice:
Does your face taste nice? Because you appear to be chewing it off.
'Don't know what they're doing'
But sheer incompetence on the part of the staff is equally concerning. Michael, one of our clients still detained at Brook House, described a revealing incident:
I saw a guy fall flat on his face. He was on Spice. He started to puke and swallow his tongue. Me and another guy put him in recovery position. We got his tongue from his mouth and then waited for medics to come.

When the medics arrived, they took him off recovery position, put him flat on his back. I know that when someone comes around, you should reassure him. But when this guy came around they were shouting at him and put his hands behind his back in the handcuff position, you know. The guy was so confused and screaming, I came to the idea they really don't know what they're doing.
'Only a Spice attack'
This sneering and ignorant attitude on the part of detention staff towards Spice may be costing lives.
One incident at Morton Hall deserves particular scrutiny. At this centre, according to Shaw, New Psychoactive Substances such as Spice "seemed to be driving many of the behavioural problems" and had "increased pressure on healthcare." (para A7.76).
Our clients at Morton Hall told us of an incident where, they allege, neglect of their friend led to his death.
Our clients were sure that their friend, Carlington Spencer, 28, had had a stroke since he had no movement on his left side. When our clients alerted healthcare, the staff brushed off their concerns, saying that Mr Spencer was simply suffering a Spice attack.
Mr Spencer was then locked in his room, even though he was unable to move, which meant that his friends were unable to care for him or even give him water. When the young man was finally taken to hospital in an ambulance, some staff were still laughing and saying it was a Spice attack.
Carlington Spencer died in hospital on 2 October 2017, the third of four deaths at Morton Hall in 2017.
Detainees at Morton Hall have accused detention staff of negligence and an official investigation into his death is ongoing.
A blind eye
The Home Office and its subcontractors are failing to prevent Spice entering detention centres.
In September last year, an ex-custody manager at Brook House, Nathan Ward, told parliament in an evidence session (after the Panorama exposé) that the drug enters the centres in three main ways: through visitors, the postal service and the staff. This corroborates what our clients have been telling us. You can watch the full session here.
Panorama revealed just how easy it may be for visitors to bring drugs in to the centres. Tulley asks his colleague supervising visits if he knows how to look out for drugs being passed over: "I don't really have a clue what I'm doing in here" the young man says .
The question of staff bringing drugs into the centres is more opaque. The large majority of the clients we spoke to informed us that staff have been known to bring drugs into the centres and that some have left employment after their little side-business was discovered. Whether detention staff are being appropriately dealt with for bringing drugs into the centres is difficult to ascertain.
Smoke and mirrors
At the parliamentary evidence session, following Ward's testimony, the then-regional president of G4S, Peter Neden, admitted:
I do know that occasionally some of our staff do indeed enter into inappropriate relationships and start to bring contraband into our centres… we have—I think I'm right in saying—dismissed staff on previous occasions where it's been proved that they've been bringing drugs into a centre.
However, Neden's colleague Jerry Petherick asserted that the number of staff suspended for bringing drugs into the centre is "nil" but added that "There are ongoing operations that, for very obvious reasons, I don't want to go into".
When asked to address this apparent contradiction, G4S claimed that Neden was most likely referring generally to the custodial sites run by G4S (which include prisons), while Petherick was referring specifically to the detention centres run by the private security corporation: Brook House and Tinsley House.
G4S also confirmed Petherick's statement that no member of staff has been dismissed for bringing drugs into these centres. While one member of staff was suspended in 2017, they told us: "following an investigation, no evidence was found that this was the case."
G4S confirmed that this member of staff is no longer working for G4S.
No excuse
While little is being done to counter the rise in Spice, this cannot be put down to ignorance.
The rise in New Psychoactive Substances in immigration detention was highlighted in 2016 by Shaw and HMIP. Both criticised the lack of a central plan or strategy to counter the phenomenon. HMIP described the "supply and misuse of drugs" at Brook House as "the most significant threat to security".
In fact, Petherick told parliament that G4S has been aware of the problem of drugs, "and Spice in particular over the past 36 months". This means that, by its own admission, G4S has been aware of the issue since September 2014.
'Suggest quiz?'
No-one who works in this field will be surprised by the delayed reactions of the behemoth that is the "detention estate", but this doesn't make the inaction any more excusable.
As part of a disclosure in litigation, we at Duncan Lewis Solicitors have seen G4S's Alcohol and Drug Strategy document for Brook House. It is dated October 2017/2018, a full year after the HMIP report highlighting the threat of drugs, but, intriguingly, just one month after the widespread use of drugs at Brook House was exposed by Panorama.
The strategy itself is comic at times. Under the proposed action "raise awareness of slang words used for drugs", the author writes "suggest quiz?".
More worrying are the suggestions of measures to be put in place (and so, presumably, previously lacking):
staff to have increased knowledge of recognising signs and symptoms of drug use

drug strategy will be a standing item on the monthly Security Committee meetings

incorporate strategy into annual staff refreshers – searching, drug information
In the column labelled "Progress" next to these three steps someone has noted an update: "Not yet started".
Questioned about this, G4S made assurances that:
measures highlighted as 'not yet started' have been implemented in addition to a host of other measures including workshops for detainees (and new staff) as well as canine support.
G4S response
Indeed, the May 2018 IMB report mentioned earlier does indicate that Brook House is taking some steps to counter the Spice epidemic. According to the report, after a "somewhat rocky start", the centre now boasts a "well embedded" and "pro-active" substance misuse service, and the security department has "increased its searches".
Interim Director at Brook House Lee Hanford confirmed this in response to the allegations in this article:
The well-being of those in our care is our highest priority and we are committed to working closely with the Home Office to continuously improve the services provided for detainees.

A report published in May by independent monitors at Brook House demonstrated confidence in our team to provide a safe and secure environment for the men at the centre.

We are resolutely focused on recruiting and retaining dedicated detention custody officers to support this."

There is undoubtedly an operational challenge faced by all custodial and detention facilities in the face of dangerous drugs such as Spice. Our teams are committed to tackling the problem through detection and interception, as well as educating the men in our care about the dangers of these drugs.

We have significantly increased the number of searches carried out, on both detainees and staff in addition to holding workshops to increase awareness around the consequences of taking Spice.

There is no place for drugs in any of our centres and those found to be involved in bringing drugs into the centre will face disciplinary action and will be reported to the police.
A fistful of salt
It should also be borne in mind, however, that the IMB report is based on inspections and statistics for "reporting Year 2017". The clients' accounts reported in this article are more recent, from 2018. And they are consistent in their claims that the use of Spice at Brook House is as prevalent as ever. Indeed, the same IMB report acknowledges that the use of Spice is "on-going".
It is also highly possible that IMB failed to fully grasp the extent of the Spice problem in Brook House, just as the monitoring body was belatedly "horrified" to discover the abuse exposed by Panorama, having "never witnessed instances of ill-treatment of this kind, nor… had any indications that this might be happening." As Shaw admitted in Shaw 2.0:
independent oversight alone is never likely to prove sufficient when malpractice is conducted out of sight.
Detainees themselves tell me that they are not aware of any drug strategy or drug awareness programmes in the centres, save for a few posters.
'It's worse'
Part of the difficulty in combating the rise of Spice is that for years, the Home Office has allowed smoking to continue in detention centres. It isn't hard to imagine how difficult it could be for staff to distinguish between a tobacco cigarette and one laced with Spice.
But this should have changed earlier this year when, as a result of litigation run by my colleagues at Duncan Lewis, a High Court judge ruled that the Home Office's policy to permit smoking in these centres was unlawful.
According to our clients in Brook House, however, it seems the smoking of both tobacco and Spice is carrying on as normal.
As Michael, a client who was in Brook House at the time of the Panorama exposé and is still detained at the centre, told me:
It's an everyday thing here. It hasn't got better since the [Panorama] documentary, it's worse.
According to Michael, officers will occasionally approach someone smoking and tell them to stop, "but as soon as the officer has walked away, smokers just light back up again."
Big business 
Peter, another client still in Brook House explained:
Spice is a big business. People smoke anywhere, tobacco and Spice, sometimes outside, in the lounge and in the passageway, anywhere. Nothing has changed. People smoking in the building like it's nothing, the guards do nothing. Listen, Patrick, I can smell it now.
Peter finds the smoke stifling and believes that he is passively inhaling Spice. He suffers frequent headaches, sore throat, chest pains, breathing problems and nosebleeds "day and night".
He told me he complains at least once a week, to no avail. I have seen his letters of complaint. Centre staff tell him that he cannot open the windows in his cell "due to air condition systems", despite the fact that HMIP has repeatedly criticised the centre for "poor ventilation" (in 2010, 2011, 2013 and 2016).
Again, Peter assures me that the Spice epidemic is not confined to Brook House. He has also been detained in three other centres (Morton Hall, Mitie-run Harmondsworth near Heathrow Airport and GEO–run Dungavel in South Lanarkshire, Scotland). All three centres, he says, are rife with the drug.
The latest reports by HMIP in Morton Hall and Harmondsworth corroborate Peter's testimony.
'Chemical comfort'
The use of Spice in detention needs to be placed in its context. The UK's immigration detention centres are incubators of desperation. On average, at least one person a day is self-harming and a huge proportion of deaths in detention are due to suicide. Last year six detainees died from self-inflicted wounds.
Many detainees suffer from mental health issues as a result of being in detention, and any pre-existing mental health issues are highly likely to get worse as direct a result of detention.
As Rupert Soames, the grandson of Winston Churchill and head of Serco, the multinational corporation which runs the women-only detention centre Yarl's Wood, admitted to parliament in March 2018:
we are not set up to give proper help to people who are in a real, serious mental health crisis.
For many detainees, drugs such as Spice provide an escape from the abyss of hopelessness; a 'chemical comfort.'
As Kris Harris of Medical Justice told parliament:
[with] boredom, lack of purpose, anxiety over the case, fear of being returned to a country where you fear for your life – it is not wild to think that people might turn to drugs for relief.
Harris's words are corroborated by one our clients, Khalil:
I took it because I was so stressed. You don't know how long you will be in detention; it is such a big time. One hour is like a day. People here turn to drugs because they feel that no-one hears them and you don't have a voice.
Escape
Our clients tell us that you can pay for Spice with money, tobacco or even clothes. For larger purchases some detainees ask friends outside to transfer money into another detainee's bank account. It costs between £10-20 to have enough for two cigarettes which will keep you high for a night. "You are away for six or seven hours" Khalil told us," but when you wake up you want more, and if you can't get this you want to fight".
Another client, Farid, told us how he'd never taken drugs before he was detained. But in detention he was "pushed" Spice a few times for free, before he was hooked:
then you have to buy it yourself. One puff or two or three then it's done, you go on the floor, like a zombie, shaking…
As well as Brook House, Farid saw Spice in the two other detention centres in which he was held: Colnbrook and Tinsley House, a centre near Gatwick Airport. Another man, currently detained at Colnbrook, told researchers at BiD:
There is a Spice epidemic. People are dropping like flies and nobody seems to care.
A report by HMIP after an inspection of Colnbrook backs up these testimonies. Meanwhile Shaw 2.0 describes Spice as a "serious problem" at the centre, where "some people have been used as guinea pigs to test batches".
Unwitting victims
Some, like our client Syed, end up taking the drug by mistake:
I used to pick up tobacco from the floor and smoke it. When I collapsed on the floor they took me to the hospital. They did a blood test that showed that I used Spice. I explained that I didn't even have money to buy tobacco. I must've picked it up from the rubbish on the floor.
Others have Spice forced upon them. Michael, a client of ours still in Brook House, told me that "drug-pushers" give people "rollies" which look just like cigarettes, but are in fact laced with Spice. Those who smoke these quickly become addicted.
Michael also told me drug-pushers bully vulnerable detainees into taking Spice:
if you're not on Spice you seem like someone who talks to authorities, so you get bullied till you end up as part of the crowd.
And others, like a 14 –year-old boy in the Panorama documentary, are used as guinea pigs to test new batches of the drug.
Systemic failure
While the BBC Panorama exposé of Brook House provided a rare and valuable insight into the proliferation of psychoactive drugs in the centre, it's clear that the Spice epidemic is not restricted to Brook House, or G4S-run centres for that matter. As we have shown, HMIP reports and the testimonies of our clients demonstrate that Spice is also rife in centres run by the Prison Service and the corporations Mitie and GEO.
But the true extent of the rise in psychoactive drugs is hard to gauge. There has been no concerted or systematic attempt to assess the extent of the phenomenon across the 'detention estate'. All we really have to go on is undercover BBC footage, reports of HMIP, and accounts of our clients. But all the evidence points to a wide-spread and uncontrolled Spice epidemic, exacerbated by ignorance and muffled by apathy. A silent plague taking its silent victims.
Bloody hands
Responding to the allegations in this article, a Home Office spokesperson said:
We do not tolerate illegal drugs, including New Psychoactive Substances, in our centres. We have policies and procedures in place to prevent drugs coming in and to support those in our care who misuse them.
But from what our clients are telling us, drugs are flowing in and the care provided to those who misuse them is simply inadequate.
Urgent and concrete steps to deal with the Spice epidemic would of course be welcome. But such reforms will never amount to more than a tinkering around the edges.
As Celia Clarke, Director of BiD , told us:
Although the prevalence and availability of Spice in detention is a genuine concern, this concern should not mask the fact that it is under the Home Office's watch that these drugs find their way into detention. Held indefinitely with no idea when or how they will be released, many will resort to anything to ease their own pain.
It's detention, stupid 
Detention centre staff can have as many meetings, refreshers and quizzes as they like, but so long as the UK government continues the practice of immigration detention, desperate men and women will seek the bliss of oblivion, whether they find this in drugs or death.
"You are going to find one of us in a body bag," one man in the Panorama documentary shouts at the officers; "our blood is going to be on your watch".
According to Emma Ginn of Medical Justice, 10 immigration detainees died in 2017, "the deadliest year on record". How many more will need to die before the government accepts that detention kills?
Note: We have changed the names of our clients to protect their identity.
* Patrick Page is a senior caseworker in the immigration and public law team at Duncan Lewis Solicitors.
Get Involved!
– Support Medical Justice , Bail for Immigration Detainees , Detention Forum as well as other campaigning organisations
– Write to your MP calling for an urgent improvement in immigration detention conditions.
– Join The Canary so we can keep holding the powerful to account.
Featured image via YouTube – adz369adz
We know everyone is suffering under the Tories - but the Canary is a vital weapon in our fight back, and we need your support
The Canary Workers' Co-op knows life is hard. The Tories are waging a class war against us we're all having to fight. But like trade unions and community organising, truly independent working-class media is a vital weapon in our armoury.
The Canary doesn't have the budget of the corporate media. In fact, our income is over 1,000 times less than the Guardian's. What we do have is a radical agenda that disrupts power and amplifies marginalised communities. But we can only do this with our readers' support.
So please, help us continue to spread messages of resistance and hope. Even the smallest donation would mean the world to us.
Support us