Bernie Sanders gives a perfect reason for the US to pull out of endless war in Afghanistan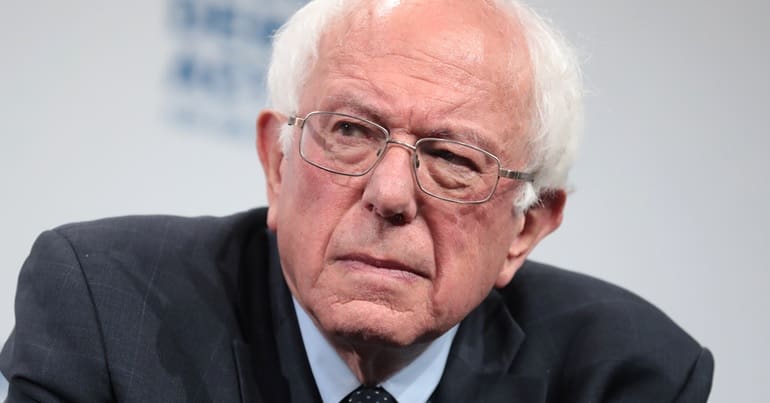 On 19 September, news broke that a US drone strike in Afghanistan had killed around 30 civilians. And presidential hopeful Bernie Sanders said this, among other "horrors of endless war", was a perfect reason for the US to finally pull out of Afghanistan almost two decades after its 2001 invasion.
A U.S. airstrike was intended for ISIS, but killed 30 Afghan civilians. This is just one of the horrors of endless war. ISIS did not even exist when America invaded Afghanistan 18 years ago.

We need to end our longest war and bring our troops home. https://t.co/qYWMcn4agZ

— Bernie Sanders (@SenSanders) September 19, 2019
This is not the first time the US has killed civilians in Afghanistan, of course. In fact, a July report from the UN said US and allied forces had killed the majority of civilians who died in the first half of 2019.
Overall, at least 75,316 Afghan civilians have died since the 2001 invasion. But it's easy to forget that if we listen to the pro-war political establishment:
Nothing to see here says our mainstream media and broadcasters yesterday as US drones kill 30 civillian farmers. https://t.co/qysBtbdXhJ

— robert jeffery (@robjeffecology) September 20, 2019
A story of terror
The invasion of Afghanistan marked the start of Washington's disastrous 'war on terror'. But the terrorism it was purportedly fighting grew largely from decades of destructive US foreign policy. And despite counterproductive attacks on Afghanistan, Iraq and Libya (along with heavy meddling in Syria and elsewhere), this terrorism has – if anything – grown stronger.
This seems to be official policy, though. Because for decades, Western governments have backed ultra-conservative extremists against secular anti-colonial forces. And they keep doing the same thing, despite the inevitably catastrophic results.
During the Cold War, the US and its allies didn't try to counter Soviet-style rule by encouraging progressive democracy. Instead, they undermined democratic movements while backing some of the most ultra-conservative, elitist forces going. For example:
Stop US imperialism
Apart from undermining their international opponents, Western governments also give their full support to brutal regimes in places like Saudi Arabia, Israel and Turkey. The Saudi dictatorship in particular has long used billions of its petrodollars to spread its extreme state ideology of Wahhabism around the world. Indeed, both al-Qaeda and Daesh (Isis/Isil) follow this ideology, and one senior Qatari official has even said the latter began as "a Saudi project". There is also consistent evidence that the Saudi regime fuels terror around the world.
To stop global civilian deaths and suffering, the US must not only pull out of Afghanistan. It must also end its support for human-rights-abusing allies. And it must respect the right of all countries to make their own decisions.
US imperialism must end. And a Sanders presidency could be the first step towards making that happen.
Featured image via Gage Skidmore
Since you're here ...
We know you don't need a lecture. You wouldn't be here if you didn't care.
Now, more than ever, we need your help to challenge the rightwing press and hold power to account. Please help us survive and thrive.
Support