40 years after ousting US-backed dictator, Nicaragua still endures devastating US interference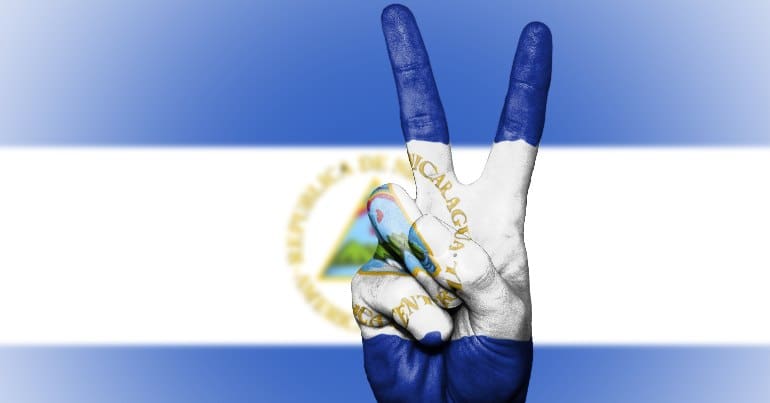 Support us and go ad-free
19 July 2019 marks the 40th anniversary of the successful culmination of the Sandinista revolution in Nicaragua. On that date in 1979, Sandinista National Liberation Front (FSLN) guerrillas declared victory after ousting the US-backed Somoza dictatorship and embarked on a path of social reform and national independence. Washington, however, never accepted this disobedience in its 'backyard' and soon began waging a proxy war via its CIA-backed right-wing 'Contra' terrorist force.
Although the Contras are no more, four decades later the US campaign of destabilization and attempted regime change continues.
Sanctions heaped upon more sanctions
In November of last year, Donald Trump issued executive orders that imposed sanctions on several members of the Nicaraguan government. The measures allow the US to block or revoke visas and impose property sanctions on foreign actors accused of human rights violations and/or corruption. Shortly after, congress passed the 'Nica Act', which restricts Nicaragua from receiving financial assistance from the International Monetary Fund (IMF) or Inter-American Development Bank (IADB).
Now, congress is pushing for a new round of sanctions. On 10 July, two senators sent a letter to US secretary of state Mike Pompeo identifying nine officials of the Nicaraguan government, including President Daniel Ortega, whom they claim should be subjected to new sanctions. On 16 July, meanwhile, Human Rights Watch – which usually aligns with US State Department interests – implored the Trump administration to heed their call.
Dubious basis
Both the existing and newly proposed measures are purportedly in response to alleged human rights violations during a wave of protests that began in April of 2018. Plans by Ortega to partially privatize some of the social security system were met with opposition from across the political spectrum. Though the plans were eventually dropped, right-wing and dissident Sandinista groups seized on the unrest to launch a protest movement calling for Ortega's ouster.
As tensions mounted, hundreds of people died and thousands more were injured. As The Canary has previously reported, the corporate-owned press has often presented the government as the main or even sole actor responsible for these casualties. However, there is extensive evidence, which the corporate-owned media has largely ignored, that many were caused by armed groups aligned with the opposition.
"The threat of a good example"
Nicaragua's centre–left government is not guilt-free. But when contrasted with other countries in the region, it becomes obvious that the US is highly selective in the way that it treats alleged transgressions. In neighboring Honduras, for instance, state security forces routinely commit human rights violations, including extra-judicial killings, often with impunity. But far from being sanctioned, its repressive right-wing government receives generous funding from the US.
Read on...
Support us and go ad-free
Nicaragua, on the other hand, has been singled out because the Sandinistas are in government. In addition to overthrowing the US-backed Somoza dictatorship, successive Sandinista administrations have a patchy but impressive cumulative record of resisting Washington's preferred neoliberal economic system by expanding social protections and access to public services. Roger Harris of the Task Force on the Americas calls this "the threat of a good example". After all, Washington wouldn't want a political movement based on meeting local people's needs, rather than serving US interests, to actually succeed. Because other countries might take note and try it for themselves.
The same double standards
As US policy in Latin America has shown again and again, Washington will gladly back the most brutal governments imaginable – whether it be the brutal Somoza dynasty in Nicaragua in the 20th century or the Juan Orlando Hernández dictatorship in Honduras today – so long as they obediently follow orders. Countries that refuse to do so, meanwhile, are singled out for hostility, intervention and isolation.
With the global public growing increasingly wary of direct military intervention, sanctions appear to be Washington's current weapon of choice. But sanctions can be just as deadly as regular warfare. Because they cause most harm to their target countries' civilian populations – and particularly the poorest and and most marginalized people – rather than the government officials who are presented as the actual targets.
Washington will sink to any depths to maintain its imperialist, neoliberal world order – no matter how many lives it ruins along the way. That was true 40 years ago, and it's true today.
Featured image via Pexels
Support us and go ad-free
Fund our Investigations Unit
You can help us investigate corruption, expose injustice and uncover the truth.
As one of the only independent investigations units in the country, we work for you – but we need your help to keep going. We need to raise £10,000 to continue our groundbreaking investigations. Can you chip in?
Fund us