Letters to the Canary: post-Christmas poetry, the DWP, the NHS and Catalonia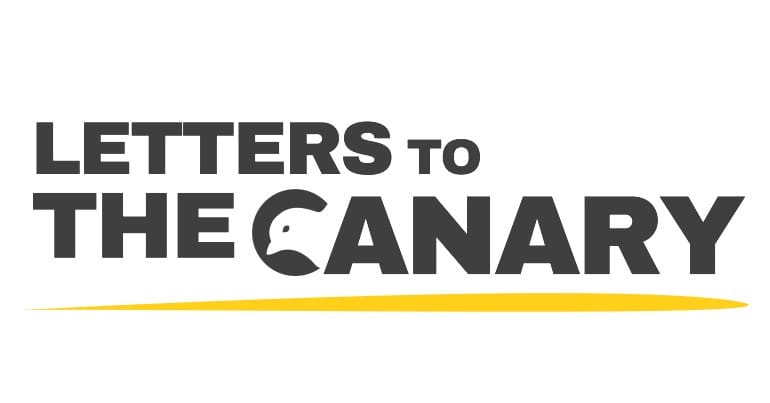 Support us and go ad-free
The Canary is excited to share the fourth edition of our members' letters page. This is where we publish people's responses to the news, politics, or anything else they want to get off their chest. However, this is a members-only benefit! If you'd like to subscribe monthly to the Canary – starting from just £1 – and get a letter published, then you can do that here:
This week's letters
This week we have some thoughts on neoliberalism, the Warm Home Discount debacle, more on the situation in Catalonia and a question on whether we should pay more tax to fund the NHS. 
---
---
The Week Before Christmas
Twas the week before Christmas and the news has not changed.

It's the same as before but just re-arranged.

Doctors and nurses are burnt out and tired,

More agency staff are now being hired.

Read on...

Rail workers are striking and bus drivers too,

Causing chaos, confusion for me and for you.

So many people are going on strike –

Britain is broken, there's nothing to like.

Money is short and our budgets are tight.

Children are starving, there's no end in sight.

It is snowy and icy and windy and cold

And some people's houses are riddled with mould.

Those MPs who govern are callous and tough.

They refuse to negotiate. Well we've had enough.

Those seeking asylum will soon be deported,

They'll then wash their hands and say "well that's sorted,

We've got back control of our borders at last."

Their cruel decisions just leave me aghast.

As we start to celebrate the birth of a child

Born in a manger and yes, meek and mild,

A man for all people, for you and for me,

We remember Him too, as a young refugee.

We ask those who govern to remember Him too,

To govern with kindness and just think things through.

Please sit round a table and listen and hear

What people are saying, so loud and clear.

They are broken, exhausted and just want to be able

To look after their families, put food on the table.

As I write this book I am filled with despair.

It's all so depressing as I try to share

The sadness and grief, the hunger and pain

Over and over again and again.
Sue Wood, via email – follow her on Twitter @beneathbluster
---
The Department for Work and Pensions (DWP) and the Warm Home Discount
A letter from a claimant to their MP – shared with permission:
I have finally managed to get an answer from the Warm Home Discount (WHD) helpline regarding my eligibility.

I was absolutely shocked to hear that because I live in a bungalow I do not qualify. Apparently this means it is a low cost heating residence – which I can assure you it is not. My utility bill has already almost trebled despite my being extremely frugal.

As I have chronic health conditions, being cold exacerbates these but I have no choice as I cannot afford for my heating to be on as it should be. My rent has already increased twice this year. I do not quality for any additional help from external sources as I am always extremely careful to manage my budget so I do not get into any debt. How long I can maintain that though I do not know. Quite frankly I am scared.

Regarding the WHD all other criteria is met, yet disability and claiming disability-related benefits has now been excluded, which was a strict criteria previously. As a large proportion of disabled people have to live in bungalows why on earth has this been excluded? Is this yet more evidence of the government's continued discrimination towards people with chronic ill health and disabilities? Do we not find life hard enough already?

I worked hard for thirty one years until I was struck down with multiple illnesses and physical disabilities. Then I was thrown on the scrap heap by my employer, shunned by society and treated like I was scum by the DWP. The DWP brought me so close to taking my own life back in 2016. I have fought and struggled to gain a semblance of a life since then but still I struggle and feel utterly discriminated against. This latest kick in the teeth from the government cannot keep me silent any longer.

Is their long term plan to kill us all off by any means possible? They consider us to be a drain on society, on the Treasury's coffers. It doesn't matter that I paid full tax and National Insurance all those years. My usefulness is no longer relevant.

I sincerely hope you will take my situation on board and look at the overall situation for disabled people, take this to parliament and fight for us. Get an answer as to why disability-related benefits been excluded.

I am asking for your help as my MP.
Anonymous, via email
---
Neoliberalism
Neoliberalism, the highwayman of economics, was ushered in by the odious Margaret Thatcher and Ronald Reagan. Maggie, however, did save the planet – as a chemist she understood the gravity of the hole in the ozone layer and convinced governments to invest and regulate against aerosols. The ozone healed while CO2 increased.

Neoliberalism asserts that the market is always right and should be left to function assisted by deregulation (selectively quoting John Maynard Keynes in support). This is rubbish: the market can function well if regulated and directed, but otherwise creates inequality, making the rich richer and poor poorer. It has dominated economics and politics for four decades.

Thatcher muzzled the unions and wages stagnated while executive pay became obscenely high. Those that caused the banking crisis were bailed out, while the cost was borne by taxpayers via austerity. Companies thus assisted often used the money for share buy-backs, boosting their stock exchange value, instead of investing to increase productivity. That was diabolical and could have been prevented by attaching conditions to bailouts. Austerity was not even the best response to the situation from an economic point of view: it was a political decision – to quote economist, Yanis Varoufakis. I would support a suggestion by Jeremy Corbyn that executive pay should be capped at twenty-times the average pay. Workers create the wealth and should be fairly rewarded: nobody is worth excessive salaries and workers should come before generous dividends to shareholders.

Money hidden in tax havens by criminals, corporations and the rich could improve conditions and provide everyone with a living wage. Millionaires multiply while the need for foodbanks grows, demonstrating a broken system. Capitalism requires growth to cover interest on investment: infinite growth on a finite planet is impossible and drives extinction. Corporate courts are toxic: written into trade deals they enable corporations to sue governments if government action diminishes corporate profits. Profits are highest when safety, pollution and climate are ignored. Governments must stop colluding, outlaw corporate courts and refuse their inclusion in trade deals to protect people and maintain a liveable planet.

The current situation with strikes by nurses, railway and postal workers underlines the toxicity of the neoliberal economics espoused by the Tory Party. Nurses looked after us during the pandemic at great personal cost – sometimes at a terminal cost. An earlier pandemic preparedness exercise (Cygnus) concluded that we were totally unprepared and made recommendations. These were ignored as it meant spending money, and the blame lies squarely with the Tories. The government should be utterly ashamed that some nurses have to resort to foodbanks. Everyone deserves a living wage and our NHS has been underfunded for decades.

Proportional Representation (PR) and citizens assemblies would be first steps towards restoring democracy and tackling the increasing inequality of neoliberalism. We must hope to arrive at a better system that enshrines humanity and aims for sufficiency and sustainability. It should be measured via wellbeing and not meaningless GDP.
Carol Broom, via email
---
Response to the Daily Mail calling Gary Neville a "hypocrite"
I would like to make a few points in response to the Daily Mail attack on Gary Neville (20 December 2022)

There is no hypocrisy in Neville criticising Qatar at the same time as he works for that country, however well paid that work might be.

He did not, as the Mail falsely implies, equate the treatment of migrant workers in Qatar with the government's treatment of workers in this country.

The true hypocrisy in the matter of Qatar and the football World Cup lies with mainstream media like the Daily Mail, and with British politicians. Britain has high level engagement with the Qatari government and military. It became known many years ago that there was a terrible death toll among migrant workers building the stadiums. There was silence from mainstream media and politicians here up until about a year ago when the issue could not be ignored any longer. If leading politicians, BBC News and the front page of the Daily Mail had reported what was going on from the outset there is little doubt that many lives could have been saved. They have more powerful voices than any football pundit, and more moral if not legal responsibility to expose and condemn human rights abuses wherever they occur.
Brendan O'Brien, via email
---
Far-right judges who attacked Catalonia now go against the Spanish government
Spain has always refused to negotiate with the Catalans over a referendum on self-determination. Then, when in 2017 this peaceful social movement self-organised a referendum, the Spanish state again denied people political debate and sought to criminalise the movement through the judiciary. Spain wanted to defeat Catalan independence at any cost, and gave the judges a free hand: they imprisoned politicians and activists, dismissed two presidents of the Catalan government, prevented the investiture of the most voted politician, banned parliamentary debates and political initiatives, covered up illegal spying with Pegasus and are legally persecuting 3,600 activists. As the EU has not questioned Spain, when the EU criticises the Chinese, Turkish and Russian governments for not respecting human rights, they respond by acting as Spain does with the Catalans.

Now, this judicial interference is beginning to spill over into the Madrid government itself. The judiciary's leadership has been out of date for four years, and as judges are chosen by the parties, they have political colour. Now the right-wing People's Party (PP) has a majority in the judicial bodies and that is why it is blocking their renewal in order not to lose that majority. After four years, the PSOE-Podemos (centre-left) government has wanted to modify the law on the appointment of judges to overcome the blockage. However, at the request of the PP, the Constitutional Court (which also has two lapsed members) has prohibited the Senate vote that was supposed to approve the reform. The whole country has been shocked to see how the judiciary has violated the separation of powers as if it were the most normal thing in the world.

Moreover, in order to create tension, the opposition says that the government wants to renovate the judicial bodies in order to modify the penal code and thus favour the Catalan independence supporters. Nothing could be further from the truth. The government wants to repeal the crime of sedition under which the activists were convicted in 2017 (a crime that the Council of Europe had called for the elimination of) and replace it with the crime of aggravated disorder (an ambiguous crime that judges can apply as they wish). The pro-independence movement has denounced that this new offence would allow aberrations such as preventing the right to demonstrate and continuing the judicial war against pro-independence – but in a more disguised way.

We Catalans have already warned that, if such violations by Spain were not prevented, it would end up having repercussions beyond Catalonia. Until now, the EU has been permissive with Spain, thinking it meets minimum democratic standards and looking the other way whenever Madrid has transgressed the rules in an attempt to destroy the Catalan national minority. If anything, far from succeeding, it has further strengthened Catalonia's determination for independence. We shall see how far this anti-democratic decomposition, which is already affecting the very stability of the Spanish state, will go.
Jordi Oriola Folch, Barcelona, via email
---
How to properly fund the NHS – a dilemma
You guys are missing what is going on now. No political commentators are calling out the government or ruling classes.

We have nurses striking for the first time in their organised history as well as ambulance staff (first responders). I am a retired firefighter and took strike action during my service. That was a huge moral dilemma. It is an even bigger call for the nurses and paramedics.

What we seem to have is a massive breakdown in society. The "elite" is just taking the piss. Yep, we all know about defunding, then opening stuff up for privatisation. Classic Tory stuff.

However, I'm a pensioner and I'd be happy to pay 2-5% more tax to make the NHS work and fend off the money grabs from the ruling classes. We need to open up a debate about increased and equitable tax rates to properly fund what we need.

Over to you guys.
Stu, via email
---
---
Want to get involved? Support the Canary here and we'll publish your letters, too! Terms and conditions of publication apply.
We know everyone is suffering under the Tories - but the Canary is a vital weapon in our fight back, and we need your support
The Canary Workers' Co-op knows life is hard. The Tories are waging a class war against us we're all having to fight. But like trade unions and community organising, truly independent working-class media is a vital weapon in our armoury.
The Canary doesn't have the budget of the corporate media. In fact, our income is over 1,000 times less than the Guardian's. What we do have is a radical agenda that disrupts power and amplifies marginalised communities. But we can only do this with our readers' support.
So please, help us continue to spread messages of resistance and hope. Even the smallest donation would mean the world to us.
Support us