Letters to the Canary: ULEZ lies, 'ghost children', Catalonia, and manufactured poverty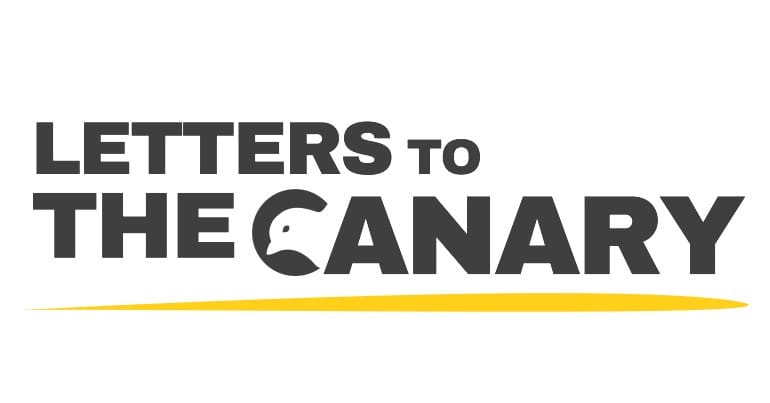 Support us and go ad-free
The Canary is excited to share the latest edition of our letters page. This is where we publish people's responses to the news, politics, or anything else they want to get off their chest. We've now opened the letters page up so anyone can submit a contribution. As always, if you'd like to subscribe to the Canary – starting from just £1 a month – to support truly radical and independent media, then you can do that here:
This week's letters
This week we have people's thoughts on ULEZ lies, 'ghost children', Catalonia, and manufactured poverty. 
---
---
ULEZ: deceit and debate
According to Steve Tuckwell, the Tory candidate in the Uxbridge by-election, they won because of the unpopularity of Labour mayor Sadiq Khan's ULEZ expansion.

However, Tuckwell, BBC reporters [1], and Labour's organisers all appear unaware that the ULEZ expansion was first demanded not by Khan, but of him by transport secretary Grant Schapps, in return for the government bailing out TfL (when Covid decimated its income).

Schapps's 14 May 2020 letter to Khan confirms the government bail-out conditional on: "The immediate reintroduction of the London Congestion Charge, LEZ and ULEZ and urgently bring forward proposals to widen the scope and levels of these charges". [2]

Of course, with a winning margin of just 495 votes, the most serious charge of ignorance should be put to those in Labour's central office responsible for the constituency's by-election tactics. They should certainly have done their homework on ULEZ and have been aware of that letter. It should have been a simple matter then to make sure it was widely known around Uxbridge that it was the Tories, not Labour, first demanding ULEZ expansion. That might well have changed the minds of 250 of those 495 voters for a Labour win.

Read on...

Support us and go ad-free

Even now, Labour needs to deal with the issue as it will just keep winning for the Tories.

[1] BBC's Nick Robinson and Chris Mason on the Today programme, 21st July and News, 20th July, respectively

[2] Transport for London: Extraordinary Funding and Financing Agreement (tfl.gov.uk) See: paras. 11 & 12h.
David Murray, via email
---
Right-on greenies such as myself should not jump in knee-jerk reaction to defend Sadiq Kahn's ULEZ, and Labour's parliamentary by-election defeat in Uxbridge, or automatically criticise Keir Starmer's reaction to it. The question is whether the policy was any good in the first place. The short answer is no.

Any 'environmental' policy that penalises poorer drivers while letting richer ones with more expensive cars carry on as normal – wealthy citizens do not drive old delivery or white vans or turn out at unsocial hours – is wrong by definition.

What problem is it that we are trying to solve? Is it too many polluting older vehicles; or just possibly, too much private traffic that is causing the air pollution? If the latter, then how to solve it?

The first thing is to work out how much traffic, and what sort of traffic, is going where. If it is through-traffic, then suburban rat-runs need to be stopped up, and main road capacity reduced by comprehensive bus-lanes or priority one, and 'access only'-shopping high streets wherever possible.

Cycle networks and an on-street tram system is the preferred solution abroad, but not pursued here only because we have a Department for Transport stuck in a 1950's American mind-set. Traffic engineering as a profession is self-serving and ill-trained from the start, and has become a hindrance to civilising our towns, not a boon.

Holland does not rely on clean-air zones to clear its towns of road-based air pollution, half of which is road-surface and tyre-generated, and so unaffected by British exhaust-pipe clean air policies. They instead do real traffic planning. Which might seem even harder politically, though only in the short-term, but does involve planners getting their hands dirty and mixing it with trying to educate local residents, and trying to avoid LTN (low traffic neighbourhood) disasters by actually listening to detailed commercial concerns – for example about access routes. Innovative measures like rising bollards, bus-gates, access-only orders, weight limits, etc. are there for the using, initially on a low-cost six month experimental basis.

Well, they are not exactly new.

We have the same problem in Bristol. A city daring to push a simplistic clean air zone, but finding it hard to bother to tackle parking management and constraint, local rat-runs or commercial vehicle access planning. The Greater Bristol Commercial Vehicle Drivers' Atlas (which I had a hand in drawing up) has been out-of-print for years and has yet to be converted to satnav format. We have only ourselves to blame if the public kicks us in the shins.
Gavin Smith, Transport for Greater Bristol – via email
---
Ghost children
At last the media have woken up to the fact that there are now 1.7 million 'ghost' children missing from our schools.

This present government has completely ignored this problem as they ignore all problems affecting our children. Doctors are seeing pale and thin children who are severely malnourished due to the rise in the cost of living. Five year olds are 7cm shorter than their counterparts in the rest of Europe. We can find money to send rockets into space but not to feed our children.

The Online Safety Bill is delayed once again. This is urgent as it will help to prevent young children from seeing explicit pornography. In an average year group of 200 children 10 boys and nearly 30 girls will have experienced sexual abuse before the age of 16. Young children are left on their own with no-one designated to look after them if their parents go to prison.

Never let me hear anyone say that this government cares for our children. They don't and they never will.
Sue Wood, via email
---
The General Court of the EU: not protecting the Catalan independence movement
On 5 July, the General Court of the European Union (GC of the EU) has dismissed the appeal of the Catalan pro-independence politicians exiled in Belgium (the MEPs Carles Puigdemont, Toni Comín and Clara Ponsatí) against the European parliament's request to extradite them to Spain). They have lost their immunity as MEPs.

Catalan pro-independence supporters had hoped to win the appeal because the Spanish state is "politically persecuting" the Catalan MPs. For example, the politicians who pushed for the reform of some Spanish laws publicly acknowledged that they did so in order to be able to extradite Puigdemont to Spain.

Then, there are also technical aspects to invalidate the supplication: Adrián Vázquez, from the Spanish anti-independence party Ciudadanos, had strategically placed himself as president of the Legal Affairs Committee of the European Parliament. And neither could the rapporteur of the supplication, the Bulgarian far-right Angel Dzhambazki, close to the Spanish far-right VOX party (which was part of the prosecution in the trial in Madrid that was at the origin of the conflict), be neutral. Both had made public proclamations against Puigdemont.

But this defeat is not strange, because so far the independentistas have lost all claims in the General Court of the EU (GCEU, court dedicated to the rules of the institutions), but have won all cases in the Court of Justice of the European Union (CJEU, court of higher rank, which is creating European jurisprudence). Now the Catalan MEPs will present an appeal to the CJEU, where they will presumably win.

The Catalan independence movement needs to win in Europe because, within Spain, the state plays dirty. For example, the guidelines of the Spanish secret services have two priority targets: Islamist terrorism and Catalan independence! How can they target a peaceful, democratic and non-criminal movement?

Also, and on 1July we discovered that Spain has put the Catalan and Basque independence movements on a Europol terrorist list as the "most active and violent" in the Spanish state. The director of the European police, Jean-Philippe Lecouffe, has confirmed in the European parliament, that they give credibility to what the states tell them. They are aware that the Catalan independence movement has carried out 54 violent actions: placement of banners, illegal demonstrations, public disorder, railway blockades, damage to fascist monuments. Is that terrorism or freedom of expression? Catalan independentism has not caused any death, not even any wounded, unless we count the independentist wounded provoked by the Spanish police.

And speaking of terrorism, we do not tolerate that the Spanish parliament refused to investigate the terrorist attack of 17 August 2017 in Barcelona, because there are some very obscure points: there were Spanish policemen behind the Islamist group that killed 15 people. The Catalan police acted very quickly and arrested the few remaining terrorists alive, so the Spanish state could not decree a state of emergency that would have prevented Catalonia from holding the 1 October 2017 referendum on self-determination.

Addressing this legitimate political project in a criminal framework has allowed to justify the illegal spying of independentistas with the Israeli software Pegasus, as well as the infiltration of police officers in peaceful independence movements. On 14 July we discovered the fourth case, the policewoman Maria I. T. who had been the partner of Òscar C., a prominent activist from Girona with whom she had been living for two years and with whom she participated in meetings of the lawyers in the trials of pro-independence activists.

We hope that the CJEU will corner Spain for so much police and judicial malpractice. Spain is a state that mistreats us and we do not want to be part of it at all. Next stop: independence!
Jordi Oriola Folch, Barcelona – via email
---
Poverty: manufactured by greedy politicians, banks, and CEOs
Poverty. Why is this greed-induced condition still as big a disgraceful problem as it has been since time immemorial. I am certainly not an economics expert – in fact by todays standards, I would be considered pretty stupid. I was educated from 1957 until 1967. Children of my social class never had an opportunity to attend university or even college.

No, we were fodder for the pits, the steelworks, the brickworks, delivering coal, delivering milk, working the fields, working in the quarry, working the bins, being a scaffie, working in the breweries. Getting a trade was a pinnacle for people like us.

What I just do not get is if inflation is driven by price rises ie. fuel, energy, food, clothes, etc, then the BOE raise mortgage payments – working-class people struggle to exist because all commodities have gone soaring through the roof. The only thing which stays the same are the already inadequate wages – before the rises in everything – which now become wages of poverty.

Families on the street, human beings being forced to live on ships and barges, working mothers, fathers, and their children forced to use food banks to survive. If the prices on everything needed to live a reasonable life go up, up, up, and up – then so should the fucking wages, pensions, and welfare support.

Austerity was the rich Tory con-trick on the gullible fools.

My auld man was right: the working class are their own worst enemy. They listen to all the government, bosses, and bankers BULLSHIT and turn on one another. The rich Establishment and state rule of law DIVIDE AND CONQUER.
Patrick Mcqueenie, via email
---
---
Want to get involved? Email membership(at)thecanary.co and we'll publish your letters, too! Terms and conditions of publication apply.
Support us and go ad-free
We know everyone is suffering under the Tories - but the Canary is a vital weapon in our fight back, and we need your support
The Canary Workers' Co-op knows life is hard. The Tories are waging a class war against us we're all having to fight. But like trade unions and community organising, truly independent working-class media is a vital weapon in our armoury.
The Canary doesn't have the budget of the corporate media. In fact, our income is over 1,000 times less than the Guardian's. What we do have is a radical agenda that disrupts power and amplifies marginalised communities. But we can only do this with our readers' support.
So please, help us continue to spread messages of resistance and hope. Even the smallest donation would mean the world to us.
Support us