Senior Labour Party insider reveals plan to oust Corbyn was in play 10 months ago (EXCLUSIVE)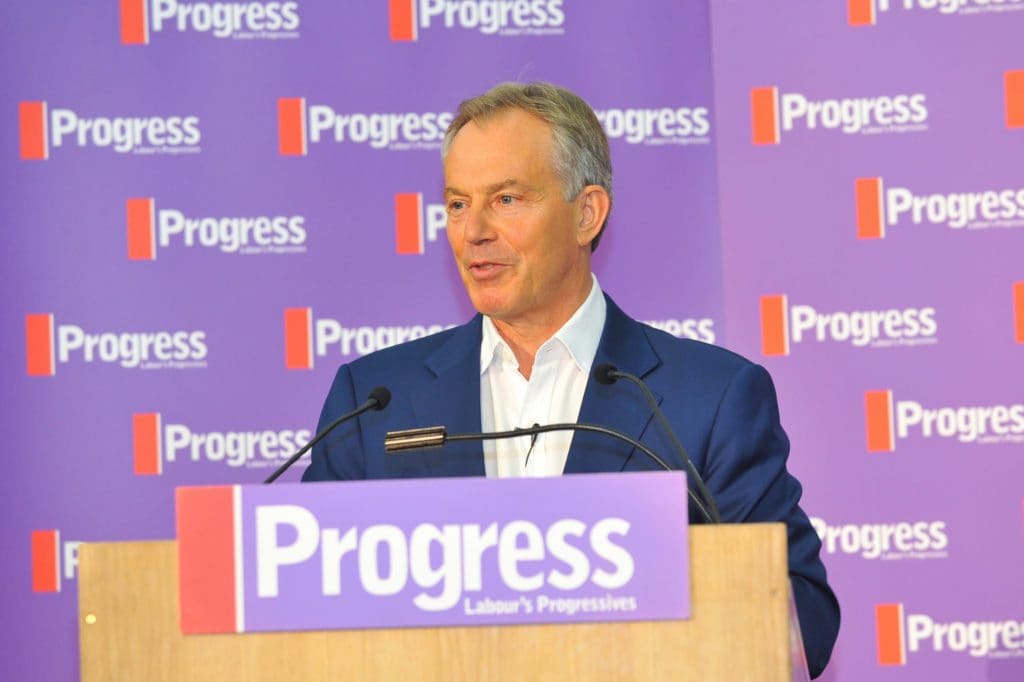 Support us and go ad-free
A senior policy official in the Labour Party has told The Canary that the decision to challenge Jeremy Corbyn's leadership was planned by a core group in the Parliamentary Labour Party (PLP), almost as soon as he won his landslide victory in September 2015.
The lifelong Labour member, who spoke on condition of anonymity due to potential political repercussions, has held high-level executive positions in several Labour groups formally recognised by the party's National Executive Committee. She currently chairs one such major Labour Party group, and has briefed prominent MPs and Shadow Cabinet members on key policy issues.
"Jeremy Corbyn's victory was a complete shock to the PLP, and even after the leadership elections, the PLP refused to accept it", said the Labour insider. They continued:

"I was among the party officials who had lobbied MPs to add Corbyn's name to the ballot sheet. And I can tell you that not a single MP who did so believed that Corbyn had even the slimmest chance of winning the leadership contest. When he did, they couldn't believe it."
The Labour official said that although she had supported Corbyn's nomination, and welcomed his capacity to mobilise voters, she did not believe he had the qualities to lead the party into winning a national election.
But she said that his radical approach had brought a much-needed shake-up that was making the party more in tune with its members.
Open secrets
Read on...
"It was an open secret in the party that a leadership challenge would take place," the official said.
Discussions about this started in September last year. The PLP believed that Corbyn was a liability for the party, and that he had to be removed one way or another. The only question was when, and how.
According to the senior Labour Party official, within a month or so after his victory the PLP had already decided on a basic strategy that would depend on how Corbyn fared in coming elections:
It was agreed that they would assess how he did in the council elections, the Mayoral elections, and the EU referendum. The PLP knew he had massive popular support amongst the party membership, so they had to find a way to justify a leadership challenge that would somehow bypass the members. Focusing on and exaggerating weaknesses during those elections was one way of doing this. They agreed that this would allow them to challenge Corbyn's suitability to lead.
She added that the thrust of anti-Corbyn plotting came from MPs active in two Labour Party organisations, Labour First and Progress. Progress, described by the New Statesman as "the original Blairite pressure group", is directly connected to several key MPs in the coup.
Too much democracy
The biggest fear in the PLP, the source said, was that consolidation of Corbyn's power in the party would lead to a fundamental shift that could endanger the position of the more 'moderate' or centrist MPs.
The rise of Momentum, the grassroots campaign that has emerged around Corbyn's leadership, was increasingly seen as a threat to the Labour status quo.
Momentum activists have urged Labour members to block right-wing candidates in the National Executive Committee elections. The PLP feared that if Corbyn survived as leader of the party, the future position of centrist and centre-right MPs in the party would be threatened. The Labour insider said:
Jeremy Corbyn and those close to him knew that this was coming. People talk, and the discussions about a leadership challenge were happening everywhere at certain levels in the party machinery. However, they did not know exactly who was going to instigate it, or how.
According to a member of Momentum's national leadership team, a coup against Corbyn was widely anticipated due to the movement's growing power:
The National Executive Committee (NEC) elections are coming up, and already Momentum campaigning has meant that the Constituency Labour Parties (CLP) have overwhelmingly nominated pro-Corbyn, left-leaning candidates. That's despite a lot of savvy campaigning from the more right-wing sections of Labour, which means that the PLP knows that after the NEC, they will be increasingly marginalised from the party machinery.
The source mentioned that the right-wing Labour group, Labour First, had invested significantly in its own NEC candidates, but largely failed due to the popularity of nominees backed by Momentum.
Secret coup plot proposed seven months ago
Commentators have thrown cold water on the idea that the uprising against Corbyn in June was pre-planned or staged, insisting that all the evidence shows the spate of mass resignations that followed Hilary Benn's sacking from the Shadow Cabinet was "spontaneous."
But these pundits appear to have a short memory span. In November 2015, The Times confirmed that a "secret plot" to oust Corbyn as leader was already underway, and being explored by a number of prominent Labour MPs.
According to The Times report (paywall):
Senior Labour figures and MPs have sought legal advice on how to unseat Jeremy Corbyn in the hope of building support for a plot against him… rebels, including some of the party's most prominent MPs, have been told by lawyers that in the event of a leadership challenge Mr Corbyn could be removed and denied a place on the ballot paper by MPs.
The report by Sam Coates, Francis Elliot, and Philip Webster noted that the 'rebel' Labour MPs were fully aware of Corbyn's popularity amongst the party membership, and sought to use party procedures to bypass them:
Mr Corbyn's critics fear that his popularity among the party's supporters would make him easily re-electable as leader in the event of a putsch. He has gained support among Labour's 383,000 members since he was elected in September, all of whom would have the right to vote in a leadership election… Rebels are desperate to keep Mr Corbyn off the ballot paper after a Times poll last week found that 66 per cent of Labour members and supporters still thought he was doing a good job. His support among his own MPs was much lower… Rebels believe that if they can find a challenger to Mr Corbyn and unseat him, he will struggle to obtain the support of enough MPs to get back on the ballot paper.
Coup preparations
The acceleration of the coup plot can be detected from subsequent press reports.
In March, The Independent reported that Corbyn's own allies were expecting a coup: "Mr Corbyn's allies in the party fear that MPs dissatisfied with his leadership could stage a coup if Labour performs badly in May's elections."
That month, Paul Waugh offered further detail in the Huffington Post:
'Moderate' Labour MPs believe that they have 'one last shot' at ditching Mr Corbyn before his allies use this year's party conference in September to change the rules to protect him from a 'coup' by the Parliamentary Labour Party (PLP).
These Labour sources confirmed that they had decided to push forward the coup plan until after the EU referendum:
With few MPs wanting to disrupt the EU referendum on June 23, the expectation among a growing number of MPs is that there could now be a challenge in July, before the Commons breaks up for its annual summer recess.
Lucy Powell's husband: "Corbyn will not be leader"
The following month, according to 72-year old Labour Party member Malcolm Cowle, in casual conversation he was told by James Williamson – husband of former Shadow Cabinet Minister Lucy Powell – that a coup against Corbyn would be launched after the EU referendum.
In an interview with The Canary's Bex Sumner, Cowle described the conversation in early April at the Railway pub, on a Tuesday quiz night:
This particular night, one of the members of the quiz team, who is an A&E consultant [called James]… suddenly turned to me, who he didn't really know, although I think he'd been told about me, and said: 'Jeremy Corbyn will not be leader of the Labour party by October.' And so I asked him why October was significant. And he said: 'We won't be making a move against him until after the local elections and the referendum.' So I said: 'Oh, there's a coup planned, is there?' and he said: 'Yes.' Now what he didn't know is that I knew he was Lucy Powell's husband, and I knew that because another friend of mine had told me, and this man was the best man at their wedding.
The Canary received confirmation of the conversation from the Office of Lucy Powell MP, but a spokesperson denied that the discussion implied a coup. In a statement, Powell's office said:
… having spoken to Lucy's husband this was a conversation that was listened into in the pub months ago. Someone raised the issue of a challenge to Jeremy Corbyn's leadership after the local elections, and her husband commented that if there was a challenge to come, it would be after the European Union referendum given the importance of that vote.
A spokesperson for Powell, however, said that Cowle's interpretation of the conversation was mistaken:
"This misunderstanding of a conversation in the pub weeks and weeks ago does not amount to anything. Lucy's husband has been a member of the Labour Party for 15 years and had no knowledge of any plot because there wasn't one."
Cowle has been heavily involved in the trade union movement and wears his radical political views on his sleeve. An avowed anti-capitalist, he recently rejoined the Labour Party due to his support for Jeremy Corbyn, but stands by his recollection of the conversation with Powell's husband.
So who is lying? The eyewitness who supports Corbyn, or the Office of Lucy Powell MP?
Well, by May press reports were emerging that quoted Labour insiders admitting – contrary to the statement from Powell's office – that a "plot to oust Jeremy Corbyn as Labour leader" was in full swing at that time, "with veteran MP Margaret Hodge said to have been persuaded to stand against him to spark a leadership contest."
The idea was for Hodge to be "used as a stalking horse before dropping out to allow moderate MPs to remain unscathed as they launch their leadership bids." And a large cohort of MPs had already been enrolled in the coup plot.
The plotters, reported The Telegraph, were "close to signing up to 50 MPs to the cause" – indicating that a month before the uprising began, Hodge was part of a core PLP group lobbying Labour MPs in preparation for the coup:
It is thought any coup will not happen before the June 23 EU referendum so as not to damage the party's pro-EU efforts.
Of course, it was Margaret Hodge, Tony Blair's former Minister of State at the Department of Trade and Industry, who tabled the motion for a vote of no confidence against Corbyn on 24 June. Hodge's motion was backed by fellow Blairite, Ann Coffey, a Parliamentary Private Secretary to Blair in 1997, before holding several junior ministerial positions in Blair's government under Alastair Darling.
Hodge's central role in the coup preparation fits with what has been revealed by The Canary's Labour source: that much of the plotting for the coup against Corbyn was going on amongst senior PLP members through the Blairite pressure group, Progress.
Margaret Hodge sits on the Board of Patrons of Progress. One of her colleagues at Progress is Kitty Ussher, who used to work under Hodge as her Private Parliamentary Secretary when Hodge was Blair's Trade Minister.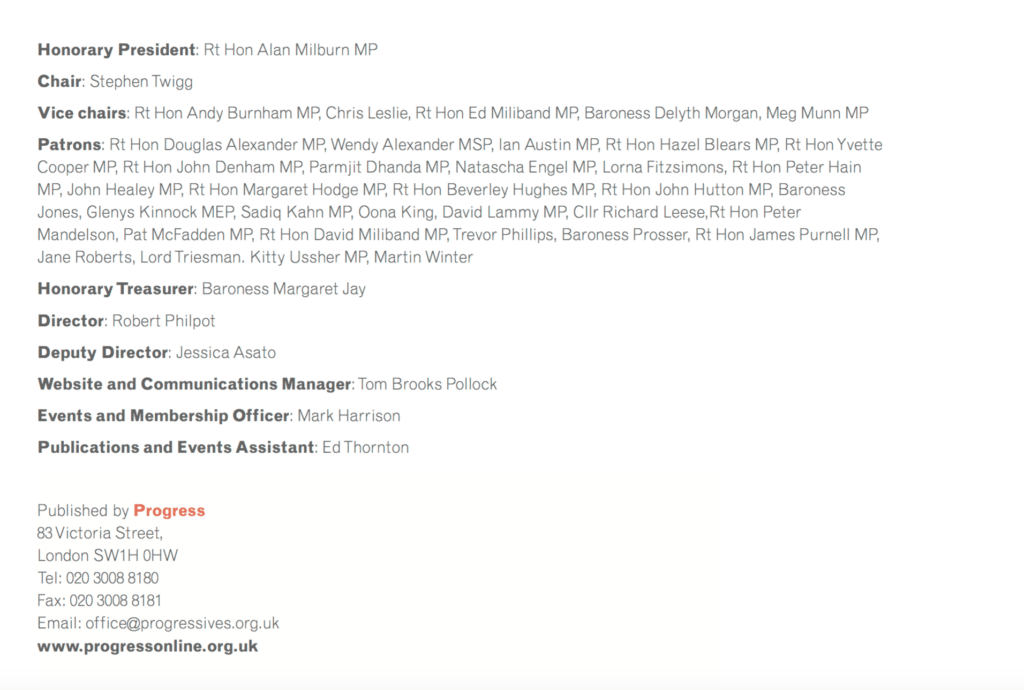 As The Canary has previously reported, Ussher is Chief Economic Advisor at Portland Communications, the PR firm founded and run by former government spin doctor for Tony Blair, Tim Allan.
Back during the Labour leadership contest, BuzzFeed reported that Allan was a key funder of Corbyn competitor Liz Kendall. And six months ago, Portland published an analysis on its website noting the existence of a "mass resignation" pact among Shadow Cabinet members that would be invoked to isolate Corbyn if key 'moderates' were sacked by him.
The Portland-Progress connection through an ongoing working relationship between Hodge and Ussher perhaps explains how Portland was aware of the "mass resignation" pact – one of its key leaders was in direct contact with a Labour MP plotting a coup with Shadow Cabinet members instrumental in that very pact.
Democracy without the people
The Canary's findings raise urgent questions about the Labour coup, its driving motivation, and its undemocratic nature.
The official position, uncritically endorsed by the wider media and political class, is that the coup against Jeremy Corbyn was a spontaneous democratic response to a shocking loss of confidence in his leadership due to the failure of his EU referendum campaign.
But 63% of Labour voters, like that of the SNP, chose Remain. No similar calls for the removal of SNP leader Nicola Sturgeon were forthcoming, demanded or expected in that party.
Rather, as the Labour Party members who have spoken to The Canary allege, the coup against Corbyn had been planned by a core group in the PLP as soon as he had won the leadership elections in September 2015 – the EU referendum simply provided a pretext to pull it off.
Far from being a concern about Corbyn's 'unelectability', their chief concern has been their own electability in the context of a Labour Party whose members reject the 'moderates' or 'Blairites' or whatever you want to call them," said the senior insider in charge of a Labour-NEC affiliated group.
This investigation provides compelling evidence that the coup to depose Corbyn has been conceived and led by a cohort of senior Labour politicians with close ties to Tony Blair, and others who align themselves with the New Labour 'old guard.'
Those who began leading discussions and plans for the coup appear to have operated across a range of different institutions and networks linked to the centre and centre-right of the Labour Party, and have attempted to leverage their connections in these networks to push forward the campaign to oust Corbyn.
In a follow-up investigation, The Canary will flesh out the allegations of our Labour source using public record data to identify the core group in the PLP who led this process.
If our Labour insider is correct, then the coup plans were motivated by the self-serving fear that Corbyn's transformation of the party would mean Blairite, centrist and centre-right politicians lose their power, popularity and perhaps even their positions.
In that case, then the coup is not at all about 'saving labour', or 'saving democracy' – it's about saving the Blairites from the democratisation of Labour.
Image via Progress
Updated on 4 July 2016 to correct the spelling of Malc Cowle's name.
We know everyone is suffering under the Tories - but the Canary is a vital weapon in our fight back, and we need your support
The Canary Workers' Co-op knows life is hard. The Tories are waging a class war against us we're all having to fight. But like trade unions and community organising, truly independent working-class media is a vital weapon in our armoury.
The Canary doesn't have the budget of the corporate media. In fact, our income is over 1,000 times less than the Guardian's. What we do have is a radical agenda that disrupts power and amplifies marginalised communities. But we can only do this with our readers' support.
So please, help us continue to spread messages of resistance and hope. Even the smallest donation would mean the world to us.
Support us