It's game over for Owen Smith and the Labour coup, so let's start acting like grown-ups [EDITORIAL]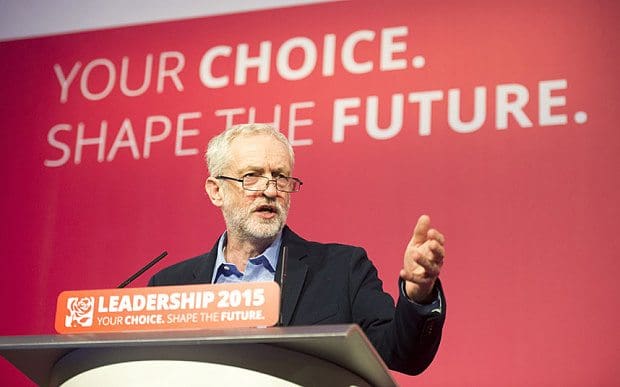 Support us and go ad-free
A High Court verdict on 8 August all but destroyed the chances of Owen Smith becoming next Labour leader. The court overturned the voter restriction imposed by Labour's ruling NEC that attempted to exclude over 130,000 Labour members from voting in the leadership election. It was perhaps the only way to prevent almost certain defeat for Labour coup candidate Owen Smith – and the ruling has effectively ended his ambitions. It is now time for all participants in the coup to admit defeat, shake off the hurt feelings, and start acting like grown-ups.
A coup without a chance
Widely derided as the 'Chicken Coup', this was a calamity from day one. It had no candidate, no vision, no values, and it had no popular support outside of the parliamentary party and its machine. What it did have in its favour was the entire commentariat – including outlets like The Guardian and The Mirror. Almost without exception, journalists and commentators from across the 'liberal' media have used the past weeks to demonise Jeremy Corbyn and his supporters while backing Owen Smith as some sort of modern-day incarnation of Clement Attlee. A former lobbyist for drug company Pfizer who declared just weeks ago that "austerity is right" and who joined 183 other Labour MPs (under Harriet Harman's caretaker leadership) in failing to oppose the Conservative Welfare Bill (which cut a further £12bn from the welfare system), Owen Smith was recast as 'Everyman', the true successor of both Nye Bevan and Tony Blair.
Meanwhile, the popular support of Jeremy Corbyn – evidenced by a more than doubling of the membership of the Labour Party, mass public rallies, petitions, and the support of trade unions of both public and private sector workers – was derided as both politically irrelevant and a sign of the End Times.
The warped logic of the Chicken Coup
The arguments that Corbyn and the movement erupting around him constitute nothing of political relevance are as defunct as they are bizarre. They seem to rest on the idea that Owen Smith is a better leader because he is less popular. With a straight face, these commentators argue that a surging party membership of around 600,000, rallies across the country with crowds in their thousands, and mass engagement on social media – are somehow a bad thing. There is apparently zero room to argue: 'wait a minute, is this not something that we can grow and nurture into an unstoppable political force?' At the same time, they argue that a virtually unknown MP with no popular support outside the Labour coup will somehow galvanise the number of votes and seats required in the next general election. A man so electable, he can't beat the 'unelectable' Corbyn.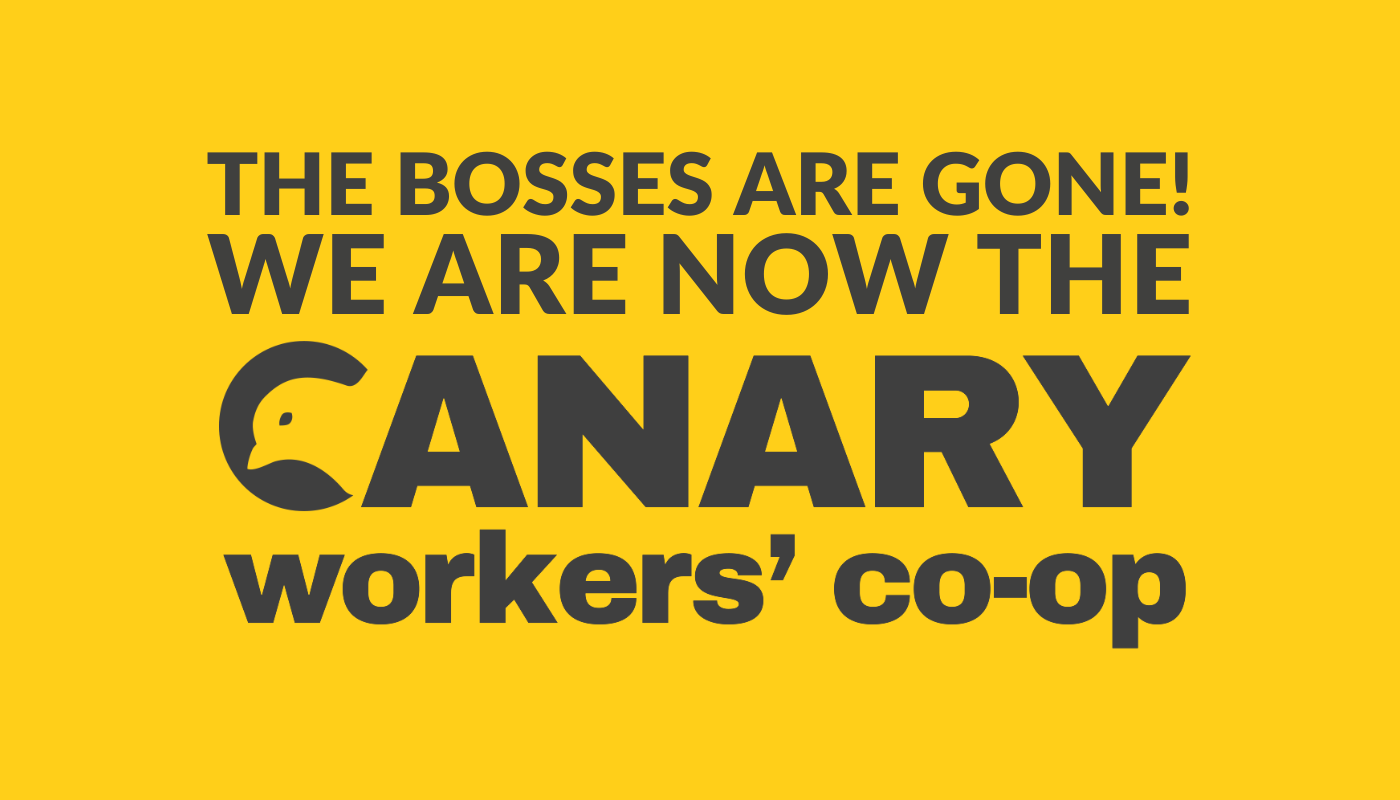 There is also repeated reference to 'the public' feeling differently to Corbyn supporters. Corbyn supporters are members of the public – and with a membership now in the region of over half a million – that's not only a massive financial force, it is an army of influencers willing to convince their friends, family and colleagues to vote, too. Again, overlooked.
This should be great news for the Labour Party and those commentators who claim to seek an anti-austerity prime minister in Downing Street. But the party elites have instead attacked this movement in far stronger terms than they have the Conservative government which is busy asset-stripping the country.
The near-apocalyptic anti-Corbyn prophecies spewing from the commentariat and its political representatives through these weeks have been quite something.
Read on...
The propaganda machine
There have been multiple reputable studies from credible researchers and institutions which state categorically that mainstream media sources served as the propaganda arm of this coup throughout.
First came Angela Eagle.
Eagle's short-lived Labour leadership campaign was blighted by false accusations of bigotry against Labour supporters who didn't want to vote for her (or Owen Smith) as leader.
First, she claimed Corbyn supporters had thrown a brick through the window of her constituency office. It was later revealed that a) it wasn't her office that had been vandalised, and b) there was no evidence whatsoever about the perpetrator or their motive.
Eagle also failed to correct claims by Tessa Jowell that she'd received homophobic abuse from Corbyn supporters at a meeting of her Constituency Labour Party. It was later revealed that Eagle hadn't even attended the meeting, and two of the members she'd made allegations against were well-known, active LGBT advocates – indeed, one was attending the wedding of her own LGBT daughter the following morning.
Eagle also claimed to have had to cancel an event on the advice of the police, due to receiving threats of violence which she once again attributed to Corbyn supporters. But the hotel hosting the event confirmed that it had cancelled the event over a technicality, and that it had received no threats.
Within days it was clear her campaign was sunk, and off she trotted to the sidelines once more. Yet, despite all this, The Guardian still grants Eagle a platform to continue a smear campaign which has been found, time and again, to be entirely baseless.
The Smith campaign and its supporters have continued to regurgitate these allegations, knowing full well they are untrue, ever since – and commentators have backed them all the way. In fact, they have declared war on the handful of media outlets and commentators who have attempted anything like a fair hearing on the matter.
The Canary and its contributors have been consistently attacked for holding a non-neoliberal position, and the same treatment has been handed out to Novara Media and its co-founder Aaron Bastani. We won't do a live action replay of the extent of this undignified behaviour here, but individual journalists, as well as outlets, have been suffering ceaseless abuse by virtually the entire commentariat. No allegation is too hyperbolic or factually inaccurate to be repeated perpetually.
Those on the receiving end have handled this abuse with dignity and fortitude, and not one of them flounced off social media claiming hurt feelings (unlike certain members of the commentariat). They stuck the course and continued to report. That's what journalists do. Sadly, the commentariat is not staffed by journalists. It is instead populated by vainglorious commentators and pseudo-celebrities who have long forgotten (or never knew) what it's like to write from a place of passion and principle. In fact, they appear to find it repellent.
And now, they have lost. They've lost against a cluster of media outlets and class of people over whom they (misguidedly) feel superior. That's got to hurt. They laid down every depth charge, and fired off every dirty trick in the playbook – and they were defeated.
The way forward
The way forward is reconciliation or obliteration.
Those behind this coup can choose to turn this into a war of attrition. They can hang on, hold a leadership election they know they will lose, and fulfill on their promise to hold a coup every year until or unless they get their way.
They could do that. And the result would tie Corbyn and his team up, prevent his team making progress on their 10 policy promises, and all but guarantee that Conservative policies and election victories continue unabated.
They can walk their way to deselection.
Or they could do something truly radical.
They could dust themselves off, smell that the winds of political change are blowing, and direct their considerable platforms to supporting the anti-austerity, pro-democracy policies of their party and leader. They could, in short, act like grown-ups.
These are MPs and commentators who were able to reconcile with a Labour leadership which took the nation to war on a false pretext. There were no mass resignations of Labour MPs then. In fact, I recall appealing to several MPs at the time to put up a more robust opposition – and being told they had swallowed their feelings for the sake of party unity. They told us: this is what grown-up politics looks like sometimes.
So how about swallowing the bitter bile of defeat now and rallying behind a leader who is creating a movement? It's a long road ahead, and while this infighting continues, austerity bites all the harder.
What this would mean is that those of us who have been on the receiving end of everything this coup has thrown must be willing to act like grown-ups too. We would need to shake hands – be open to the possibility that these people are not evil but just sorely misguided. We would need to be gracious in victory. If all parties can move forward in good faith, there is a movement behind Corbyn's leadership that the party should be leveraging and expanding. If the Conservatives can unify behind Theresa May, despite the tectonic fault lines through their party, Labour can unify behind Corbyn. It will take time, and serious engagement in reconciliation. But given the calamity of recent weeks in politics, it would be foolish to say this was an impossible task.
Then maybe, just maybe, the Labour Party stands a chance of delivering this:
Featured Image via YouTube
We know everyone is suffering under the Tories - but the Canary is a vital weapon in our fight back, and we need your support
The Canary Workers' Co-op knows life is hard. The Tories are waging a class war against us we're all having to fight. But like trade unions and community organising, truly independent working-class media is a vital weapon in our armoury.
The Canary doesn't have the budget of the corporate media. In fact, our income is over 1,000 times less than the Guardian's. What we do have is a radical agenda that disrupts power and amplifies marginalised communities. But we can only do this with our readers' support.
So please, help us continue to spread messages of resistance and hope. Even the smallest donation would mean the world to us.
Support us