An interview with Ken Loach: I, Daniel Blake, our future and 'Tories saying stupid things'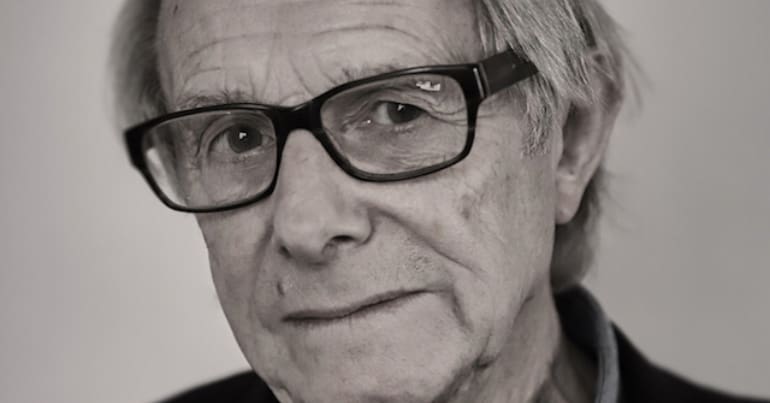 Support us and go ad-free
Award-winning director Ken Loach has been making films since 1964. On Saturday 5 January, his celebrated film I, Daniel Blake screened on BBC Two. It provoked a strong public reaction with audiences recognising that the issues raised in the film are still as poignant – if not more so – than when it was first screened in 2016. Ken Loach spoke to The Canary about the film, its response and his thoughts about UK politics and our future.
"Tories… saying stupid things"
Loach explains that "you never know quite what to expect" when a film is broadcast. But he also says that "the response was stronger than we anticipated, really" and continued:
In retrospect, you think: well, maybe that isn't so surprising. The demand for foodbanks has risen, as we know. And people are as outraged by it as ever; it's just that they tend not to be heard. We know that the failings are as shocking as ever, so maybe it's not surprising.
And it's clear that Loach very much makes films about and for the people. Since Cathy Come Home in 1967, and Kes (1969), Loach established himself as "Britain's foremost political filmmaker". In I, Daniel Blake, he gives a powerful voice to the millions of people affected by nine years of Conservative-led austerity. Yet what did surprise Loach after the broadcast was "Tories poking their heads above the parapet saying stupid things". As far as he's concerned, they just revealed, "either the depths of their ignorance or the depths of their callousness". He thinks it's probably "a mix of the two".
"There's no one so misnamed as Cleverly"
He's referring to responses from people like deputy chair of the Conservative Party, James Cleverly who criticised the accuracy of the film, claiming it didn't match experience. But as Loach says, Cleverly is:
just symptomatic – there's no one so misnamed as Cleverly. 'Clever' isn't the word that comes to mind when you read what he says.
Speaking about "Tories", Loach feels that "some of them don't know and they don't care that they don't know". And he explains that while "we shouldn't accept it," it's important that "we should know that's who they are". After the film broadcast, Andrew Marr asked Theresa May if she'd seen it. As far as Loach is concerned it doesn't matter "if she doesn't want to see it".
Read on...
Support us and go ad-free
And when he explains why, it makes absolute sense because he knows that it "would be a challenge to name one thing in the film that is exaggerated, or not true, or not typical of what the DWP does". And for Loach, the Conservatives are the "knowing architects" of a system that's destroying lives. For him, change needs to come from a deeper, more radical place than Conservative MPs watching the film and giving empty platitudes in response.
"Architect of the disaster"
In 2016, right-wing responses to I, Daniel Blake were no different than in 2019. Loach said that in 2016, the Today programme asked him to put on a special screening of the film for Iain Duncan Smith, former head of the DWP. Loach said "No. Let him go to the cinema like everyone else!" Because as he explains:

I don't care whether he sees it or not. It won't make any difference to him, he's the architect of the disaster, his ears are deaf. He doesn't need us to tell him what's going on. He knows what's going on. It's as though  they have to be told. But of course they know what's happening, and that's a mark of their callousness.
Loach knows that austerity isn't "random policy". He continues:
It's central to the Tory policy of the free market. The free market means that employers must maximise their profit – or they go under. Therefore, they've got to cut labour costs. How do they do that? By using new technology, putting people out of work, by withdrawing their labour rights, by making them casualised in one way or another – whether it's zero-hours or so-called self-employed. So they have to increase the rate of exploitation.
This exploitation, he asserts, is "inherent in the system". And as a result, "the people who're going to suffer are those in the most vulnerable jobs". "The Tories", he insists, force people into exploitative jobs, "because the alternative is so much worse".
One of the things when they say 'making work pay' is that workers will be driven to the most exploited work. Because the alternative is so much worse. It used to be the workhouse. Now it's starvation and the DWP. 
"The only way to change"
Loach is unequivocal that things don't have to be this way. For him, "there's no way other than politics really. It is politics". And he's referring to a lifelong commitment to socialism. He first joined the Labour Party "in the early 60s". He "left under Blair" but "came back" when Jeremy Corbyn was elected as party leader: 
For a long time, I thought the Labour Party would never change. It only changed because the right was so arrogant that it thought there was a left-wing candidate that no one would vote for.
And looking to the future, he passionately believes that for things to change, people need to support Corbyn and get involved in politics at a local level:
The way to change is the hard graft of evening meetings. You need to go to the meetings. It means being there at the beginning, staying there until the critical votes are taken. It's about changing the MPs, changing the councillors, fighting for the programme, fighting that it isn't watered down.
We've got, "this bunch of MPs," he says, who "just stymy everything". Equally important to Loach is full union support for a Corbyn-led manifesto and "backing him wholeheartedly". Loach knows that we've got "a chance in a century" because "there's never been the potential of leadership like Jeremy and John McDonnell".
Even Clement Attlee was a right winger: he sent troops in to break strikes. So even the PM who was there when the welfare state was established was on the right. It's the first chance in the whole history of the party that there's this possibility and if we don't seize it, we'll be lost.
"The nuts and bolts"
For Loach, so many issues addressed in I, Daniel Blake and, indeed, much of his life's work, can be resolved through a truly socialist government. As he says:
With the NHS we will get to kick out all the private sub-contractors. We will renationalise. We'll renationalise buses and so on. And we will invest, with government funding, in the regions that have been neglected. There will be publicly owned industries. There won't be just subsidy for private industry that will get us back to the zero-hours contracts.



These, he insists, are "nuts and bolts issues"; they're "the small print that we've got to fight for". Because "if we don't do it," he states, "we'll lose".
"Understand the scale of the enemy we're up against"
Loach does think, however, that the closer Corbyn gets to power, the worse the attacks and smears will get. And that international attacks are highly likely, "because it will mean an attack on international capital". He continues:
If we're really going to kick out the privateers from the health service, they're international companies. So they'll be after him on an international scale: the IMF, the World Bank, the leaders of the EU, never mind the Americans. You think what they did to [Salvador] Allende, for example, in Chile. Wherever there's a substantial attack on capital, then they will fight back, of course, they will.
To respond, he says, "we've got to get really sophisticated in how we defend the programme". For Loach, the key to this is "political education". And part of this includes an awareness of what he sees as inherent bias in our mainstream media. As he says, it's vital we:
understand the scale of the enemy we're up against. They don't play by the rules. Whatever dirty tricks they can get up to they will. And that includes the BBC, the right-wing outlets and newspapers like the Guardian. So it's a massive task. I think sometimes we underestimate it. 
Media bias "is just extraordinary"
Speaking about Philip Alston's UN investigation into the impact of UK austerity and poverty, Loach is highly critical of the Guardian. "In fairness," he explains, "it did headline the report when it came out". He continues:
and they'll wring their hands over what's happened. But when it comes to supporting the real chance of change, of course, they back off.
Loach says the bias of BBC shows like Newsnight and BBC Radio 4's Today programme "is just extraordinary". On 9 January, Loach heard Labour MP Barry Gardiner on the Today show. He says Gardiner made "a very good point… about the need for a general election".
That is the constitutional next step that we would all expect when the government can't get its programme through. When the government keeps being defeated, the government then falls and you have a general election. You would expect that point to be put to the other side.
But Loach says, "half an hour later," Gardiner's point simply wasn't included in the debate with "a Tory and someone from the People's Vote". He explains why this is so significant:
So… you were only left with their agenda, which was either: the government carries on, or there's a referendum. But an election wasn't part of their discussion. So it became a little cul-de-sac… It was heard, and then it was ignored.
Loach calls this a "sophisticated" method to exclude left-wing debate from the "ongoing discussion" of most mainstream outlets:
It's a technique of saying 'well, we don't stop it from… being said'. Yes, but you didn't incorporate it into the to-and-fro of the debate, so, therefore, it will be discounted.
"That's why things like The Canary are becoming so important"
Loach has witnessed this level of exclusion for years. At the premiere of I, Daniel Blake, for example, he says "all the press were invited, BBC, the Guardian and everybody". But the "next day there was not a word about it anywhere. Not a word". "Except", he continues, "in the Sun".
They had one story on page two or something. In the foyer, we had a big poster, and everyone who came signed it. When Jeremy arrived there was [only] a bit of space at the bottom, so he knelt down and wrote his name. And so the Sun said 'he'll kneel for the film but he won't kneel for the Queen'. That was their story, with a picture of him on his knees. And that was it. 
That's how they treat him. I think that was about treating him with contempt. As they do as often as they can and whenever possible.
Redressing this balance, Loach says, is "why things like The Canary are becoming so important"
"Their system is collapsing"
Loach does have faith because he believes the neoliberal capitalist "system is collapsing".
Their system does not work. It's unsustainable. It's also unsustainable for the planet because it's based on continuing growth and we can't keep growing; the resources aren't there. So at some point we have to aim for a sustainable economic model. And capitalism can't do that because it's based on competition. Competition means you've got to outgrow the competition. So a sustainable model has got to be a socialist model.
Yet he's also clear that time's running out. The big question for Loach is, "whether we manage to take power before they destroy us". In some ways he sees this as "quite apocalyptic".
I wish it wasn't. But I mean before, when Marx was writing, there was a sense of, 'well, if we don't win this battle, we'll win the next one, and if not then we'll win the next'. But now, well, the game's up.
"You have to stay grounded don't you."
Loach is currently working on "quite a modest little film". With breathtaking humility, he's not sure "whether it will be any good or not". This film, he says, is:
about work, and how work has changed and the consequences of work; the new kind of work destroying people's lives. It's just about a family really.
Yet that's the beauty of all Loach's work – he presents the lives of ordinary people in an extraordinary way. Although he says that the research for I, Daniel Blake was "heartbreaking", he's shown us the incredible power of portraying these ordinary lives with such brilliance. When he's not producing groundbreaking social drama, Loach follows his local football team, Bath FC. "I hope we get a promotion," he says, and continues:
You have to stay grounded, don't you. Standing on the cold terraces on a Tuesday night is a good way of being back to earth. 
Featured image via Paul Crowther with permission from Sixteen Films
Support us and go ad-free
We know everyone is suffering under the Tories - but the Canary is a vital weapon in our fight back, and we need your support
The Canary Workers' Co-op knows life is hard. The Tories are waging a class war against us we're all having to fight. But like trade unions and community organising, truly independent working-class media is a vital weapon in our armoury.
The Canary doesn't have the budget of the corporate media. In fact, our income is over 1,000 times less than the Guardian's. What we do have is a radical agenda that disrupts power and amplifies marginalised communities. But we can only do this with our readers' support.
So please, help us continue to spread messages of resistance and hope. Even the smallest donation would mean the world to us.
Support us