One tweet shows the terrifying priorities of the corporate media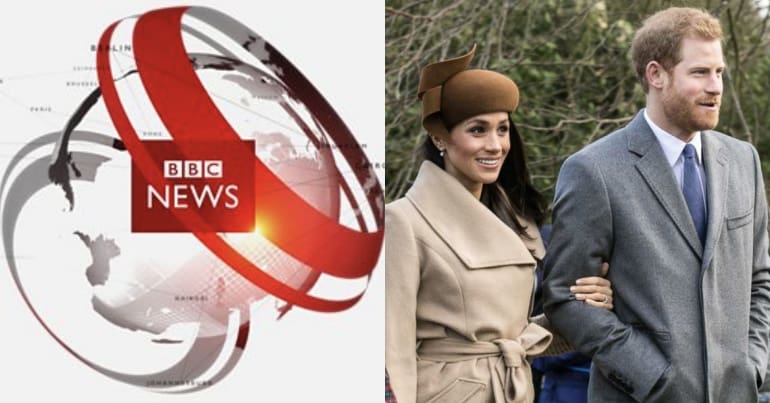 On 6 May, Meghan Markle gave birth to a baby. This news swamped the corporate media. On the same day, another vitally important story broke, one that affects us all. But the corporate media buried it amid royal baby hysteria.
"1 royal baby 2 royal baby…"
The other news that broke on 6 May was a landmark report from the UN Intergovernmental Science-Policy Platform on Biodiversity and Ecosystem Services (IPBES). This states that:
Nature is declining globally at rates unprecedented in human history – and the rate of species extinctions is accelerating, with grave impacts on people around the world now likely.
But anyone reading or watching the corporate news may well have missed this. BBC News, in particular, buried the news under six royal baby stories.
Channel 4's Alex Thompson summed it up in one tweet:
BBC website today running order: 1 royal baby 2 royal baby 3 royal baby 4 royal baby 5 royal baby 6 royal baby 7 humans "threaten 1 million species with extinction"…

— alex thomson (@alextomo) May 6, 2019
"A direct threat to human well-being"
The IPBES report was released following a five-day UN conference to discuss global biodiversity loss. As The Canary has reported, biodiversity is the total range of all living things and the interconnected relationships they have. IPBES chair Robert Watson said the threat of biodiversity loss to humans is "at least as much as… climate change". According to the report:
1 million animal and plant species are now threatened with extinction, many within decades, more than ever before in human history.
Prof Josef Settele, one of the report's authors, stated:
This loss is a direct result of human activity and constitutes a direct threat to human well-being in all regions of the world.
Greenpeace's New Zealand executive director Dr Russel Norman said: "We knew it was going to be bad, but not this bad". He continued:
It poses an existential threat because, as ever, what we inflict upon nature, we inflict upon ourselves.
As Norman also noted, this report highlights that the biodiversity crisis puts "all of humanity at risk unless we take action immediately". So it makes sense that this news should dominate headlines.
But no.
Media Lens described the BBC homepage as "completely and utterly insane":
The 'pathology of normalcy' captured in a single screenshot. Completely and utterly insane. https://t.co/2gmb7HumaO

— Media Lens (@medialens) May 6, 2019
"We stand no chance"
The following day, the IPBES report only featured on two front pages in the UK press. Royal baby news dominated all the others:
how it looks…. pic.twitter.com/tJdttQ834f

— Leo Hickman (@LeoHickman) May 7, 2019
After analysing UK newspaper coverage, writer George Monbiot concluded that the corporate media poses a bigger "environmental threat" than oil:
If you asked me: "which industry presents the greatest environmental threat, oil or media?", I would say "the media". Every day it misdirects us. Every day it tells us that issues of mind-numbing irrelevance are more important than the collapse of our life support systems.

— GeorgeMonbiot (@GeorgeMonbiot) May 7, 2019
As sixteen-year-old Greta Thunberg noted, "we stand no chance" unless the media steps up and 'takes responsibility':
A new UN report concludes that 1mn spices risk extinction because of human activity. And that the destruction of nature threatens humanity.
And yet, this is not top news. As long as it continues like this, as long as the media fails to take responsibility, we stand no chance.

— Greta Thunberg (@GretaThunberg) May 7, 2019
No one wishes Harry, Meghan, or their new baby any harm. But if our corporate media doesn't change, there's quite literally no future for their son, or for any of us.
Featured images via BBC News and Wikimedia – Mark Jones
Since you're here ...
We know you don't need a lecture. You wouldn't be here if you didn't care.
Now, more than ever, we need your help to challenge the rightwing press and hold power to account. Please help us survive and thrive.
Support