Irish government accused of being a 'puppet' of big oil and gas as it 'sabotages' Climate Emergency bill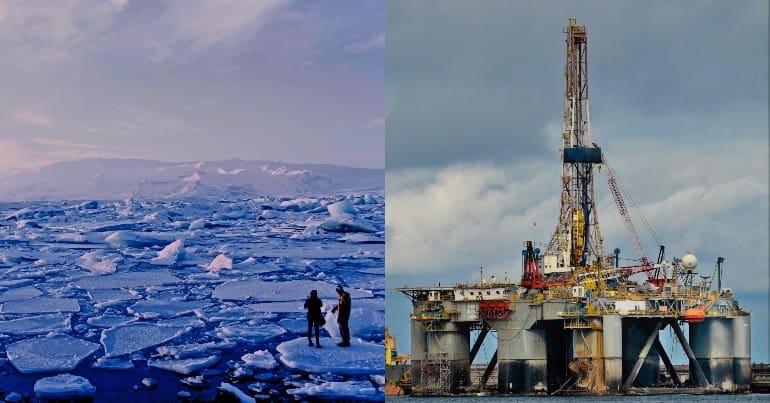 People have protested outside the Irish parliament, demanding that the government stops blocking a bill which would ban new fossil-fuel exploitation. As a result of its stance, some have accused its members of being "puppets" of big oil and gas and intentionally 'sabotaging' the bill.
Killing the bill
The Fine Gael government is currently blocking the bill, which already passed two stages in the Irish parliament, via a somewhat obscure piece of Irish law. As a result, one of its sponsors has said the current government needs to go:
Greenwave? climate action? Govt just tried to kill the Climate Emergency Measures bill with more trickery; if we are to stop catastrophic climate change we need rid of this Govt and a mass movement to force real action, protest at Dail at 1pm on Thursday to save the bill pic.twitter.com/9nSNYLvUmM

— Brid Smith TD (@bridsmithTD) May 28, 2019
Because of this there have already been protests outside the Irish parliament to highlight the issue, including supporters of People Before Profit (PBP). Members of the party are among the bill's sponsors.
PBP's Richard Boyd Barrett accused the government of "trying to overturn the democratic decision" of the Irish parliament. He also pointed out that, even though the parliament voted twice in its favour, Fine Gael is still blocking it. Barrett said the government is using "procedural trickery" to stop the bill from progressing. As a result, he described the government's actions as "outrageous":
Our TD @RBoydBarrett explains why dozens protested at Dail today to defend @bridsmithTD #ClimateEmergency bill which FG are undemoratically blocking. Join the protest to save the bill 1pm June 11th Dáil. #bloom2019 #ClimateStrike pic.twitter.com/Hy5zwu94wE

— People Before Profit (@pb4p) May 30, 2019
Killing the environment
Barrett also went on to explain the government's hypocrisy in blocking the bill. He pointed out that Irish prime minister Leo Varadkar recently:
was talking about the government taking climate action seriously, that he was going to accelerate government policy on this. Then, two days later, he tries to sabotage a bill that is attempting to process a major demand of the global climate movement.
Instead of keeping his word, Barrett revealed that Varadkar's government had also "issued new licences to the gas and oil industry".
And because of this, he insisted:
Fine Gael are just puppets for the gas and oil industry. But we need to get out on the streets now to force this bill back through the Dáil [Irish parliament].
The PBP has organised another protest outside Irish parliament for 11 June.
Environmental considerations
The bill has been introduced in order "to ensure regard is had to national and global environmental considerations". Part of this involves taking into account the level of CO2 in the atmosphere when considering granting licences for fossil-fuel exploration. It calls for the government to stop granting licences when CO2 is over 350 ppm in the atmosphere. Since current levels are around 415 ppm, it effectively calls for a ban on new fossil-fuel exploitation.
But the government has recently given a licence to a Chinese company and Exxon to begin drilling for oil. And considering this, it doesn't seem like the government cares all that much about climate breakdown.
Featured image via Wikimedia Commons – Roxanne Desgagnés/ Wikimedia Commons – juan.aguere
Since you're here ...
We know you don't need a lecture. You wouldn't be here if you didn't care.
Now, more than ever, we need your help to challenge the rightwing press and hold power to account. Please help us survive and thrive.
Support