While women protest around the world, it's tragic that we still have to shout loudly that trans women are women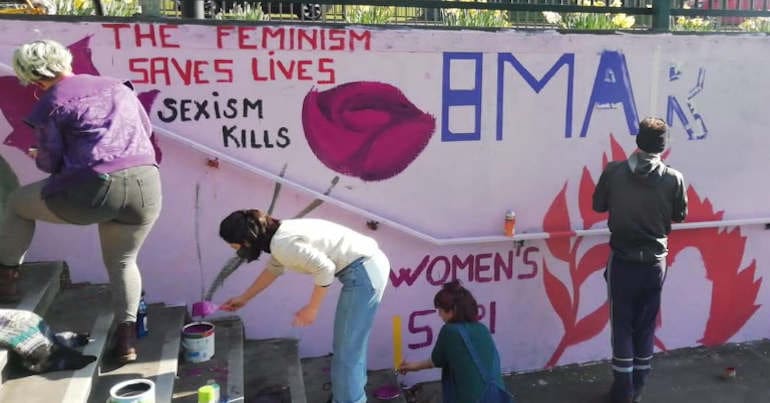 On International Women's Day, women around the world have taken part in mass strikes, or have joined protests, while sending solidarity to all women who aren't able to strike, or whose jobs are too precarious to take time off.
In India, thousands of women farmers protested against neo-liberal farm bills and the Modi government, while in El Salvador women marched against femicide. In Rome, women demonstrated for income, rights and dignity, while sending solidarity to teachers and all the women who weren't able to join them.
In the UK, the Women's Strike Assembly organised memorials in six cities, while women participated in a digital memorial online, to "mourn the hundreds of thousands who we have lost unnecessarily, and the increased violence we are facing at work and at home". The assembly states that the women's strike is:
about refusing all the work that women do – whether paid work in offices and factories, or unpaid domestic work in homes, communities and bedrooms.
They say:
The Women's Strike is a strike for solidarity between women – women of colour, indigenous, working class, disabled, migrant, Muslim, lesbian, queer and trans women…

The Women's Strike is about realising the power we already hold – activating and nourishing resistance. It bursts into the centre of politics. It produces collective solutions to our individual experiences. It breaks the age-old story of female weakness.
However, women in the UK recognise that not everyone can join them in striking and said:
With the increased precarity of and dependency on the paid and unpaid labour that we do, and many people unable to leave their homes, we know it's not possible for everyone to strike or join our local memorials.
They urged women to:
Call in sick, take paid leave from work, or log off during lunch (and tell your colleagues why)
and said:
If you have a partner, or family member that usually doesn't do the housework or care work, ask them to take over for the day.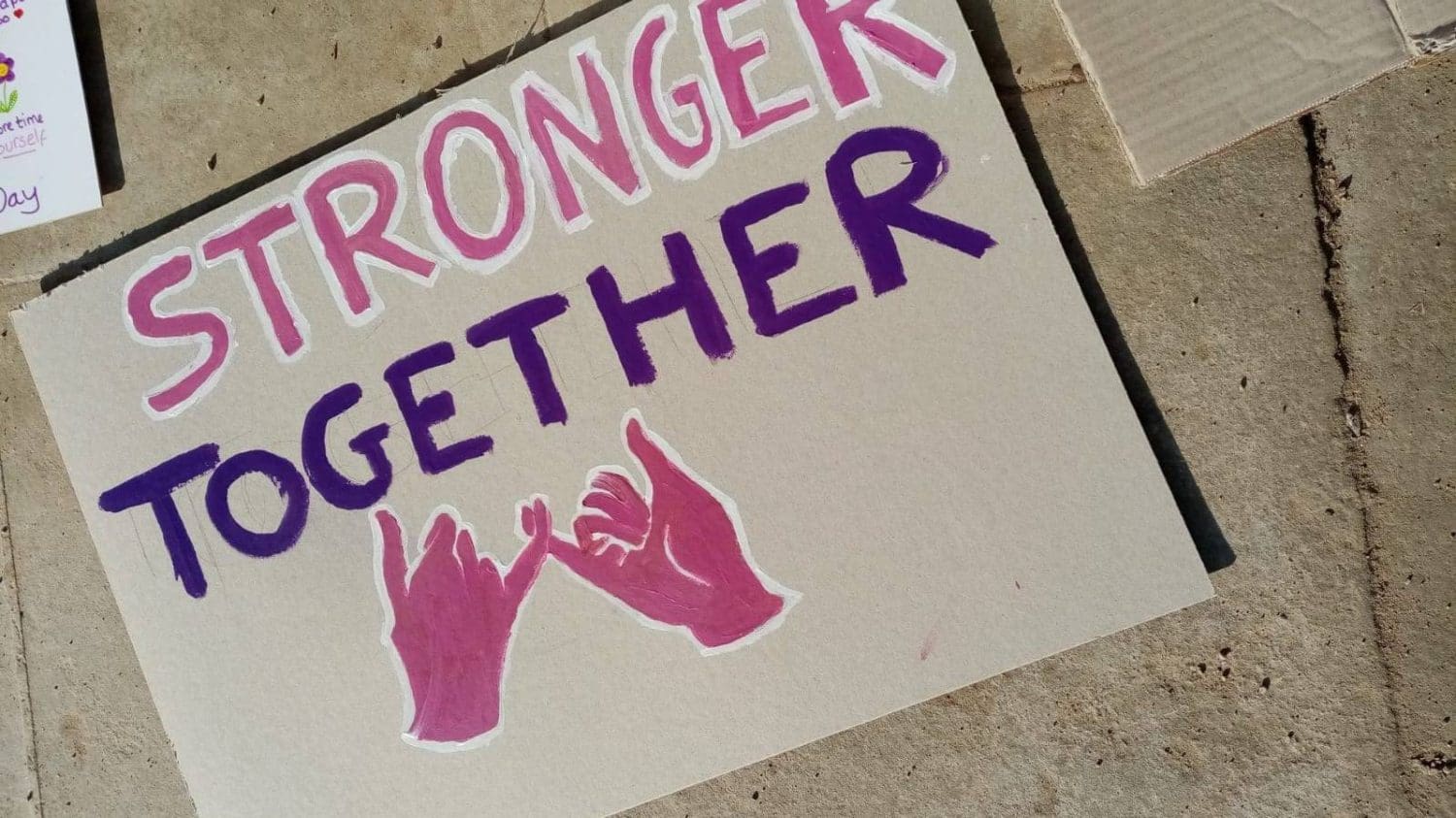 Trans women are women
Tragically, trans-exclusionary women have used International Women's Day as an excuse to spam social media with hateful posts about trans women. But people around the world continue to shout loud and clear that trans women are women:
The trans-exclusionary hate messages are rolling in!

So we just want to re-iterate what the Women's Strike is about:

THERE IS NO LIBERATION WITHOUT TRANS LIBERATION ⚡️🌎💞

We stand with all people who experience gender-based oppression, now and always. Thanks & bye 👋 pic.twitter.com/3nr3LyLlBV

— Women's Strike Assembly (@Women_Strike) March 8, 2021
#HappyInternationalWomensDay to all of you amazing lassies, and especially to trans woman who will likely experience the message of today weaponised against you – my admiration and love goes out to all of you today 🌈 ♥️ #transwomenarewomen pic.twitter.com/hYISh1YKqo

— Emily Ashton (@emily__ashton) March 8, 2021
Happy #InternationalWomensDay, especially to the wonderful trans women who face not only sexism and the patriarchy every day, but abuse and criticism for simply living their lives. Solidarity always #IWD21 #TransWomenAreWomen

— Emma Kelly (@TooManyEmmas) March 8, 2021
With coronavirus cases still high around the world, 2021 was never going to be the year that saw millions of women taking to the streets. But we have, at least, made ourselves very heard.
Featured images via Bristol Women's Strike Assembly (with permission)
Fund our Investigations Unit
You can help us investigate corruption, expose injustice and uncover the truth.
As one of the only independent investigations units in the country, we work for you – but we need your help to keep going. We need to raise £10,000 to continue our groundbreaking investigations. Can you chip in?
Fund us