Now Theresa May's abysmal two-year experiment is over, she must resign immediately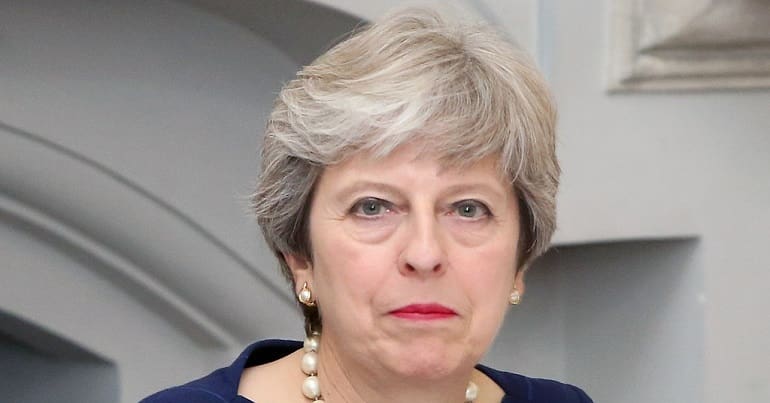 On 15 January, prime minister Theresa May lost the vote on her Brexit deal by 432 to 202. That's the biggest government defeat in history.
A section of the UK public decided to make May prime minister again in 2017 on her own explicit aim to deliver Brexit. Now that her costly two-year experiment is over, she must resign immediately.
Stand down
Having taken executive control over the negotiations, May is the only one who can truly take responsibility for the current situation. Her disastrous Brexit plan, meanwhile, has sidelined matters of life or death for over 30 months (such as the looming climate catastrophe and devastating austerity).
Since the 2017 election, May has clocked up 30 ministerial resignations from her government – including two Brexit secretaries. And that's without even commanding a majority in parliament. She also reinstated Charlie Elphicke as a Conservative MP before a vote that could've toppled her, despite Elphicke being under investigation for sex offences. To survive another crucial vote, May's government "cheated", ignoring the vote of an MP absent on maternity leave.
A historic disgrace
By anyone's measure, the way May's premiership has tried to override parliament has been another historic disgrace. She tried to invoke Article 50 – the process for leaving the EU – without a parliamentary vote or a plan. Later, in November 2017, the Conservative-led government attempted to hide flagship Brexit impact assessments from parliament – until former Brexit secretary David Davis admitted they didn't even exist. Fast forward to 4 December 2018, and MPs found Theresa May's administration in contempt of parliament in a historic first. Then, the government simply cancelled the parliamentary vote on May's Brexit deal just 12 minutes after Downing Street said it would go ahead, and after parliament had spent days debating the proposal. Now, despite wasting another month pushing the vote back, MPs have voted down May's Brexit plan anyway by the biggest margin ever.
It's difficult to find a notable achievement of May's premiership. She also presided over the Windrush scandal, deporting people from the Caribbean who helped rebuild Britain after World War II. One victim of May's scandal was blocked from returning to the UK for 13 years with no apology, while others have been denied fundamental rights. In late 2017, the government's sexual harassment scandal resulted in five Tory sex scandals emerging in under 48 hours and the resignation of former first secretary of state Damian Green.
If the mainstream media wasn't essentially complicit, May would have been forced to resign already. Now, she has lost the vote on the self-declared purpose of her premiership – getting through a Brexit deal. There shouldn't need to be a confidence vote: May should resign immediately.
Featured image via Annika Haas/ WikiCommons
Get involved
Sign this petition if you have no confidence in Theresa May and want a general election now.
Since you're here ...
We know you don't need a lecture. You wouldn't be here if you didn't care.
Now, more than ever, we need your help to challenge the rightwing press and hold power to account. Please help us survive and thrive.
Support