Here's what Chilcot isn't telling you about US-UK complicity in war crimes in Iraq [VIDEO]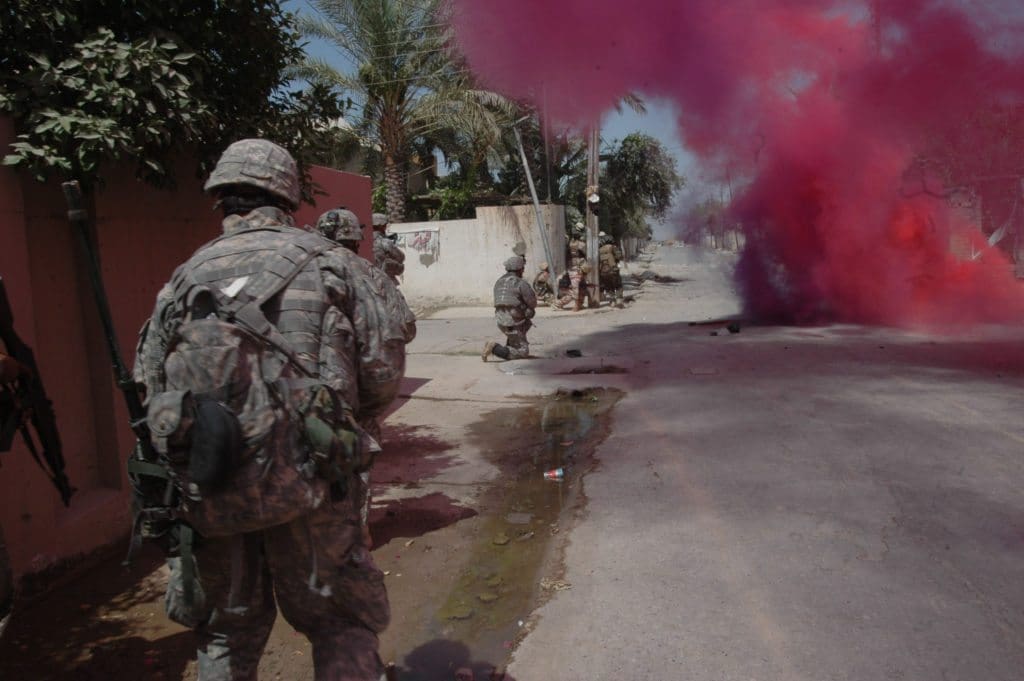 Support us and go ad-free
(The above video provides the wider context on how the second Iraq War was created, not because of WMD, but because it was considered necessary to meet US and British strategic and commercial interests.)
Part 3: 'The Other Chilcot
America does not win wars, but orchestrates conflicts when the resulting chaos is of strategic advantage. Every war it has fought since World War 2 has either resulted in failure or stalemate. These are the wars everyone knows about: Vietnam, Korea, Iraq, Afghanistan.
In between and woven through these wars are 'black ops': clandestine operations organised to ensure that minimum US lives are lost in return for thousands of 'enemy' civilian casualties. In effect, this is the US version of a 'strategy of tension'. It is terrorism on a massive scale, sanctioned by the US state. It is terrorism by demand, calculated, obscene, amoral.
Black ops were major part of the 2003 invasion of Iraq, but you wouldn't know that from the Chilcot report.
Several investigations have exposed the continuum connecting the US-backed death squads and black ops in Central and South America with the death squads and torture centres of the second Iraq War. They not only pursue the same methods, but even use similar personnel and suffer from the same contempt for international and humanitarian law.
Read on...
Support us and go ad-free
Research on this has been collated from a number of sources (e.g. Chelsea Manning via Wikileaks, Peter Maas, Max Fuller and The Guardian – see end for links).
First, we look at the supervisory role of John Negroponte in both South American black ops and the establishment of similar operations in Iraq. We then look at other key players connected to both these sets of operations, before we examine how the US and Britain secretly cooperated in overseeing Iraqi torture centres.
The Negroponte link
In 1981, John Negroponte was appointed US Ambassador to Honduras, where he took charge of America's covert wars against the democratically-elected Sandinista government in Nicaragua and the FMLN rebels in El Salvador.
Negroponte played a key role in US aid to the Contra death squads in Nicaragua and in shoring up the brutal military dictatorship of General Gustavo Alvarez Martanez in Honduras. Hundreds of Hondurans were kidnapped, tortured and killed by Battalion 316, a secret army intelligence unit trained and supported by the Central Intelligence Agency.
Negroponte supervised the creation of the El Aguacate air base, where the US trained Nicaraguan Contras and which was used as a secret detention and torture centre. In August 2001, excavations at the base discovered 185 corpses, including two Americans thought to have been killed and buried at the site.
Records also show that a special intelligence unit of the Honduran armed forces, Battalion 3-16 – trained by the CIA and Argentine military – kidnapped, tortured and killed hundreds of people, including US missionaries.
In May 1982, a nun, Sister Laetitia Bordes, who had worked for ten years in El Salvador, went on a fact-finding delegation to Honduras. She was investigating the whereabouts of thirty Salvadoran nuns and women of faith who fled to Honduras in 1981 after Archbishop Oscar Romero's assassination.
Later it was revealed that a group of Salvadorans, among whom were the women Bordes had been looking for, were captured on 22 April 1981, and savagely tortured by the DNI, the Honduran Secret Police, and then later thrown out of helicopters alive.
Noam Chomsky, who has written extensively on the history of these operations, writes in his book What Uncle Sam Really Wants (1992):
People are not just killed by death squads in El Salvador – they are decapitated and then their heads are placed on pikes and used to dot the landscape. Men are not just disemboweled by the Salvadoran Treasury Police; their severed genitalia are stuffed into their mouths. Salvadoran women are not just raped by the National Guard; their wombs are cut from their bodies and used to cover their faces. It is not enough to kill children; they are dragged over barbed wire until the flesh falls from their bones, while parents are forced to watch.
Negroponte was appointed ambassador to Mexico, where he served from July 1989 to September 1993, largely to assist the war against the Zapatista rebels of Chiapas.
In 2001, George W Bush appointed Negroponte as US Ambassador to the United Nations. In 2004 Negroponte was appointed Ambassador to Iraq, where he helped supervise operations.
Steel, Casteel & Co.
Here are other US officials who played roles in devastating South America, who were then brought in to apply their expertise in Iraq.
James Steele was responsible for selecting and training the small units (or death squads) which inflicted 60% of the casualties caused in the El Salvador 'counterinsurgency' campaign. In the course of that war, 75,000 people died and over a million people became refugees.
In addition to his black ops experience in El Salvador, Steele was also in charge of re-training Panama's security forces following the ousting of President Manuel Noriega.
Steele was in Iraq early in 2003 as an "energy consultant" but with easy access to authorities like Lieutenant General David Petraeus, though he reported directly to Defense Secretary Donald Rumsfeld.
In June 2004, Lt. Gen. Petraeus was appointed the first commander of the Multi-National Security Transition Command Iraq (MNSTC). It was also in June 2004, under his command that Fragmentary Order 244 was issued, instructing US forces, as The Guardian reported, "not to investigate any breach of the laws of armed conflict, such as the abuse of detainees, unless it directly involves members of the coalition. Where the alleged abuse is committed by Iraqi on Iraqi, 'only an initial report will be made … No further investigation will be required unless directed by HQ.'"
Petraeus assigned James Steele to work with Iraqi commandos under the direction of Adnan Thabit, who was both a general and a death-row prisoner under Saddam Hussein. Thabit was the leader of Iraq's counterinsurgency force, the Special Police Commandos (about 5,000 troops).
Steele was the US advisor to the Special Police Commandos, which incorporated the notorious Wolf Brigade, that recruited former military veterans of Saddam Hussein. James Coffman assisted Steele in organising these death squads. Max Fuller, in The Counter-Insurgency War in Iraq, writes:
In Iraq, the Salvador Option may mean returning home to find your entire family seated at table with their own severed heads served to them and a bowl of blood for relish.
The Special Police Commandos was founded on the initiative of then Interior Minister Falah al-Naqib, the son of a former Iraqi Chief of Staff (believed by many to have been a major CIA asset) under the command of his uncle, an ex-Baathist, Sunni military intelligence officer and CIA coup-plotter called Adnan Thabit.
Its recruits are drawn from former members of the special forces and Republican Guard, with mixed ethnic and religious background, while its chain of command was largely Sunni. Most importantly, the Police Commandos were formed under the experienced tutelage and oversight of veteran US counterinsurgency fighters, and from the outset conducted joint-force operations with elite and highly secretive US special-forces units.
Another US veteran of counter-insurgency wars in South America who became known as the 'father of the death squads' in Iraq is Steven Casteel.
Casteel organised the hunt for the cocaine baron Pablo Escobar in Colombia's drugs wars of the 1990s, involving the CIA, DEA, Delta Force and a top-secret military intelligence surveillance unit known as Centra Spike. He also working alongside local counter-insurgency forces in Peru and Bolivia.
The Colombia operation led to the formation of a death squad known as Los Pepes, which was to form the nucleus for Colombia's present paramilitary death-squad umbrella organisation, the AUC, responsible for over 80% of the country's most serious human-rights abuses.
Whilst no official connection was ever admitted, Los Pepes relied on the intelligence data held in the fifth-floor steel vault at the US Embassy in Bogota that served as the operation's nerve centre. Lists of the death squad's victims rapidly came to mirror those of Escobar's associates collated at the embassy headquarters.
Casteel went on to become the senior US advisor to Iraq's Ministry of Interior from October 2003 to July 2005, where he oversaw the training and creation of Iraq's police forces, including many of the notorious covert death squads described above.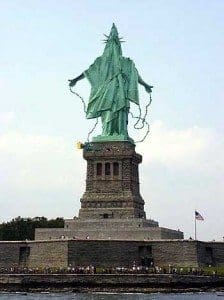 C. Iraq Torture Centres
There were many torture centres in Iraq (see links below for more on this). Here is a summary description of just one of them – Camp Nama, which was overseen by the British military, with input from the US military.
At the Camp Nama torture centre British soldiers would be accompanied by a lone American soldier, who would be the person recorded as having captured the prisoner. This was in order that the British government could side-step a Geneva Convention clause obliging the return of any prisoner transferred to the US once it became apparent they were not being treated in accordance with the convention.
A frequent visitor to Camp Nama torture centre was General Stanley McChrystal, then commander of US Joint Special Operations forces in Iraq.
TF 121 (previously Task Force 20, which as TF20 ran H1, a torture centre in Iraq's western desert) managed Camp Nama.
The British contingent was known as Task Force Black. US Delta Force troops made up Task Force Green and US Army Rangers Task Force Red. One half of Task Force Black comprised SAS and SBS troopers. The other half consisted of the air and ground crews of 7 Squadron and 47 Squadron of the RAF, and 657 Squadron of the Army Air Corps.
Nearby to the camp was the US run torture centre – the JOC. According to an investigation by Human Rights Watch, detainees at the JOC were subject to "beatings, exposure to extreme cold, threats of death, humiliation and various forms of psychological abuse or torture".
There was also an overspill interrogation room cell behind the JOC: a shipping container lined with padding.
While not being interrogated, according to witnesses, prisoners were held in cells the size of large dog kennels..
In April 2004, after US news media published a series of shocking photographs showing the abuse of prisoners at Abu Ghraib, Task Force 121 was renamed Task Force 6-26. Later that summer the secret prison was moved to Balad, a sprawling air base 50 miles north of Baghdad, where it became known as the Temporary Screening Facility (TSF).
According to former members of TF 6-26, after a brief interrogation by the British, the prisoners would be handed over to US forces, who would question them further before either releasing them or arranging them to be flown to Balad.
Neither Steele, Casteel, Coffman, Petreaus, Rumsfeld, Negroponte, McChrystal or any British officer, have been indicted for their involvement in war crimes – let alone the supervision of mass murder – though there is plentiful evidence that would warrant such prosecutions.
Featured image via Wikimedia
Support us and go ad-free
We know everyone is suffering under the Tories - but the Canary is a vital weapon in our fight back, and we need your support
The Canary Workers' Co-op knows life is hard. The Tories are waging a class war against us we're all having to fight. But like trade unions and community organising, truly independent working-class media is a vital weapon in our armoury.
The Canary doesn't have the budget of the corporate media. In fact, our income is over 1,000 times less than the Guardian's. What we do have is a radical agenda that disrupts power and amplifies marginalised communities. But we can only do this with our readers' support.
So please, help us continue to spread messages of resistance and hope. Even the smallest donation would mean the world to us.
Support us