Former BBC chairman just admitted the broadcaster is biased against Jeremy Corbyn's Labour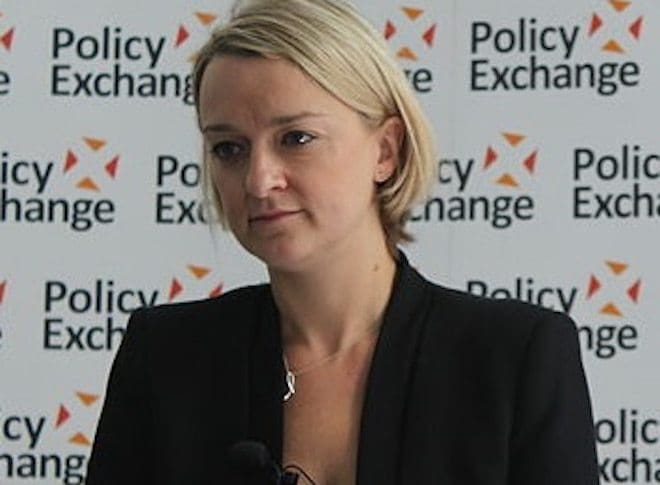 Support us and go ad-free
Sir Michael Lyons, former chair of the BBC, has criticised the BBC for its bias against Jeremy Corbyn and the Labour party.
Lyons, who was chair of the BBC Trust between 2007-2011, explained in a radio interview that he felt political pressure was to blame for the increasing bias:
I don't think I'm alone in feeling that the BBC has sought to hedge its bets of late. There have been some quite extraordinary attacks on the elected leader of the Labour party, quite extraordinary. I can understand why people are worried about whether some of the most senior editorial voices in the BBC have lost their impartiality on this.
He further stated that he was "voicing" the "anxiety that has been expressed publicly by others", and that:
The really big question is, is the BBC safe from interference by this government? Because this process has certainly led to very real suspicions that ministers want to get much closer to the BBC, and that is not in anybody's interests.
The accusations of impartiality at the BBC have recently focussed on Laura Kuenssberg over the bias in her coverage of, amongst other things, the election results, and her attacks on Jeremy Corbyn. However, the legitimate arguments people have been making about the impartiality of her coverage have been overtaken by accusations of sexism and misogyny against those supporting the petition.
But, comments on the petition to sack Laura Kuenssberg, which was taken down because of the accusations, make interesting reading given they are, in the vast majority, very mild mannered, and supportive of the BBC as an institution.
Read on...
Sexism
Firstly, sexism is a massive problem across all sectors and political divisions. From birth women face it on a daily basis, from gendered toys to comments about our appearance, or how we are supposed to behave. Everyday there are stories of sexism, and the media continue to ask professional females about their appearance and outfits. This problem is magnified on social media, where users hide under the guise of anonymity to use offensive language to harass and threaten women regularly, including making death and rape threats.
Writing about the Kuenssberg case in The Guardian, Laura Bates concludes:
Whether sexism rears its head in the political conversations of stuffy and elite male-only club-rooms or in the feverish urgency of social media crusades and online petitions, the result is often the same: built-in methods to tackle systemic gender inequality don't figure highly in the resulting campaigns and movements. You don't have to be deliberately or directly sexist yourself to be part of the problem by attempting to diminish it.
This is entirely correct. There is no room for sexism in any campaign, and it needs to be challenged robustly, each and every time it occurs. Bates reports that social media posts included calling Kuenssberg a "whore", "bitch" and "slag". These comments are not acceptable and need addressing.
However, they are equally not representative of the vast majority of those who've signed the petition and left comments.  Out of 878 comments left by signatories on the petition site, none used the above language. There is some sexist language – she is referred to once as "shrill", twice as a "cow" and twice as a "witch". Another commentator said, "I thought she was Bill O'Reilly in a dress".
These comments are sexist and should be condemned. These terms have no place in political debate, or anywhere else for that matter. This notwithstanding, it has to be noted this is 0.8% of everyone who posted comments on the site, and to withdraw hundreds of legitimate comments and thousands of signatories based on seven comments is extreme, to say the least.
Whilst there were certainly sexist comments on social media regarding Kuenssberg in relation to the petition, and obviously, these must also be condemned and challenged, there appears to have been a deliberate conflation between the comments on the petition and comments on social media. If we took down all the sites which had been linked to sexism in some way on social media then there wouldn't be much of an internet left.
And to be lectured on social media abuse by a politician who made up her own death threats, and a Prime Minister who has not only been sexist in office, but was part of the infamous all-male Bullingdon Club, whose members admitted treating women "like fillies", is not only insulting but stinks of political manipulation.
The BBC
Another deliberate blurring of facts which has occurred in the reporting of this story is that those supporting the petition are opposed to the BBC. David Babbs, from 38 degrees attempted to make this point in his article about why the petition was taken down. He says that 38 degrees is a "broad church", and contrasts the 35,000 people who signed the Kuenssberg petition with the 400,000 people who have signed the "petition standing up for the BBC, calling for its independence and funding to be protected."
However, whether ignorantly or deliberately, Babbs has omitted the fact that, if the petition comments are anything to go by, there is likely to be a large crossover of support between the two petitions. The text of the original petition calls for Kuenssberg to be sacked because:
The impartiality of the BBC is integral to it's existence and is one of the core directives in the BBC charter. As a representative of the BBC, and a high profile one at that, Laura Kuenssberg failed in one of the key tenets of the BBC's Royal Charter.
This is reflected in the comments on the petition which are largely supportive of the BBC. People care about the BBC and want to see its reputation as world leader in impartiality restored.
Cathy B wrote:
This clearly contravened the BBC's impartiality. I am a huge supporter of the BBC, but its impartiality is absolutely integral to its purpose. I didn't vote for Jeremy Corbyn, but I can see that he is shown in a negative light by the BBC pretty much regardless of what the real focus of the story is. I expect better from the BBC.
Shirly T. commented:
Am 76 and a great supporter of public broadcasting especially BBC but am appalled at the current vendetta against a democratically elected leader Jeremy Corbyn and have abandoned BBC news for fairer coverage elsewhere.
Another commentator, Celia H., stated:
The BBC needs to get back to its root principles. Impartiality and balance in each and every item.
Many, such as Rae W., mentioned how fed up they were with the bias of the BBC's political coverage:
I am so sick of the BBC bias on such matters. I pay a licence fee for this stuff, I want a fair Broadcasting Company that is all I ask for, as I told the complaints department this morning.
In fact, throughout the comments, "bias" is mentioned 329 times and impartiality, 157 times. These people want to see a fair and independent BBC. It is entirely consistent to criticise and be concerned about what is happening to the BBC, whilst at the same time wanting to preserve it under its stated principles.
Mild-mannered
The reality is, the majority of the comments on the actual petition are pretty mild-mannered and are written by obviously concerned citizens wanting to protect the BBC. Some, perhaps rightly – no one should be sacked without following any relevant due process – don't want Kuenssberg to lose her job as the result of a petition, but still believe it is a useful vehicle for drawing attention to the issue and showing the strength of feeling.
Graham T. stated:
I'm actually not comfortable about asking for a journalist to be sacked. In any case, the BBC (rightly) won't do it on the basis of a petition. But the Corporation needs to become aware that it's getting the balance of political reporting very wrong, and the rapid increase in the number of signatories will help to achieve this. The BBC may be trying to placate/woo Tories during the Charter Review process, but this bias won't help it as it will never satisfy people like Whittingdale.
Stephen M. commented:
Although I have serious reservations about petitions calling for people to be sacked, Kuenssberg's vendetta against Corbyn, and her parotting of Downing Street press releases, is wholly unacceptable: not just for the BBC, but as a journalist more generally. Nick Robinson wasn't exactly s beacon of impartiality, but Kuenssberg's performances on-air are simply extraordinary (and not in a good way).
Furthermore, this wasn't just a petition of Corbyn supporters. Several signatories, such as David T., stated they were not supporters of the Labour leader:
I've not got much time for Corbyn but I have even less time for the kind of propagandist obfuscation and intellectual dishonesty displayed by Keunssberg.
There is a shocking amount of sexism and online abuse against women on social media and other platforms. It is outrageous that each and every time women are criticised some comments inevitably descend into sexism. This needs dealing with immediately and thoroughly through all spheres of society. However, removing a petition where only 0.8% comments were sexist over associated remarks made on social media does not seem fair on the 99% of people who made reasonable and thoughtful comments.
And, when even a former chair of the BBC accuses the institution of bias, it has to cause concerns. This whole affair stinks of deceitful political manipulation which needs to be investigated and exposed.
Get involved!
You can sign the petition to demand 38 Degrees Media Campaign Manager Adam McNicholas reinstate the petition here.
You can sign the Change.org petition to demand a review into the alleged bias of BBC political editor Laura Kuenssberg here.
Featured image via Wikimedia.
We know everyone is suffering under the Tories - but the Canary is a vital weapon in our fight back, and we need your support
The Canary Workers' Co-op knows life is hard. The Tories are waging a class war against us we're all having to fight. But like trade unions and community organising, truly independent working-class media is a vital weapon in our armoury.
The Canary doesn't have the budget of the corporate media. In fact, our income is over 1,000 times less than the Guardian's. What we do have is a radical agenda that disrupts power and amplifies marginalised communities. But we can only do this with our readers' support.
So please, help us continue to spread messages of resistance and hope. Even the smallest donation would mean the world to us.
Support us