The bias in our mainstream media makes a lot more sense when you see who owns and runs it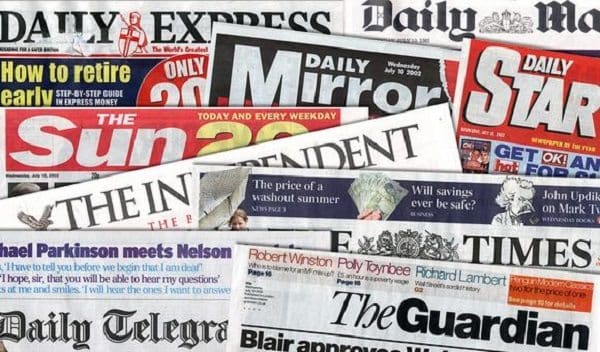 EDITORIAL
In recent weeks, The Canary has reported upon a series of smear campaigns against anti-austerity figures and movements by the media and political establishment. Here we outline how the ownership and leadership of mainstream media organisations enables an unhealthy status quo.
The Media Reform Coalition published a report last year entitled: "Who owns the UK media?" They found that the UK media is dominated by a handful of corporations. Just three corporations own 71% of national newspaper circulation.
This has a serious impact on who gets hired, what stories are covered, and how public opinion is shaped across the UK.
The BBC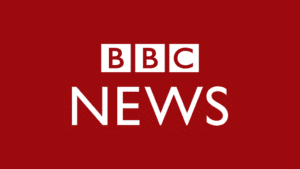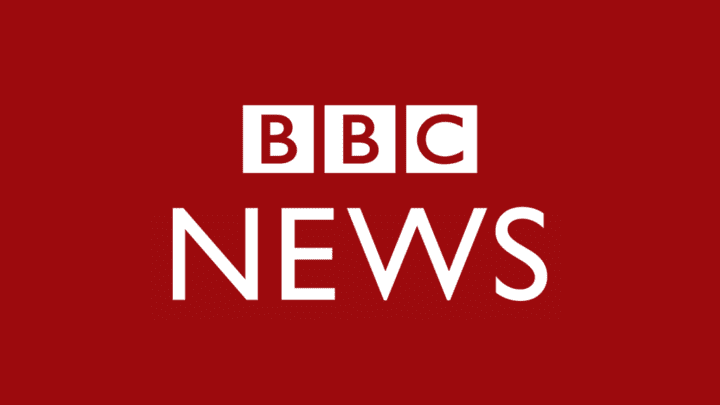 Read on...
The current abysmal state of BBC News and Politics makes much more sense when you see who has been appointed to plot its editorial course.
The BBC Trust is responsible for granting licenses to all BBC outlets and stations, managing value for money on licence fee payments and 'the direction of BBC editorial and creative output'. The Trust consists of 12 Trustees and is headed by Rona Fairhead – who also happens to have been a longtime board member of HSBC bank.
But the conflicts of interest do not stop at Fairhead.
The Director of News and Current Affairs at the BBC, James Harding, is a former employee of the Murdoch Press. While Editor of The Times newspaper, he was responsible for exposing the identity of police blogger NightJack by hacking the blogger's email accounts – which his legal team then covered up during a court case against the action. Harding has also gone on the record as 'pro Israel'.
This is the background of the figures responsible for hiring the news teams, presenters and journalists who will report on matters of hacking, privacy, and the Middle East.
These are not trivial conflicts of interests. The two individuals primarily responsible for driving the News and Politics agenda for the BBC, are instead driving forward their personal and professional causes – and the licence fee payer is footing the bill.
I've detailed specific examples of how this conflict has impacted on journalism in a prior editorial (which I encourage you to read), so I won't rehearse that here.
The Guardian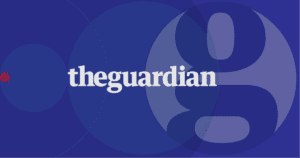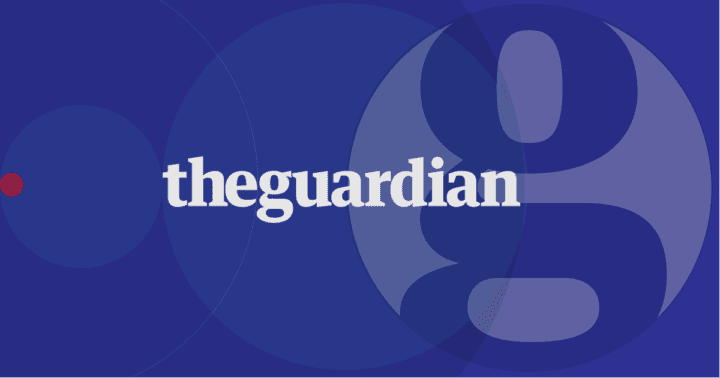 An excellent piece on The Guardian's issue with conflict of interest and establishment leadership was laid out by Sodium Haze in July last year. As they report:
Like the BBC – The Guardian is not independent, the old Scott Trust was wound up in 2008 and replaced by a limited company using the same moniker.

The  new Scott Trust Ltd appoints a board to run the show – the composition of which might startle those who still regard The Guardian as a left leaning newspaper.

Neil Berkitt – a former banker (Lloyds, St George Bank) who then helped vulture capitalist Richard Branson with Virgin Media.

David Pemsel – Former head of marketing at ITV.

Nick Backhouse – On the board of the bank of Queensland, formerly with Barings Bank.

Ronan Dunne –  On the Telefónica Europe plc board, Chairman of Tesco Mobile. He has also worked at Banque Nationale de Paris plc.

Judy Gibbons –  Judy is currently a non-executive director of retail property kings Hammerson, previously with O2, Microsoft, Accel Partners (venture capital), Apple and Hewlett Packard.

Jennifer Duvalier – Previously in management consultancy and banking.

Nigel Morris – chairman of network digital marketing giants Aegis Media.

John Paton – CEO of Digital First Media – a very large media conglomerate which was sued successfully in the U.S. for rigging advertising rates.

Katherine Viner – Startlingly not a banker, in marketing or venture capital. She is I gather (gulp) a journalist.

the only remaining guy is the secretary Philip Tranter – but don't worry, he is a proper sort from some posh law firms in London.

If any of the members of the Guardian Media Group get bored they can surely get a slot with the BBC Trust which is also stuffed full of bankers and establishment big wigs.
You can see the full membership of the board here. The impact of this has been a restraining force on the Guardian's editorial stance on issues from austerity to tax avoidance and evasion. Forbes, and The Bureau of Investigative Journalism have produced detailed and shocking reports of the Guardian's own use of tax loopholes to exploit the tax system in their favour.
Media Lens have also reported on the Guardian's role in demonising the movement for Scottish Independence and here is an extensive list of the unprecedented abuse the paper has meted out to Jeremy Corbyn and his supporters.
The Telegraph

The billionaire owners of The Telegraph, the Barclay brothers, are also infamous tax dodgers. Furthermore, former leading Telegraph columnist Peter Oborne resigned in acrimony last year after the brothers prevented writers from reporting the banking scandals of HSBC, in order to protect advertising revenues from the bank.
The Sun


The issues with the ownership and staffing of The Sun seem so well known as to be unnecessary to report, but lets revisit them. The Sun is owned by a subsidiary of Rupert Murdoch's Newscorp. The paper has been rife with scandals and the kind or journalism unworthy of the name for decades. Chief among them: the phone hacking scandal, the persecution of victims and survivors of the Hillsborough disaster, the misogyny of page 3, routine racism, and homophobic bigotry.
Not sure if the shame refers to Brighton or The Sun. (From 1988) #homophobia pic.twitter.com/rr62WWIUy4

— David Crowe (@davidxcrowe) April 12, 2013
The Bottom Line
The bottom line is that our mainstream media is owned by a handful of billionaires, and these billionaires have staffed their editorial boards and teams with establishment figures.
It is personally and professionally precarious for journalists within these institutions to present ideas contrary to that status quo. One of Britain's finest investigative journalists, Nafeez Ahmed, was summarily dismissed from writing his Earth Insight blog at the Guardian for daring to speak out against Israel's brutal and illegal occupation of Palestine. Another esteemed journalist, Paul Mason, recently announced that he was taking the courageous decision to go his own way. Mason stated that in order to do the kind of journalism he lives for, he would need to leave the mainstream and utilise new media.
The BBC's Andrew Marr interviewed Noam Chomsky on this issue. Chomsky was discussing the role of self-censorship by journalists, and Marr repudiated the claim, asking:
"How can you know if I am self-censoring?" arguing he had never been censored, or told what to think.
Chomsky calmly responds, as if he were explaining the non-existence of Santa Claus to a child:
"I'm sure you believe everything you're saying, but what I'm saying is that if you believed something different, you wouldn't be sitting where you're sitting."
At the same time, incredible new media organisations like Novara Media, Media Diversified, Media Lens, CommonSpace, Bella Caledonia, Real Media and many others are taking the fight to the establishment. They have been ably assisted by an array of skilled and committed bloggers like Vox Political, Another Angry Voice, Pride's Purge and Politics and Insights (Kitty S Jones) to name but a few.
The established media and certain members of the political class are now engaged in attempts to undermine those efforts. But we expected this. We brought the fight to them. And this fight is bigger than pitch forks, witch hunts and personal attacks.
There is a widespread hunger for a school of journalism which does not rely on the establishment, or replicate its mistakes; that tells truth to power and speaks in a human voice; that wears its opinions openly and distinguishes them from arguments of fact.
This is why The Canary exists. We lay out our mission in our Values section, for all to see. We believe a free, fair and fearless media is the bedrock of a functioning democracy, because for democracy to work, it requires informed consent from its citizens. We intend to help generate that informed consent by providing our readers with high-quality, well-researched and incisive journalism.
We are as flawed and imperfect as any group of individuals. But someone needs to start this fight, and those who are, have seen their work rewarded with millions of new, switched on, and passionate readers. As I have said before, it has felt as if during the last decade, we have all been witnessing the demise of politics, the welfare state, the NHS and the media in gradually escalating horror. We have been looking over our shoulder to the hills, asking: 'Where is the cavalry?'
But the cavalry isn't coming. We are the cavalry. Parents, teachers, plumbers, engineers, scientists, junior doctors, sick and disabled people, people of colour, students, working and non-working people, activists – and it is the responsibility of the new media to promote those voices where the established media has failed.
Get Involved!
Support the work of new media organisations here. Please add more that you like in the comments.
Featured image via LSE Blogs
[Note: The information about national newspaper circulation was updated on 23 November 2016.]
We're a thorn in the side of the establishment, but we can't do it without your help
Your fight is our fight. But as many of you will know, speaking truth to power has never been easy, especially for a small, independent media outlet such as the Canary. We have weathered many attempts to silence our vital opposition to an increasingly fascist government and right-wing mainstream media. Now more than ever, we need your support.
We don't have fancy offices, and our entire staff works remotely. Almost all of our income is spent on paying the people who make the Canary's content. So your contribution directly supports our team and enables us to continue to do what we do: disrupt power, and amplify people.
But we can't do this without you. So please, if you appreciate our work, can you help us continue the fight?
Support us