Damning proof that 'austerity' is killing people, and leading people to kill themselves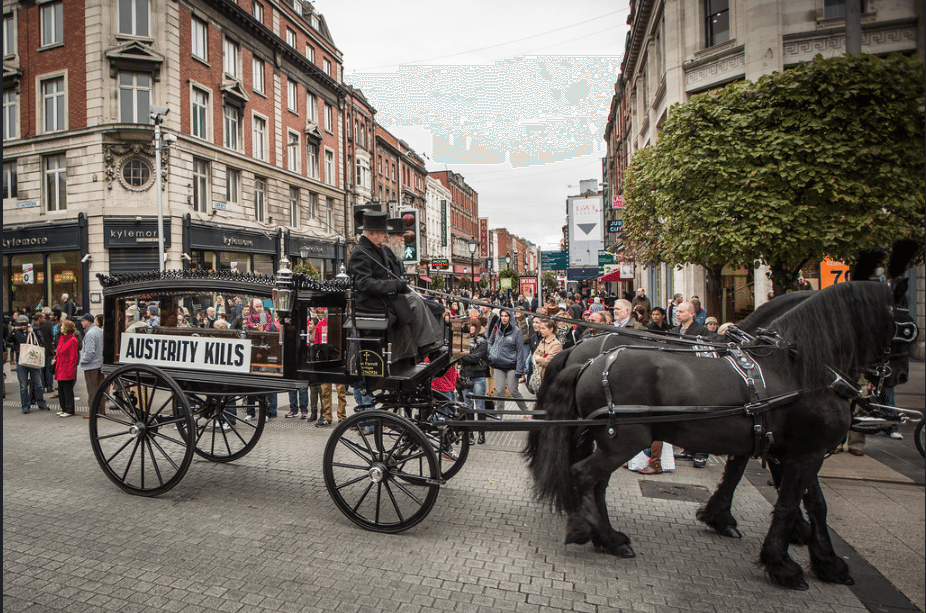 Support us and go ad-free
EDITORIAL
It has been revealed that benefit sanctions (that is, the removal of state financial support) against people with mental health issues has risen 700% under the Conservative government. This startling figure prompts us to take a hard look at how austerity has contributed to the deaths of British people.
Austerity Kills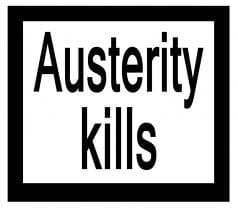 From the moment the Conservative and Liberal Democrat coalition came into power in 2010, the welfare state and those dependent upon it came under threat. The coalition government demanded that every single person claiming social security payments for sickness or disability undergo a work capability test with Atos, to determine whether they could really be working. The clear implication being – many of these people are just trying it on. In fact, ministers not only implied it, but propagandised about it until many people believed it was benefit fraud, and not the Bank Bailout which caused our sky high debt.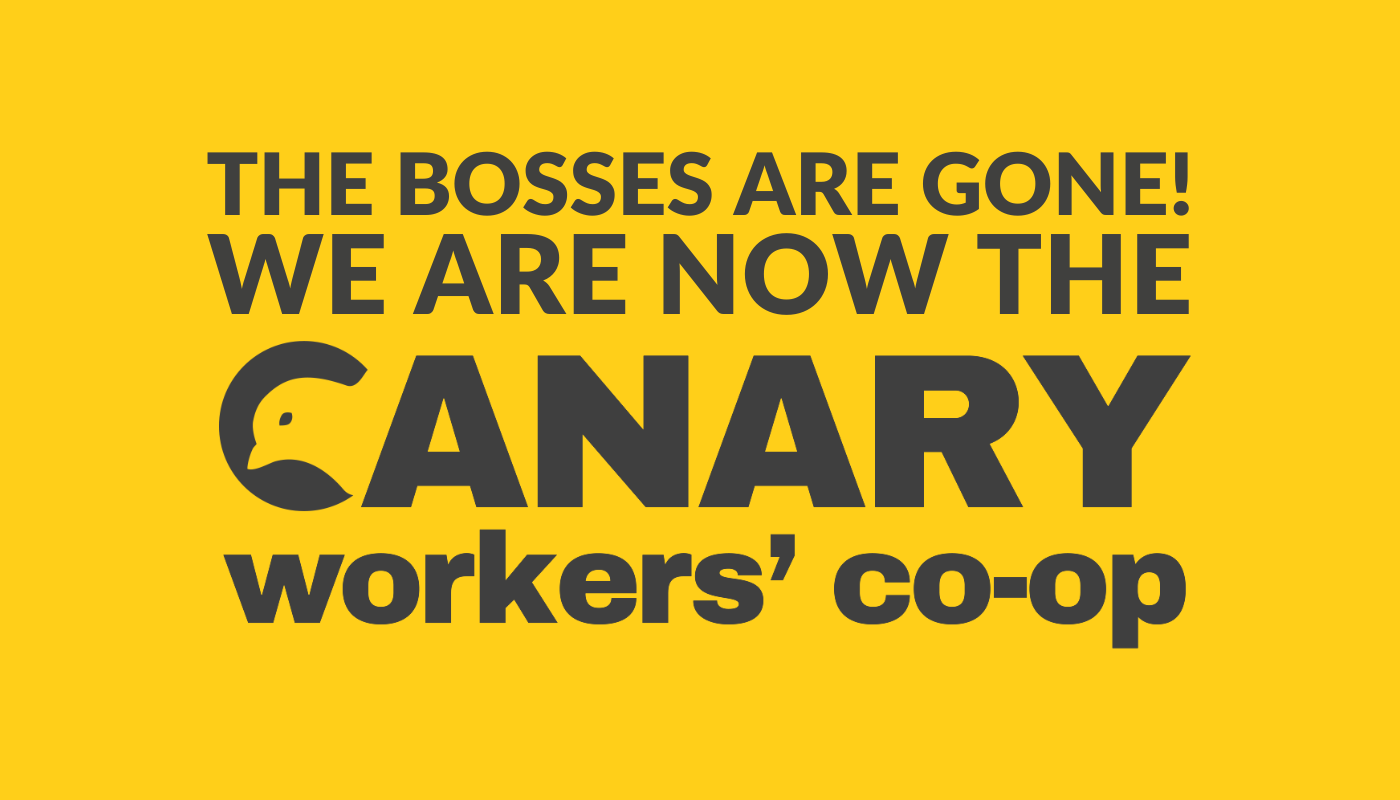 In 2013, the UK Statistics Authority publicly condemned the Department for Work and Pensions' (DWP) misleading use of figures, accusing them of making claims about the results of their policies that were 'unsupported by official statistics'. In short, they just made this stuff up. The Guardian also exposed repeated cases of former DWP Secretary of State Iain Duncan Smith, and former Tory party Chairman Grant Shapps, misrepresenting data on benefit claims and the true impact of their policies.
The made-up figures made it into press releases, which resulted in bogus articles in the Telegraph, The Mail, The Sun, the Express, together with the ITV and BBC News (along with many local news outlets)– all of which parroted disinformation without bothering to verify it.
As a result, the lies repeated often enough became the truth and a climate of suspicion formed around those who find themselves reliant on the welfare system. This public stigmatisation, coupled with the threats and real cuts to vital financial support has resulted in sickness, suicide and death for those affected.
Read on...
Deaths and benefit sanctions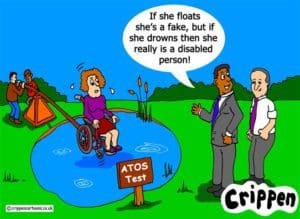 The government's own statistics show that between 2010 and 2011 10,600 sick and disabled people died within six weeks of their 'fit to work'  assessment by Atos and the DWP.  This is 204 people a week, or 29 people a day, dying of the illnesses and conditions that the government has asked them to prove. These people spent their final weeks alive being harassed by the Job Centre, late payment notices and threats of eviction as their social safety net was ripped away.
What's worse, is that more than 1,000 of those people had actually been deemed 'fit to work', and their benefits stopped as a result. As Another Angry Voice wrote at the time (in a report that we encourage you to read in full):
This figure stands at 1,300 for the 11 month period January 2011 to November 2011. From this we can extrapolate a reasonable estimate for the number of people to have died after being told that they are fit enough to prepare to return to the workplace. If we increase the figure by one 11th to extend it to cover a full year, we get 1,418 and extend it again by 15% to reflect the fact that the number of WCA assessments undertaken in 2012 has been significantly higher than those conducted in 2011, we get an estimated figure of 1,630 people to have died in 2012 within six weeks of having been told that they must start preparing to go back to work.
As this horrific figure is almost too large to take in, here are some names among that number.
Linda Wootton, 49, was on 10 medications a day after a double lung and heart transplant. She was weak and suffered regular blackouts. She was nevertheless put through the Atos Work Capability Assessment, and as she lay in a hospital bed dying, she received confirmation she was 'fit to work'. She died just nine days later. Her husband Peter said:
I sat there and listened to my wife drown in her own bodily fluids. It took half an hour for her to die; a woman who is apparently fit for work.
Brian McArdle, 57, had been left paralysed down one side, blind in one eye, unable to speak properly and barely able to eat and dress himself after a stroke on Boxing Day 2011. Despite this, he was deemed 'fit to work' by Atos. He died of a heart attack the day after his benefit payments were stopped. His 13-year-old son Kieran told the Daily Record:
Even though my dad had another stroke just days before his assessment, he was determined to go…He tried his best to walk and talk because he was a very proud man, but even an idiot could have seen my dad wasn't fit for work.
Colin Traynor, 29, suffered from epilepsy. He was deemed 'fit for work' by the DWP after an Atos assessment and forced to enter a lengthy, bureaucratic process to appeal the decision – during which his benefits were frozen.  He did not live to see the result of his appeal. Five weeks after his death, his family received the news that his appeal was successful. Too late for Colin. His father Ray said:
I firmly believe – 100% believe – that the system this government introduced has killed my son.
The decision to place sick and disabled people under this level of wanton pain and disruption was as callous as it was ineffective.
The unbearable strain of austerity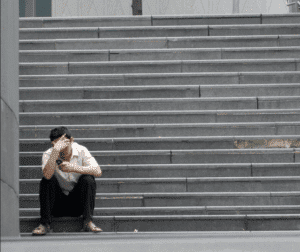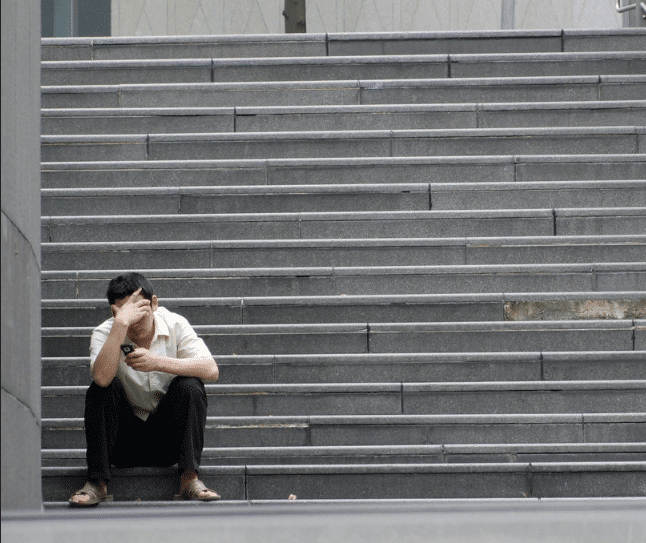 A recent report, by researchers at Oxford and Liverpool universities, has directly linked austerity policies to mental health crises and suicide.
The report found that stress caused by enduring the Atos Work Capability Assessment (WCA) process was a contributing factor in 590 suicides and 279,000 cases of mental illness. It was also linked to an additional 725,000 antidepressants that were prescribed. Experts warned that the WCA may have "serious consequences" if people are moved off benefits. They went on to say:
Although the explicit aim of welfare reform in the UK is to reduce 'dependency', it is likely that targeting the people living in the most vulnerable conditions with policies that are harmful to health, will further marginalise already excluded groups, reducing, rather than increasing, their independence.
The Canary was criticised by some for a previous decision to break with Samaritans' guidelines in order to report these findings and the individual suicide of a junior doctor. But this criticism overlooked something very important: context.
Firstly, all nuance was removed. For instance, our report stated:
Mental health and wellness is complex, and people rarely commit suicide or suffer mental health crises over one event or issue alone. As the Samaritans state:

However, what must be acknowledged is that Jeremy Hunt is providing the kind of stresses on junior doctors which can foster and exacerbate mental health crisis. Stresses like long working hours, lack of sleep, the financial concerns associated with reduced pay and conditions, and the creation of a hostile working environment.
Secondly, the point was validated by findings of the study by Oxford University and Liverpool University.
Thirdly, it was a decision we weighed with real care. The Samaritans is an esteemed organisation, and they wrote those guidelines with good reason. We also believed then, and we believe now, that the issue of government policies contributing to mental health crises and suicides has to be reported. It is also necessary that the plights of individuals should be made real, and their lives not reduced to a statistic.
It should also be said that the mainstream media also didn't follow the Samaritans' guidelines when reporting on this story in the Huffington Post, The Sun, The Telegraph, The Mirror, The Express and The Guardian. As disability rights campaigner Rick Burgess put it at the time:
Yet when it comes to UK, ooh suicide is complex & you can't put blame of the govt. Well yes it is and yes you can you gutless hacks.

— Rick B (@TenPercent) April 19, 2016
We didn't make these suicides political – they are political. Austerity, the work capability assessments, the terminal decline of working conditions and morale of NHS staff – these are political choices, with real world consequences. To fail to shine a light on that level of suffering, and demand change, is an abdication of responsibility in our view.
Death by austerity is a shame on our nation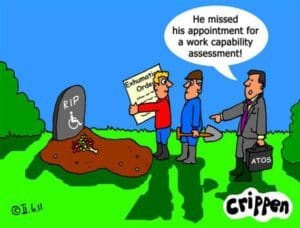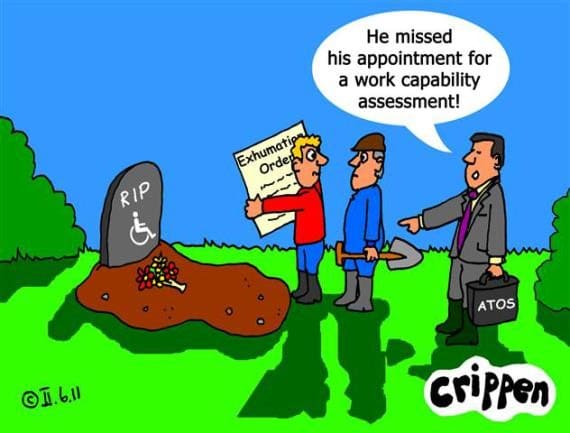 We are now at the stage where for the last two years, around a million British people have been relying on Food Banks to eat. We are a country where homeless men like Daniel Gauntlett are freezing to death on porches, and others like Ranjit Singh are being crushed to death by refuse collection vehicles after sheltering from the cold in bins. Our country has become a place where 590 people killed themselves in the last few years, in part, due to stresses placed on them by their own government; a place where nearly three-quarters of a million people require anti-depressants to help them cope with the same stresses. Forget writing about it, we should be shouting it from the rooftops. Thankfully many have.
Campaign groups like Disabled People Against Cuts, and The Black Triangle Campaign have been relentless in raising these issues. They have mobilised against them, and for a fairer and more supportive system.
We stand with them. By their side. We will support however we are asked and whenever we are invited. We encourage our readers to do the same.
Get Involved!
Find out about the campaigns of Disabled People Against Cuts (DPAC) and how to support them by clicking here.
Find out about the work of The Black Triangle Campaign and how to support them by clicking here.
Featured Image via Flickr Creative Commons
We know everyone is suffering under the Tories - but the Canary is a vital weapon in our fight back, and we need your support
The Canary Workers' Co-op knows life is hard. The Tories are waging a class war against us we're all having to fight. But like trade unions and community organising, truly independent working-class media is a vital weapon in our armoury.
The Canary doesn't have the budget of the corporate media. In fact, our income is over 1,000 times less than the Guardian's. What we do have is a radical agenda that disrupts power and amplifies marginalised communities. But we can only do this with our readers' support.
So please, help us continue to spread messages of resistance and hope. Even the smallest donation would mean the world to us.
Support us