A whistleblower exposes a major new allegation in the Tory election fraud scandal (EXCLUSIVE)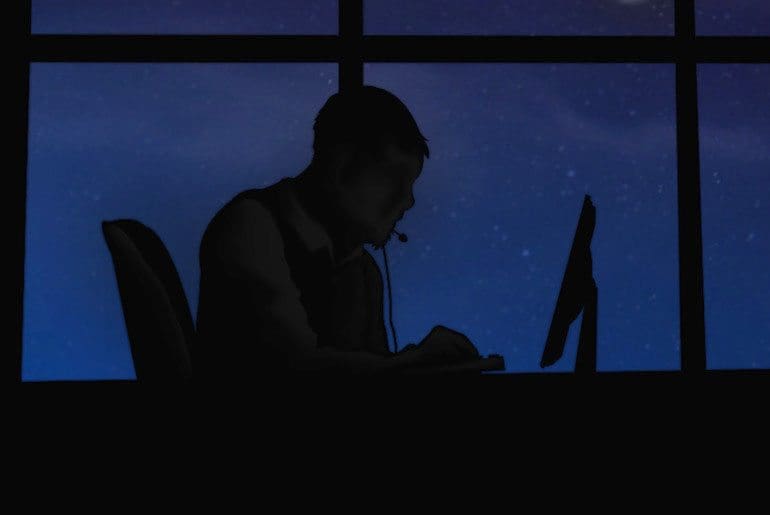 Support us and go ad-free
The Conservative election expenses scandal threatens to plunge the government into crisis, as police forces across the country investigate its candidates' election spending. Now The Canary has uncovered exclusive new evidence that points to a fresh Conservative election scandal – one that has links right to the top of the party, and raises questions not just over election expenses, but also over whether the Conservatives broke other campaign laws that exist to ensure free and fair elections.
A whistleblower who worked for a telephone research agency hired by the Conservative party in the run-up to the 2015 general election has made several serious allegations. They have told The Canary they were instructed to deny links to the Conservatives when conducting telephone surveys of voters. They have said the questions they were instructed to ask were misleading, pushing answers in favour of the Conservative party. And, while the calls they made targeted voters in specific, marginal constituencies, The Canary has found evidence that the expenses were declared as national party spending – and some do not appear to have been declared at all.
If true, this evidence suggests that the Conservatives may have broken the law on election expenses, and a law that prohibits paying canvassers to support a candidate's election may also have been breached.
We have also discovered that a separate polling company worked on "local campaigns" in key seats for the Conservatives, but that spending was also declared nationally rather than locally – again, potentially in breach of election expenses laws.
The Conservatives' entire general election strategy relied on 'micro-targeting' voters in marginal seats. A former Barack Obama advisor, Jim Messina, was hired specifically to (paywall) "help reach persuadable voters in key marginals". Jim Messina and Lynton Crosby, the Conservatives' Campaign Director, relied heavily on telephone canvassing to roll out their strategy; the party spent £4.7m (paywall) on market research and polling during the election. If some of this work broke the law, then the implications are enormous.
The whistleblower
Return Marketing is a London-based marketing and research agency whose research arm, Return Research, works with political parties, "supplying telephone voter identification, telephone polling and other campaign services". The Conservative party hired Return Marketing during the general election, paying the company £86,459 between March and May of 2015. Almost three-quarters of that budget was spent on "telephone projects".
Read on...
Support us and go ad-free
But a whistleblower (who wishes to remain anonymous, but we'll call 'Alex') who was hired by Return Marketing in late 2014 to survey voters in a number of constituencies across the country has approached The Canary with several fresh and explosive allegations.
'Misleading voters'
Firstly, Alex says the questions they had to ask misled voters and pushed them towards the Conservatives:
The questions were designed to be misleading and to push answers in the favour of the Conservative party. They misled people about other political parties and left out candidates for minority parties in most constituencies.
Alex's script told voters the name of their local Conservative candidate (always named first), followed by the name of their local Labour candidate. Alex would then mention that "there are some other candidates from some minority parties," without naming those candidates, before asking: "Out of the candidates in your constituency, who will you be voting for?"
Alex says:
The question would completely leave off the names of the other candidates and parties like the Greens, SNP, Plaid Cymru, BNP, and even Ukip, [the] Lib Dems. People would sometimes ask who the other choices were and we wouldn't know there were other choices unless you Googled it, like I did. One woman got very annoyed that the Lib Dem candidate wasn't mentioned and that I didn't know who they were.
Another question Alex recalls was:
'If Labour join forces with [the] SNP, would you be more or less likely to vote for Labour?'
Breaking electoral law?
Now, political parties are allowed to carry out market research – including asking about voting intentions and testing campaign messages – as long as they don't try to influence voters towards a candidate. But Return Marketing's polls, which reached an estimated 1,600 voters per day for several months, targeted voters in specific constituencies. If, as Alex suggests, the questions did push voters towards voting for Conservative candidates in those constituencies, the expenses should have been declared as local, candidate spending, not national, party spending.
The Electoral Commission's guidance says:
Party spending is "spending on campaigning to promote the party and its policies generally. For example, national newspaper adverts for the party, or leaflets explaining party policy."
Candidate spending is "campaigning to promote a particular candidate or candidates in their local area. For example, leaflets or websites that focus on one or more candidates and their views."
But we have seen candidate spending returns for three of the seats Alex recalls targeting (Sutton and Cheam (pdf), Cheltenham (pdf) and Yeovil (pdf)), and none includes payments to Return Marketing, or for any telephone polling or canvassing.
And if the party was trying to promote candidates in those constituencies, paying canvassers to do so would have breached Section 111 of the Representation of the People Act (1983), which prohibits paying anyone to work "as a canvasser for the purpose of promoting or procuring a candidate's election".
Whether or not Alex's script promoted a particular candidate in their local area will no doubt be hotly debated. But Return Marketing's own website suggests that the company has indeed campaigned directly on behalf of local candidates:
With your volunteers busy using Connect2015 [the Conservatives' volunteer phone canvassing system], it won't be long before they'll need some new telephone numbers… We can make the calls on your behalf, as we have done for many associations and candidates.
Again, if that work was paid, then it would be in breach of election laws around canvassing.
The 'missing' expenses
Alex's second allegation is potentially even more troubling. While the Conservatives declared spending on Return Marketing during March, April and May 2015, they did not declare any spending in the preceding December, January and February. Yet Alex did political research for Return Marketing between December 2014 and April 2015.
So where was the earlier work declared?
Well, Alex claims that their work was indirectly funded by the Conservative party, through a company owned by Jim Messina:
It was all indirectly funded by the Tory party through a company called MQR (Messina Quantitative Research)…We were told not to say Messina Quantitative Research and just say MQR… [My superiors] literally told me that if anyone asked if we were directly or indirectly funded by the Tory party, we should lie and say we were not connected in any way. The reason for this was that they might then lose the contract with MQR and everyone would be out of a job. I never went back to work after that day.
Links to the top of the Conservative party
Messina Quantitative Research was set up by Jim Messina, the former Barack Obama advisor recruited by David Cameron and Lynton Crosby as a Conservative party strategy advisor in 2013. Messina became part of the tight-knit team of top Tory strategists, has been described (paywall) by a senior Conservative party figure as doing "the real guts of the election effort", and was one of the few people to accurately predict the outcome of the general election.
Alex is not the only person to claim that Return Marketing carried out work on behalf of MQR. Online commenters have claimed they were called by Return Marketing "on behalf of" MQR or GBQR (MQR's former name) in early 2015. And, in November 2014, The Times reported (paywall):
Return Marketing… has conducted work for Conservative candidates as well as on behalf of GBQR, the former name of Mr Messina's company.
The Conservative party did not declare any expenses for MQR or GBQR in its national campaign spend. However, it did pay "Messina Group Inc" more than £369,000 in the run-up to the general election. This presumably included the pay for Jim Messina himself, but it is unclear whether it includes any work done by Return Marketing or MQR and accounts for the missing spending. The Canary has approached the Conservative party and MQR for comment but none was provided by time of writing.
Past allegations
MQR has faced its own allegations of 'push polling' – polling designed to influence voters while masquerading as political research – during the 2014 Rochester and Strood by-election – a critical Conservative/Ukip by-election that has been embroiled in a separate expenses scandal. In 2014, The Sunday Times reported (paywall):
Mark Reckless, the Ukip candidate, accused a company run by Jim Messina, the former Barack Obama aide who has been hired by the Tories, of conducting "push polling". The company was said to have asked voters about an incident in which Reckless missed a budget vote because he was drunk in a Commons bar.
The Conservative party denied it had used pollsters to attack Reckless, saying (paywall) the incriminating question had been asked by a different polling company, Survation. It also denied (paywall) commissioning MQR's polling work in Rochester and Strood, describing MQR as an independent company.
In turn, Ukip accused (paywall) the Conservative party of reaching "an arm's-length arrangement with MQR in order to bypass the £100,000 spending limit for by-election campaigns":
'It's very odd that Jim Messina is calling people and saying that it's for independent purposes,' a Ukip source said. 'What are they doing with this information? He's not polling Rochester and Strood on behalf of Barack Obama.'
A more widespread problem?
The Canary has also uncovered evidence that a separate company carrying out telecanvassing work for the Conservative party engaged in "local campaigns" without those local candidates declaring the costs in their spending returns – again, potentially breaking electoral law.
Blue Telecoms, a telecommunications company based in South Wales, was hired by the Conservative party in the run-up to the 2015 general election. The party paid the company more than a quarter of a million pounds for 'call centre agents' and other expenses between March and May 2015.
But a LinkedIn post by the company's Director, Sascha Lopez, suggests that at least a part of that money was spent on local campaigning:
Blue Telecoms were originally approached by the Conservative Party to help with a small number of local campaigns in South Wales, including Gower and Cardiff North.
The company went on to run a "100 seat call centre" for the Conservatives, whose staff were paid £8 per hour, contacting "people in key constituencies to complete surveys".
We don't know the names of those "key constituencies". But we do know that Gower and Cardiff North were two of the most hotly contested seats in Wales. The Conservatives ended up taking Gower from Labour by just 27 votes. They increased their majority in Cardiff North, Labour's top targeted seat in Wales, from 194 votes to 2,137, against many expectations.
If the company was working to "help with" local campaigns, promoting local candidates in those constituencies, that spending is required by law to have been included in the local candidates' spending returns, assuming the work was carried out in the run-up to the general election. Yet neither the Conservative candidate for Gower, Byron Davies, nor the Conservative candidate for Cardiff North, Craig Williams, listed any spending on Blue Telecoms in their long or short campaign spending returns (available here (pdf) and here (pdf)).
Both MPs came within £1,000 of their spending limits in each of their campaign returns, and may have been pushed over their spending limits had they declared costs for a telecanvassing campaign.
Byron Davies – who deserves credit for actually declaring costs relating to a battle bus in his expenses, unlike many of his colleagues – did include £250 for 'surveys' in his spending return. However, the supplier was listed as the Welsh Conservatives, not Blue Telecoms. When asked about the spending on surveys, his spokesperson only told The Canary:
"All local spending was properly declared, in line with the Representation of the People Act."
Craig Williams listed no surveys or work by Blue Telecoms in his returns.
And again, if the company was paid to promote local candidates in those constituencies, it would have broken the law relating to canvassing.
Another 'battle buses' scandal?
Among the election expenses accusations facing the Conservative party is the allegation that dozens of Conservative MPs failed to declare costs associated with campaign buses, which transported activists across the country to campaign in marginal seats, in their local spending returns. While the party says it correctly declared the costs under its national spend, a trail of evidence left on social and other media suggests that the buses did campaign for local candidates, and so should have been declared locally. Had they declared those costs, many of the candidates would have breached the strict spending cap that restricts candidate spending before elections.
The Conservative party's spending on market research and canvassing was absolutely huge, accounting for almost one-third of its election spend. If that market research – which extensively targeted voters in marginal constituencies – should have been declared as local spending by party candidates, the Conservatives are in very hot water indeed.
The Canary has approached Return Marketing, MQR, Blue Telecoms and the Conservative Party for comment. 
A Conservative spokesperson said:
All telephone calling was correctly declared.
We will update this post with any further responses.
Get involved!
– If you worked for or were called by a company conducting polling on behalf of the Conservative party in the lead up to the 2015 general election and you have information you'd like to share, please get in touch.
– Ask David Cameron to respond to the allegations in this article.
– Use The Mirror's 'People's Electoral Commission' to help investigate alleged Conservative election fraud.
– You can report any concerns you have about electoral fraud anonymously here.
Featured image via greyweed/Flickr.
Support us and go ad-free
We know everyone is suffering under the Tories - but the Canary is a vital weapon in our fight back, and we need your support
The Canary Workers' Co-op knows life is hard. The Tories are waging a class war against us we're all having to fight. But like trade unions and community organising, truly independent working-class media is a vital weapon in our armoury.
The Canary doesn't have the budget of the corporate media. In fact, our income is over 1,000 times less than the Guardian's. What we do have is a radical agenda that disrupts power and amplifies marginalised communities. But we can only do this with our readers' support.
So please, help us continue to spread messages of resistance and hope. Even the smallest donation would mean the world to us.
Support us