Robbie Powell: the 'institutionally incompetent' police who failed a 10-year-old boy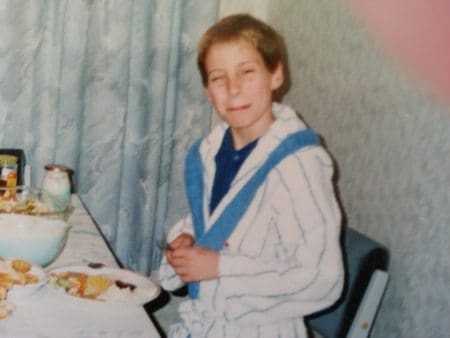 Support us and go ad-free
The death of a 10-year-old boy over 26 years ago is once again being investigated, amid claims of a cover-up by medical professionals, the NHS, police, the Crown Prosecution Service (CPS), the Independent Police Complaints Commission (IPCC), the General Medical Council (GMC) and other public bodies. Robbie Powell from Ystradgynlais, Powys died a preventable death in 1990. Originally, investigations by Dyfed Powys police and the CPS, between 1994 and 2000, claimed that there was no evidence of any criminal offences. But following an independent investigation between 2000 and 2002, the CPS agreed that numerous individuals could be charged. But they never were. So now, his grieving father is once again fighting for justice.
Note: All evidence cited in this article has been seen by The Canary.
An unnecessary death
Robbie was suffering from Addison's disease, a serious but treatable condition. But numerous chances to diagnose him and then save his life were missed. After two weeks of illness, he died in Morriston Hospital, Swansea, just hours after his parents were refused an ambulance to take him there. Addison's disease didn't kill him; the severe dehydration that it causes resulted in a massive drop in Robbie's blood pressure, causing two heart attacks. The second one was fatal.
As The Canary previously documented, when Robbie was admitted to hospital on 5 December 1989, he was suspected of having Addison's disease, and the test to confirm this was ordered but not carried out. His parents weren't told this, but Ystradgynlais Health Centre, a practice of seven GPs where Robbie was a patient, was. The GPs were instructed to refer Robbie back to hospital immediately if he became unwell again. When Robbie fell ill again, he was repeatedly seen by various GPs, right up until his death. Altogether, his GPs had seven opportunities – and the hospital two – to save Robbie's life, and all of them were missed.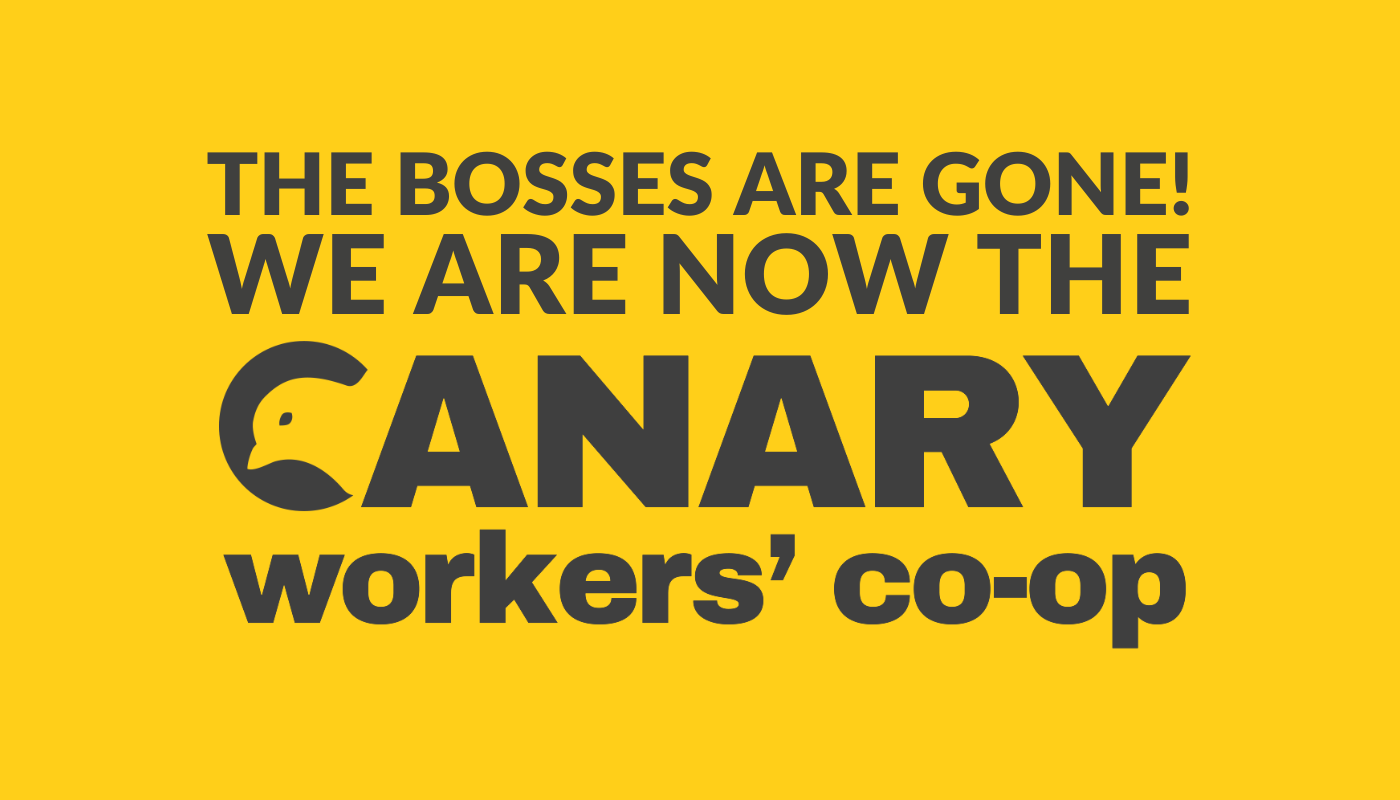 The independent criminal investigation between 2000 and 2002, found that four of the doctors were grossly negligent. Two of them and a secretary had committed forgery of medical records, and the same three had attempted to pervert the course of justice. But an inquest jury in 2004 returned a verdict of death by natural causes, aggravated by neglect. So far, no one has been prosecuted over Robbie's death. The post death falsifying of Robbie's medical records was withheld from the jury because, as in the initial Hillsborough inquests, the coroner refused to hear any evidence after the time of death. On the first day of the inquest the coroner even suggested the Powells could be culpable for their own son's death. But this was immediately rejected by several barristers representing the doctors.
As The Canary has been documenting, at the heart of this story are multiple, repeated failings. Firstly by NHS complaints procedures, then the CPS; crucially, by the medical professionals who were responsible for Robbie's care. And, by several police forces and the IPCC, who allowed the mistakes, excuses and potentially criminal activity to be brushed under the carpet.
Stones left unturned
On the 4 March 1994 Robbie's case was referred to Dyfed Powys police by Mr Powell and his solicitor. They submitted a detailed report with numerous statements, affidavits and documents, supporting the allegations of forgery and perverting the course of justice. The initial criminal investigation by Dyfed Powys police lasted two years. It should be noted that all the GPs in Robbie's case were also employed by Dyfed Powys police as surgeons.
Read on...
In January 1996 the CPS informed Mr Powell that there was insufficient evidence to charge any of the doctors with criminal offences. When Mr Powell questioned this decision the CPS prosecutor stated that Dyfed Powys Police had left no stone unturned; something he would later deny when this police force was found institutionally incompetent. But the investigation itself was marred by numerous failings, incompetence and oversights.
During the course of their inquiries, Dyfed Powys police failed to secure crucial witness statements under section nine of the Criminal Justice Act. This meant that a prosecution could never have actually been brought. On 13 May 1996 the Head of Dyfed Powys CID informed all the GPs involved, in writing, that they would never be prosecuted. This was described by the First Minister of Wales in 2012 as a "letter of immunity". In 2013, in parliament, Mr Powell's former MP, Jonathan Evans, described the letter as "extraordinary", as there is no legal basis for GPs to be given this gift, and nor do the police have the gift to give.
Furthermore, Robbie's Morriston Hospital computer records were central to the allegations that the medical records had been falsified. But Dyfed Powys police refused to secure them, even though the Addison's letter was central to the criminal investigation. Evidence shows at least one "secret meeting" took place between Dr Forbes (Robbie's consultant) and the five GPs involved in the boy's care. It is alleged that the letter from Forbes to the GPs, detailing Robbie's suspected Addison's disease and the need for an ACTH test, was removed from his records after this. It has been established that the GPs and Forbes both had inappropriate possession of the respective 'original' medical records at the meeting. This gave them the means and the opportunity to remove and substitute the discharge documents.
Multiple failings
After Mr Powell questioned the CPS in 1996 as to why no charges were being brought against the GPs, it came to light that the CPS had advised Dyfed Powys Police to investigate gross negligence manslaughter. But they had failed to do so. Furthermore, while a medical expert was appointed to examine the conduct of the hospital consultant, Dyfed Powys police did not appoint one to consider the conduct of the GPs.
In May 1996 the head of Dyfed Powys CID informed all parties that the case was closed, as it was claimed there was insufficient evidence. Mr Powell says he attempted to persuade the CPS to accept there was sufficient evidence to prosecute the GPs at a meeting in November 1996, but that "it fell on deaf ears".
During the 1994-96 investigation and his subsequent correspondence with Dyfed Powys Police, Mr Powell claims that Robbie's life was treated with utter contempt. In October 1998 he formally complained about the Deputy Chief Constable (DCC) to the Chief Constable. But, Mr Powell claims the DCC intercepted the complaint, responded with an apology, and suppressed the complaint from the Professional Standards Department to prevent an investigation. Shortly after this he became Chief Constable of Gwent Police. The letter did, however, result in the DCC agreeing in January 1999 to launch a second investigation into Robbie's case.
Mr Powell persuaded the head of CID to agree, in writing, to investigate sixteen lines of inquiry, which were rejected during the first investigation. But Mr Powell again felt that the investigation was intentionally weak and the police were only paying him "lip service". Mr Powell made a formal complaint against the Chief Constable of Dyfed Powys police but, like the previous complaint against the DCC, it was suppressed and therefore not recorded. In both the first and subsequent investigations, he claims the police made multiple errors:
They had not suspended GPs who were in their employment.
Their examination of evidence was inadequate and serious crimes cogently evidenced and documented by Mr Powell were ignored.
During the police investigation a GP sent a letter to Chief Officer of the local Community Health Council (CHC) claiming that the police 'had not substantiated' any of Mr Powell's claims against the doctors. But this was done 8 months before the first investigation had been concluded. As a consequence of this letter the CHC withdrew its support of Robbie's case. It begs the question, how was the GP aware the police had not substantiated any of Mr Powell's claims?
They had failed to look into numerous lines of inquiry, even when prompted by Mr Powell.
They had not appointed a family liaison officer for the Powells.
The gift of immunity had been incorrectly granted to the GPs.
Police files regarding Robbie's case were removed and/or destroyed in advance of the person being appointed to review the case.
Overarching criticisms
In April 200 Mr Powell demonstrated to the senior command at Dyfed Powys police that their investigations between 1994-2000 were seriously flawed. They then agreed to call in an independent police force to review the case. A Detective Chief Inspector from West Midlands Police, DCI Poole, was appointed to review Robbie's case. The review report in November 2000 was damning of Dyfed Powys Police and their gross failures over the years. Poole's criticisms were overarching:
The police failed to consult appropriate independent experts.
No crime reference number was ever created, so prosecutions could never have been brought.
Proper records were not kept.
Any overall strategy was lacking.
No press strategy was developed, "despite Mr Powell clearly demonstrating his ability to use the press to his advantage".
There was no register of evidence, nor a disclosure catalogue.
No one was appointed as being in charge of the investigations, nor were staff officially allocated.
A forensic strategy was not adopted.
Crucial documentary evidence had not been secured.
No records exist of financial expenditure, nor of dealings with external bodies, or the complaints Mr Powell lodged.
Poole launched a criminal investigation, which was code named Operation Radiance. It was a two year investigation and took over 140 formal section nine statements and appointed forensic and medical experts. The five GPs were arrested and interviewed under caution. Operation Radiance concluded that 35 suggested criminal charges could be considered against the GPs and their secretary. They included manslaughter, forgery, attempting to pervert the course of justice and conspiracy to pervert the course of justice.
Institutionally incompetent 
After Poole's initial review, Avon & Somerset police were appointed to conduct a disciplinary inquiry, which was code named Operation Reboant. In 2003, it found Dyfed Powys police "institutionally incompetent" regarding their investigations into Robbie's death. It said they "failed to investigate professionally, efficiently and effectively the circumstances surrounding and subsequent to the death of Robert Powell".
But the investigation by Avon and Somerset police was also problematic. The evidence of abject failings by Dyfed Powys was clear, yet Avon and Somerset never considered whether it was mere ineptitude or a deliberate cover-up. And the evidence suggests it could have been either:
The GPs also worked for Dyfed Powys police as surgeons.
The head of CID and a superintendent were issued with disciplinary notices regarding their alleged misconduct, but were then allowed to retire. And therefore, did not participate in the investigation. When Mr Powell formally requested whether any of the police officers had given an intention to retire his request was refused based on legal advice. It later came to light that the DCC who responded had himself already given one of the officers permission to retire.
Witnesses say some of GPs could have allegedly been friends with senior police officers.
Dr Hughes, deemed grossly negligent, had personal links to Dyfed Powys police.
But Avon and Somerset police also had links to Dyfed Powys. The Chief Constable of the latter, Terry Grange, had spent years working for the former as Deputy Chief Constable. In short, his former colleagues were investigating his current staff. Several complaints that Mr Powell made to the IPCC against Grange and others, were not upheld. During one complaint Mr Powell was labelled a "vexatious complainant", which he refutes.
Willful obstruction of the truth?
The current IPCC Commissioner for Wales, Jan Williams, was previously the Chief Executive of Swansea NHS Trust, which was the successor of West Glamorgan Health Authority. It was this authority that admitted liability, in May 1996, for causing Robbie's "negligent" death. It is interesting to note that Morriston Hospital admitted causing Robbie's death after the CPS claimed that Forbes, the hospital consultant who had suspected Addison's disease, could not be charged with gross negligence manslaughter. It was claimed this was because the causation link could not be established as a consequence of the intervention of the five GPs. Furthermore, Mr Powell found Williams, at the time, to be obstructive at best, threatening him with a court order for seemingly wanting to establish the truth.
Morriston Hospital has still not had an inquiry into the failures that led to Robbie's grossly negligent death. It has refused to investigate the serious allegations that Robbie's hospital medical records and computer records had been falsified. And, to this date, the multiple failings of the police have still not been fully recognised by successive Home Secretaries, nor the CPS, which is currently conducting a legal review into Robbie's death.
Mr Powell believes that there have been, at best, systematic failings by every institution involved in Robbie's case. And he thinks, at worst, that an intentional cover up has occurred. It is easy to see why he would think the latter. Doctors employed by the same police force that allowed them to evade prosecution; forgery of medical records; documents going missing; officers from one police force seemingly protecting their colleagues in another; and the CPS seemingly indifferent or dismissive over the course of more than two decades. But whatever the truth, the tragic fact is that a young boy died – when he should have lived.
The Canary will continue working with the Powell family on the investigation into Robbie's tragic death. You can read all the articles in The Canary's series on Robbie Powell here.
Get Involved!
– Read more on Robbie's tragic story.
– Write to your MP, asking them to intervene in the case.
– Support the family on Facebook.
Featured image via the Powell family
We know everyone is suffering under the Tories - but the Canary is a vital weapon in our fight back, and we need your support
The Canary Workers' Co-op knows life is hard. The Tories are waging a class war against us we're all having to fight. But like trade unions and community organising, truly independent working-class media is a vital weapon in our armoury.
The Canary doesn't have the budget of the corporate media. In fact, our income is over 1,000 times less than the Guardian's. What we do have is a radical agenda that disrupts power and amplifies marginalised communities. But we can only do this with our readers' support.
So please, help us continue to spread messages of resistance and hope. Even the smallest donation would mean the world to us.
Support us