This shocking picture shows how little MPs care about the mental health crisis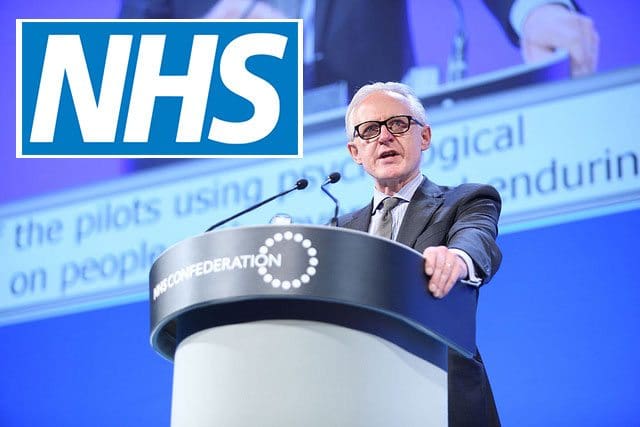 In case you missed it, last week the House of Commons hosted a crunch debate on a burgeoning crisis blighting our nation. It was about the welfare of our country. About how we protect the most vulnerable members of our society. But it's probably not the crisis you're thinking of. This was about another crisis our MPs appear to be completely disengaged with.
If you were following the Syria debate last Wednesday, you'll know that there was no shortage of MPs to opine their views in the cordial hysteria of the Chamber. But for those carrying out their parliamentary duties the following day, the atmosphere for the day's debate may have felt somewhat bereft.
The debate was on out of area mental health placements, and, as this shocking Facebook post shows, only three out of 650 MPs appeared to be in attendance.
The image, taken and uploaded to Facebook by Paul McGarry, a Lib Dem MSP, emerged on social media last Friday and has since gone viral. In the picture, Lib Dem MP for Carshalton and Wallington Tim Brake can be seen addressing Norman Lamb, a long-term champion of mental health in parliament, and another fellow party member. Alongside the picture, which has more than 19,000 shares at the time of writing, Paul wrote:
Shame to see that in tonights [sic] debate on Mental Health that so few MPs attended, so few in fact, that the Lib Dems started debating with each other. This is Norman Lamb who has championed Mental Health in the parliament with Tom Brake addressing him. Very disappointing.
Paul, who later amended the post to note that eight MPs, including five on the opposite benches, were in attendance, urged people to sign a petition to stress "how important mental health is".
By contrast, the image below shows MPs debating over whether to increase their salary by 10%, from £67,060 to £74,000.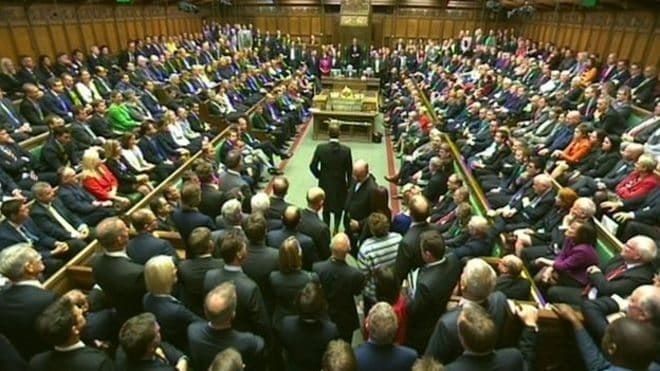 The Adjournment Debate, which sought to highlight the practice of people with mental illness being shunted to hospitals outside of their local area to receive care, was secured by Norman Lamb.
To embolden the debate, recent NHS figures obtained by the ex-health minister revealed that more than 2,000 people with mental health problems were being treated miles – sometimes hundreds of miles – away from their homes due to chronic bed shortages, with one in five of those people sent more than 50 kilometres away from their usual provider.
Speaking to the Observer about the Health and Social Care Information Centre data, Lamb said:
It's an outrage what happens. We know that out-of-area placements have a link to an increased risk of suicide. This would never, ever happen with a physical health problem, such as a stroke or heart failure. Why should we accept this for someone with acute mental illness, when we wouldn't accept it for someone with cancer? It's complete discrimination at the heart of the NHS.
Mental health charities were similarly concerned by the figures, with some claiming that this treatment can cause great distress to patients and impact on their recovery.
"Friends and family can form a hugely important support network, so when someone is sent far away it can have a big impact" said Vicki Nash, head of policy and campaigns at Mind, a mental health charity. "It is concerning enough having a loved one in hospital with a mental health problem, but the extra stress of travelling to see them adds to the strain."
The low attendance will frustrate mental health charities and Lamb, the MP for North Norfolk, who has called on the government to set a target to end the practice within 12 months. But not only does this low attendance raise questions over the dedication of MPs to alleviate this mental health crisis, it serves as an affront to people suffering mental health problems across the country – snubbed in favour of the seemingly more glamorous matters of war.
That the fetishization of 'war tales' take precedence over the treatment of some of the most vulnerable people in our society gives MPs (and therefore, our democracy) a bad name. Indeed, in the light of ongoing cuts, bed shortages, and welfare reforms exacerbating people's mental health problems, MPs would do well to be mindful of those who need their help most.
Featured image via Magnus Manske/WikipediaCommons and NHS Confederation/Flickr
Fund our Investigations Unit
You can help us investigate corruption, expose injustice and uncover the truth.
As one of the only independent investigations units in the country, we work for you – but we need your help to keep going. We need to raise £10,000 to continue our groundbreaking investigations. Can you chip in?
Fund us