We're not really polarised on climate change – corporate funding is messing with the story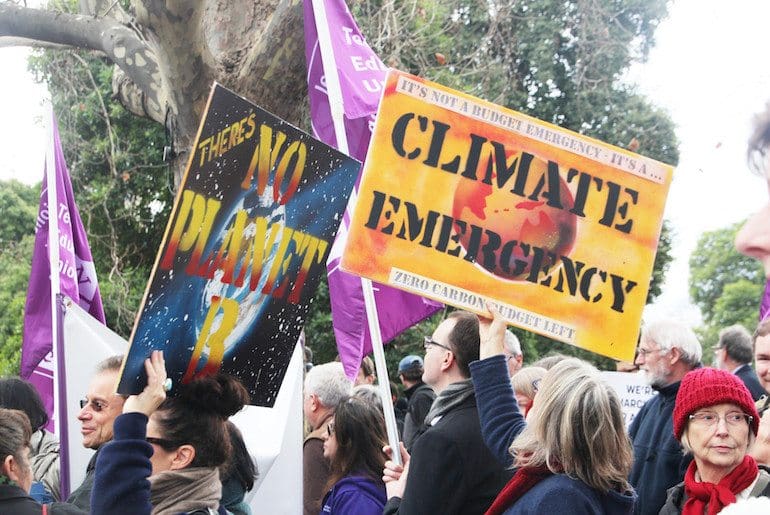 While we've been tackling individual climate change deniers and trying to improve the scientific information out there, a global undercurrent has gone unchecked, shifting the entire conversation around climate change.
A new study by a researcher at Yale University confirms our worst suspicions; it turns out that corporate funding has been influencing the discussion, and for more than two decades.
For years, we've been presented with polarised views on climate change and many organisations have joined one or the other side of the discussion. But cash-wielding companies have been influencing what these organisations say about climate change, making the "debate" seem much more polarised – and the science much more uncertain – than it actually is.
This has had a scary trickle-down effect, at least in the US. According to Dr. Justin Farrell, the study's author, Americans don't know what's true when it comes to climate change. He explained to The Washington Post:
The contrarian efforts have been so effective for the fact that they have made it difficult for ordinary Americans to even know who to trust.
Dr. Farrell examined a network of 4,556 people linked to 164 climate change denying organisations and analysed the messages they published between 1993 and 2013 – 40,785 texts including press releases, policy statements and blog posts.
He split the network of people and companies into those that received corporate funding and those that didn't. Comparing the two groups, he discovered a connection that meant corporate funding is actually moulding what's being said publicly about climate change, fuelling skepticism and polarising views.
The organisations receiving funding seemed to work in collaboration with their corporate backers in terms of their messaging, he said:
They were writing things that were different from the contrarian organisations that did not receive corporate funding. Over time, it brought them into a more cohesive social movement and aligned their messages.
Companies have long been suspected of influencing the climate change discourse; after all, they stand to benefit, especially if our skepticism keeps us buying their products and services. For example, Exxon Mobile is currently being investigated for lying to the public about climate change. But the sheer scale of this corporate bias means the entire public discussion around climate change has been manipulated by companies where science should have taken the lead.
The damage has already been done, and it's unlikely that all the companies concerned will be held accountable for their part in skewing public opinion. But this is a wake-up call for scientists and the media: it's time to make sure the information out there is accurate, reliable and impartial.
Featured image: Takver/Flickr
Since you're here ...
We know you don't need a lecture. You wouldn't be here if you didn't care.
Now, more than ever, we need your help to challenge the rightwing press and hold power to account. Please help us survive and thrive.
Support