Cameron's deadly silence over Saudi executions – what you need to know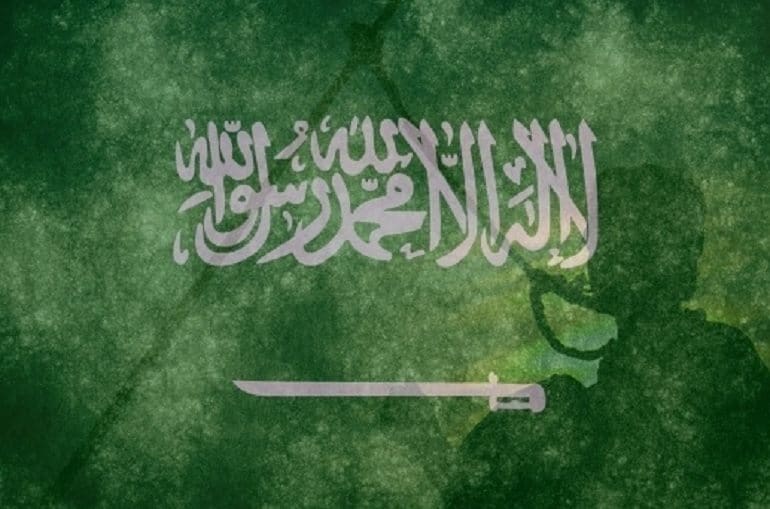 Support us and go ad-free
At the very start of 2016, Saudi Arabia executed 47 prisoners in what was its biggest mass execution for decades. The British government responded with near silence, in spite of sectarian tensions in the Middle East increasing significantly in the wake of the event.
This weak response should once again bring the priorities of our politicians under greater scrutiny.
Background
In 2015, The Canary reported on how the state ideology of Saudi Arabia – Wahhabism – is also the driving force behind the Daesh (Isis/Isil) insurgency in Syria and Iraq. In fact, Sputnik News claims the Saudi regime and its counterparts in Turkey and Qatar deserve the title of "Daesh godfathers".
British prime minister David Cameron, however, helps other western states to prop up the oppressive regimes mentioned above. There have even been accusations that Prince Charles has been used to seal lucrative arms deals with the likes of Saudi Arabia. And, as we argued in December, such deals and support for state terror should be considered complicity with terrorism.
There is also the important issue of women's rights in Saudi Arabia. In 2015, Sweden's foreign minister Margot Wallström created a diplomatic crisis when she denounced the subjugation of women in Saudi Arabia – a country which held a conference about women in 2013 which no women attended. The Independent has given several examples of the state's oppression of women:
Religious police regularly beat women who show more than their eyes and hands in public.
Women must be accompanied by a male chaperone from their family if they want to go out in public.
Female citizens are segregated from their male counterparts, whether in schools, universities, or workplaces.
Saudi women are banned from driving cars, travelling, undergoing some medical procedures, and even opening a bank account unless they have permission from a male guardian.
The fact that just over a hundred thousand Saudi women voted in local elections in 2015 – for councils with extremely limited powers – changes very little. Although it was a step forward to see women running for seats on 284 councils for the first time ever, only 21 of them actually won posts.
Read on...
Support us and go ad-free
Considering the above, it should come as a surprise that a Saudi Arabian envoy currently heads a panel at the United Nations Human Rights Council (UNHRC). For UN Watch executive director Hillel Neuer, this is primarily because "petro-dollars and politics have trumped human rights", glossing over the fact that the Saudis have "arguably the worst record in the world when it comes to religious freedom and women's rights". Remember, this is the state that classes atheism as a terrorist offence and which, according to Amnesty International, sits alongside China and Iran at the top of the list of state executions around the world.
In short, Saudi Arabia is not the country you would want looking into human rights abuses around the world. For this reason, opposition leaders in the UK have called on David Cameron to come clean about the role the UK government allegedly played in getting Saudi Arabia on to the UNHRC panel as part of a secret vote-trading deal back in 2013.
Why did the executions happen?
In December, Al Jazeera published an article insisting that Saudi Arabia routinely used the word terrorism as "an excuse for human rights abuses". It claimed that the convictions of six Shia activists on death row had been "obtained through unfair trials marred by human and civil rights violations, including in some cases torture, forced confessions and lack of access to counsel". Al Jazeera HQ in Qatar allegedly promised later on to remove the piece as to not cause offence to the Saudi regime.
One of the main activists who was killed by Saudi Arabia in January 2016 was opposition Shia cleric Sheikh Nimr al-Nimr – a "noted critic of the Saudi royal family" according to RT. In other words, a key factor behind the executions was the ruling regime's attempt to assert its authority.
For The Nation's Conn Hallinan, the Saudi royal family is currently "more vulnerable" than it has ever been, in part due to its decision in late 2014 to scale up its oil production in an attempt to regain its dwindling influence in the global energy market. As a result of mismanagement and "ill-advised foreign interventions" in both Yemen and Syria, Hallinan insists, Saudi debt looks set to double between 2015 and 2016. At the same time, the country's attempts to isolate Iran have been failing in recent months as a result of the west's reconciliation with Tehran.
For author Daniel Lazare, the Saudi monarchy is "coming apart at the seams" because of King Salman's hard-line approach to dissidents. By increasing its number of public executions, Lazare suggests, the country has gradually lost respect around the world. High unemployment rate and growing inequality, meanwhile, has seen the regime lose support at home as well. In other words, the recent executions are almost certainly a sign that the Saudi monarchy is losing its grip on power. But Western leaders keep their silence primarily because they fear the alternative to regime forces would be less malleable Wahhabi groups sympathetic to the likes of Al Qaeda and Daesh.
Nonetheless, says investigative journalist Dr Nafeez Ahmed, Saudi Arabia is "on the brink of protracted state failure" whether western elites like it or not. This process, Ahmed insists, is likely to intensify in coming years and be "truly obvious well within a decade".
How has the world responded?
As the executions have been seen as an attack on Saudi Arabia's minority Shia community, there have been strong responses from Shias elsewhere in the Middle East. For example, Yemen's Houthi group called Sheikh al-Nimr a "holy warrior", Lebanon's Hezbollah said "a grave mistake" had been made, and Iranian Ayatollah Ali Khamenei said al-Nimr was an "oppressed martyr". In fact, Khamenei even released a cartoon on his official website comparing Saudi Arabia to Daesh.
And as protests spread throughout Iran, Bahrain, Shia parts of Saudi Arabia, and across the Middle East, prominent Iraqi politician Humam Hamoudi said the execution had effectively been "a service to Daesh" by further igniting the sectarian tensions between Shias and Sunnis in the region. In Iran, there was particular uproar, and angry protesters soon entered and burned the Saudi embassy in Tehran. Saudi Arabia soon responded by severing its already fragile diplomatic relations with Iran. Saudi allies in Bahrain and Sudan also severed ties with Iran.
With the mothers of other Shia activists arrested during protests between 2011 and 2013 stressing they would only stay silent if they were killed alongside their children, it was clear that opposition to the Saudi monarchy would not be killed off with executions.
While The New York Times claimed European sympathies lay with Iran in this intensifying conflict with Saudi Arabia, and Saudi government websites were taken offline by Anonymous hackers (see #OpNimr), there was also mockery aimed at international leaders for their silence on the matter. Instead of condemning the executions in Saudi Arabia, for example, David Cameron simply echoed the diplomatic government line that "we're opposed to the use of the death penalty under any circumstances". Cartoonist Carlos Latuff, meanwhile, mocked Saudi Arabia's presence on the UN human rights council.
For senior adviser to the Security Assistance Monitor, William Hartung, the west could only truly show its displeasure with Saudi executions and war crimes in Yemen by starting to cut off some of the billion-dollar arms deals made with Riyadh.
There are two reasons why this is unlikely to happen, however. One is the powerful presence of "Saudi-financed flacks and media", according to The Intercept. Another is that, as Saudi ambassador to the UK Mohammed bin Nawaf bin Abdulaziz stressed in late 2015, there would be "potentially serious repercussions" if the west altered its alliance with the Saudis. For Ian Dunt at Politics.co.uk, this threat, thinly veiled in diplomatic language is a "standard Saudi technique". And it is one echoed by David Cameron, who claims Britain can only have influence over the Saudis if it maintains a close relationship with them.
In reality, the west's failure to criticise Saudi Arabia's horrific human rights record is down to "moral cowardice", asserts Dunt, though acting on Saudi crimes does not necessarily mean taking Iran's side of the sectarian conflict. The situation in the Middle East is not that black and white. For Dunt:
Only cautious cooperation and pointed non-cooperation with both sides provides the influence and involvement needed to prevent things getting worse… Nothing terrifies the Saudis more than the prospect of a more nuanced, intelligent, multifaceted foreign policy in the Middle East.
While we can write to our politicians, to push them to take the type of nuanced political stance Dunt speaks about, or support Amnesty's campaign against the death penalty, we can also protest against Saudi Arabia's presence on the UN human rights council. But most of all, we should ourselves keep in mind that human rights abuses are bad whoever commits them, and that attempts made by politicians to justify the crimes of one regime while condemning those of another must be called out for what they are – complete hypocrisy.
Featured image via Nicolas Raymond and Mehdi Hasan Khan.
Support us and go ad-free
We know everyone is suffering under the Tories - but the Canary is a vital weapon in our fight back, and we need your support
The Canary Workers' Co-op knows life is hard. The Tories are waging a class war against us we're all having to fight. But like trade unions and community organising, truly independent working-class media is a vital weapon in our armoury.
The Canary doesn't have the budget of the corporate media. In fact, our income is over 1,000 times less than the Guardian's. What we do have is a radical agenda that disrupts power and amplifies marginalised communities. But we can only do this with our readers' support.
So please, help us continue to spread messages of resistance and hope. Even the smallest donation would mean the world to us.
Support us