Revealed: How British taxpayers are paying for the super-rich elite to dodge taxes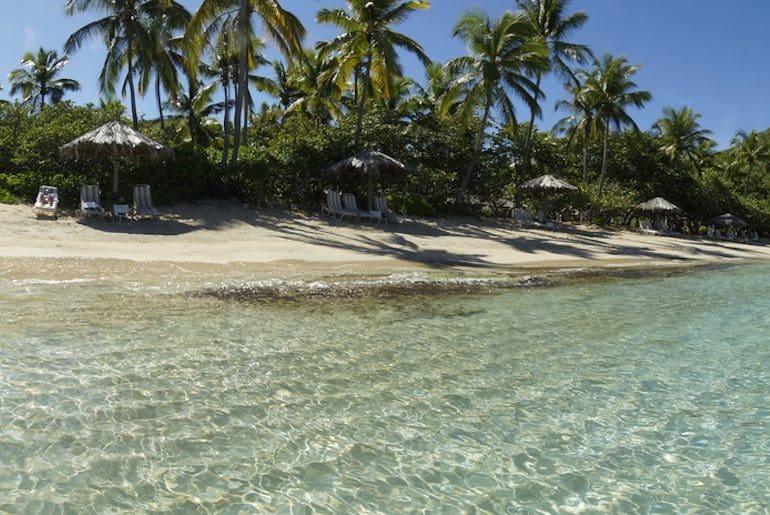 The taxpayer bailouts of the banks have had dire consequences for the country. But while we've been enduring austerity, the super-rich have been squirreling their money away in tax havens. Now it turns out that one of the top banks helping them to do that, Coutts, is indirectly owned by the very taxpayers it is ripping off.
Coutts has been named in the Panama Papers as one of the worst offenders when it comes to helping the super-rich use offshore havens to avoid paying taxes. The private bank, which counts the Queen among its customers, instructed Panamanian law firm Mossack Fonseca to set up 487 shell companies to help its clients avoid paying taxes, according to the International Consortium of Investigative Journalists (ICIJ). That puts it among the 'top ten' banks implicated in the biggest data leak in history: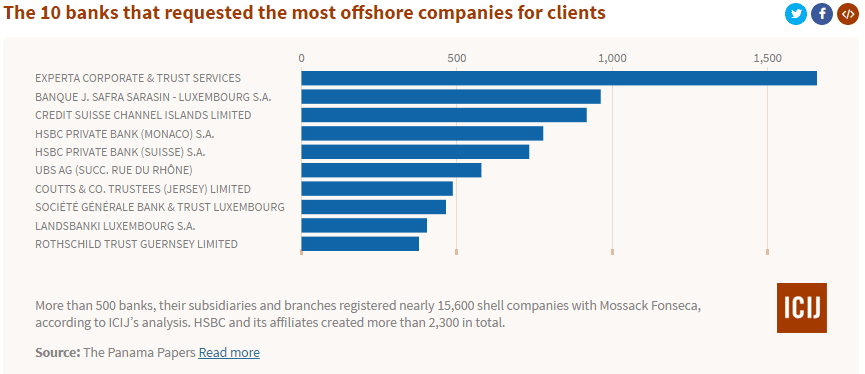 You might think this is all par for the course for a private bank serving the country's elite. But the Coutts division in question is a subsidiary of the Royal Bank of Scotland – and RBS is 73% owned by British taxpayers after we bailed it out.
So, while taxpayers bear the brunt of the bank bailouts and austerity, a bank that benefited from that bailout has been busy helping Britain's super-rich to avoid paying taxes.
And it gets worse. Coutts may have stringent requirements over who it will accept as a client, but it is distinctly less fussy about who it will take money from when it gets into trouble. Over the past few years, the bank has been fined £18.8 million over tax evasion in Germany and £56 million for helping US clients to conceal their assets, among other fines.
Who picked up the tab for those fines? Taxpayer-backed RBS did.
RBS has now sold Coutts' international operations, writing off a hefty £200 million in that sale as 'goodwill'. But it still owns Coutts in Jersey, which has been exposed in the Panama Papers for taking taxpayers for a ride.
It is the latest in a long line of insults to the taxpayer over RBS:
Back in 2008, taxpayers bailed out RBS for a whopping £45 billion, the biggest bank bailout in history.
In 2015, George Osborne sold off a 5.4% stake in the bank at a £1bn loss to taxpayers.
He now plans to sell more of our shares at a loss of nearly £22 billion.
Meanwhile, RBS bankers have just enjoyed a £373 million bonus, despite making a £2 billion annual loss.
Finally, it has now emerged that an RBS subsidiary has put enormous resources into helping its clients to avoid paying tax into the UK economy.
The ICIJ says of its Panama Papers:
The documents make it clear that major banks are big drivers behind the creation of hard-to-trace companies in the British Virgin Islands, Panama and other offshore havens.
That a taxpayer-backed bank is near the top of that list is scandalous. If Cameron wants to regain any shreds of credibility after his contemptuous response to the Panama Papers' revelations, he needs to stop talking about tax havens and start taking meaningful action, fast.
Get involved!
– Sign the petition telling David Cameron to crack down on tax havens.
– SHARE this article.
– Read more about The Panama Papers on The Canary.
– Watch this video from the ICIJ.
– Support The Canary so we can keep holding the rich and powerful to account.
Featured image Vin Crosbie/Flickr

Fund our Investigations Unit
You can help us investigate corruption, expose injustice and uncover the truth.
As one of the only independent investigations units in the country, we work for you – but we need your help to keep going. We need to raise £10,000 to continue our groundbreaking investigations. Can you chip in?
Fund us