Proof emerges that Thomas Mair had links to international neo-Nazi groups (IMAGES)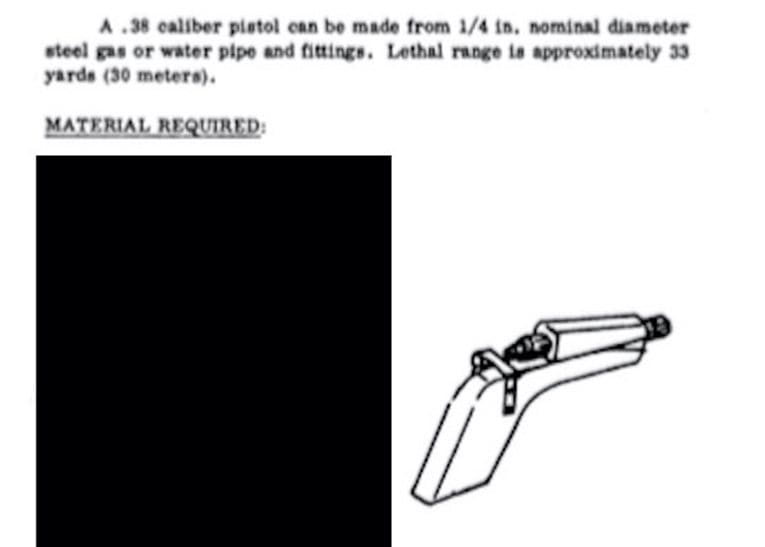 Amongst speculation about the motives behind the tragic murder of MP Jo Cox, proof of the identified assailant Thomas Mair's links to international far-right groups has emerged.
Here are the documents that have surfaced regarding Mair's history of involvement with the far-right US National Alliance and South Africa's SA Patriots.
The US Southern Poverty Law Centre has sourced images of receipts from National Vanguard Books, publisher of the US neo-nazi group the National Alliance (NA), billed to Thomas Mair at his address in Yorkshire. (National Vanguard Books is not to be confused with the National Vanguard, a splinter group of the NA formed in 2005 who took their name from the NA magazine and publisher.)
The first of the receipts, from 13th May 1999, lists several items – one being the Improvised Munitions Handbook which outlines how to make explosives, and a homemade gun. It is alleged that Mair used a gun that "looked homemade" in the shooting.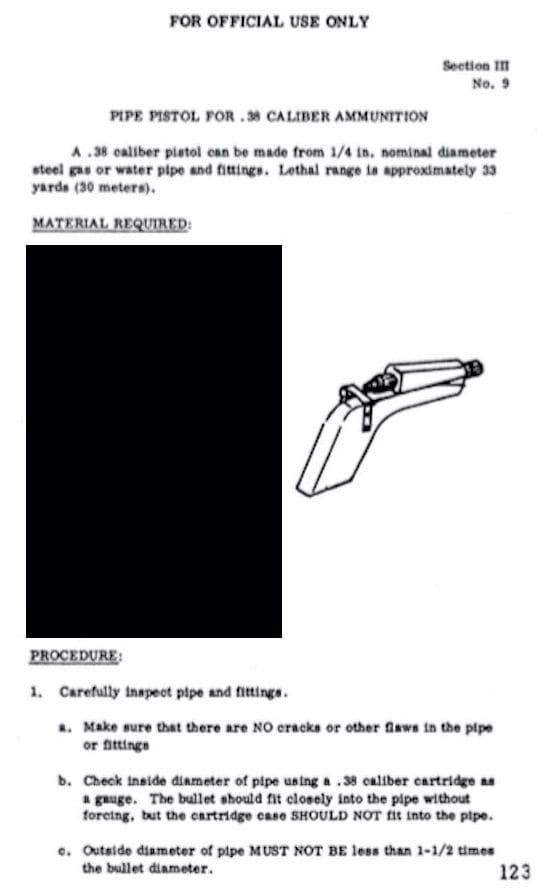 Also on that 1999 receipt are other books about explosives, and a copy of 'Ich Kämpfe' (in English: 'I fight') , the 1942 Nazi pamphlet issued to all new party recruits about their 'successes', written by Goebbels and others.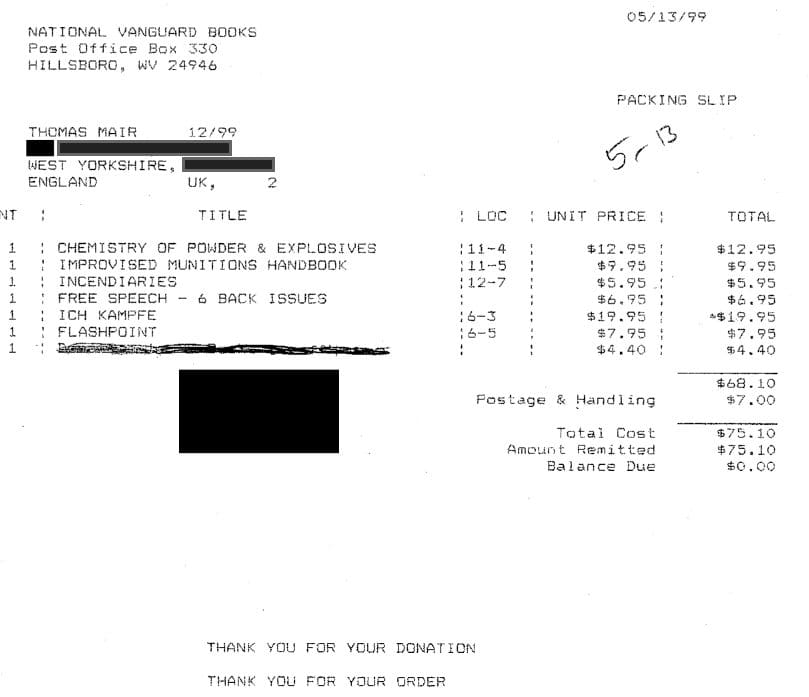 Two more receipts, from 2003, show subscriptions to the National Vanguard and Free Speech magazines.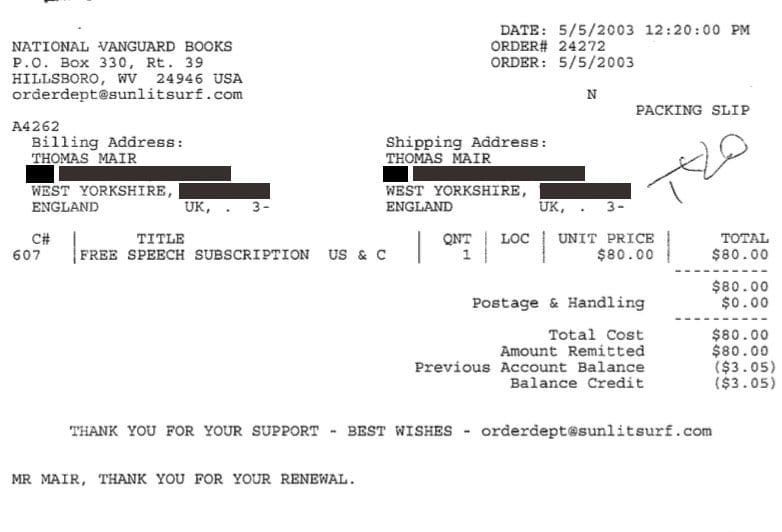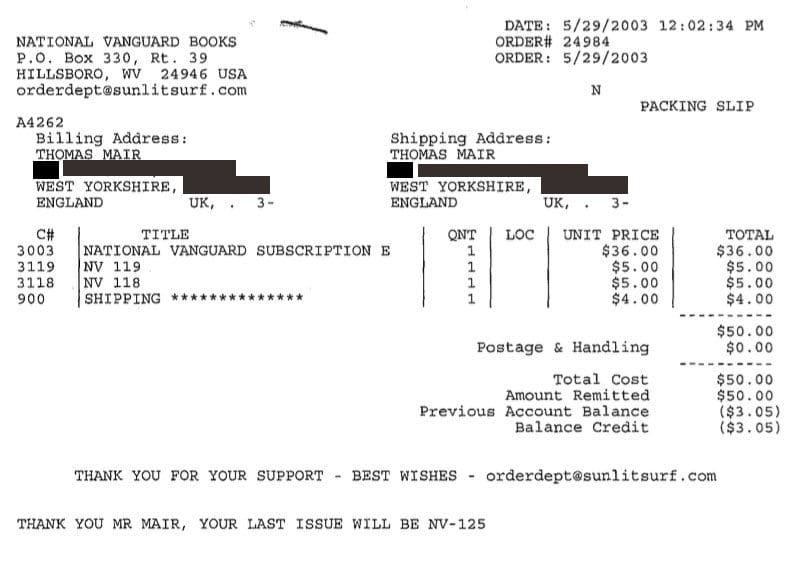 It has also been pointed out that Mair had links to the South African pro-apartheid group White Rhino Club, via subscription to their magazine S. A. Patriot. The publication was later re-launched in the UK as S. A. Patriot-in-Exile. In the lead-up to the re-launch the publication publicly thanked Mair as one of their "earliest subscribers and supporters."
While admitting, yet downplaying, this link the editor of today's S. A. Patriot-in-Exile, A. D. Harvey, has released a statement condemning the attack. He claims that Mair's subscription in the mid-1980s was brief, with Mair receiving only a few editions and never renewing his subscription. Harvey describes the public mention of Mair as one of several 'staged events' to drum up support for the re-launch.

These documents suggest that Mair engaged with and was exposed to long-standing influence from far-right ideas from at least the mid-80s to the mid-2000s.
Of the various speculations surrounding his mental health and the proximity to the referendum the motive of political opposition to Cox's broadly inclusive stance is one that currently appears far clearer.
Image via Southern Poverty Law Centre
Since you're here ...
We know you don't need a lecture. You wouldn't be here if you didn't care.
Now, more than ever, we need your help to challenge the rightwing press and hold power to account. Please help us survive and thrive.
Support