How America's Afghan jihad gave birth to Orlando's terrorist homophobe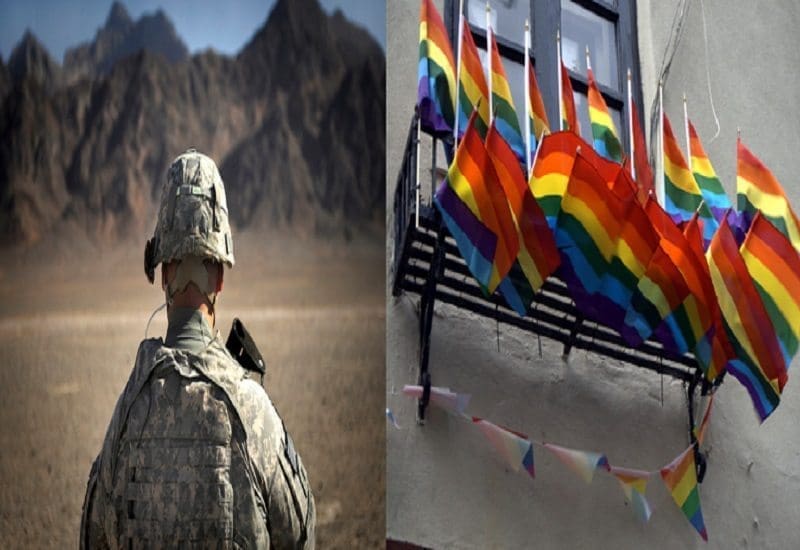 Support us and go ad-free
An extensive investigation by The Canary's International Editor, Nafeez Ahmed, reveals the complex backstory surrounding the Orlando terrorist Omar Mateen.
In an exclusive for his website INSURGE intelligence entitled "How America's Afghan crusade came home to Orlando," Ahmed reveals a tale of failed foreign policy, corporate and government collusion and ultimately clashing cultures. But it also starkly exposes the nefarious nature of war, those who profit from it – and the reality that we have learnt nothing from decades of conflict.
Networking expatriates
It begins in the 1980's during the conflict between Afghanistan and the former Soviet Union. Mateen's Father, Mir Seddique Mateen, was a mujahid (a guerrilla warrior, if you like) fighting the USSR's invasion. His cause, like Osama Bin Laden's, was funded extensively by the US and the jihadis were seen as useful allies while the Cold War was still raging.
Mir Seddique then emigrated to the US in 1985 along with many of his fellow Afghan fighters. This "network" of expatriated mujahids still exists to this day. They run companies and apparent Non-Governmental Organisations (NGO's) and are extensively linked to the American administration and its ongoing involvement in Afghanistan.
As Ahmed describes:
Among Mir Seddique's companies, the most relevant is The Durand Jirga Inc., which was incorporated on 30th November 2010. The company's Articles of Incorporation say that The Durand Jirga Inc. is "organized for exclusively religious, charitable, educational and scientific purposes… Specifically, the organization will mediate and attempt to resolve social and territorial disputes."
This is where the network of ex-mujahids begins to take shape. Qasim Tarin, who was interviewed in the aftermath of the Orlando massacre, was a friend of Mir Seddique and a director of Durand Jirga Inc.
Read on...
Support us and go ad-free
But at the same time, he was also extensively cozying-up to various members of the US administration and the military. Tarin was a regional president of the Afghan-American Chamber of Commerce (AACC) where he networked with highly influential individuals.
"Chamber of Commerce" should really be translated as "Corporatist Networking Group". Because that is essentially what it is.
Corporatist influences
The AACC is a platform for government officials to meet with powerful heads of business; a platform for them to form relationships; to scratch each others backs  – and ultimately trade deals over contracts and policy. As is the same with most Chambers' of Commerce.
Naomi Klein describes the term "corporatist" in her book The Shock Doctrine as a system which "erases the boundaries between Big Government and Big Business". This is exactly what was happening in the case of Tarin and Mir Seddique.
As Ahmed states:
Sponsored by the US State Department, Commerce Department, and USAID, the AACC's board includes Col. James L. Bullion, former Director of the Pentagon's Task Force for Business and Stability Operations; Marine Corps Major General (ret.) Arnold Fields, the former US Special Inspector General for Afghanistan Reconstruction (SIGAR); Jeffrey Grieco, former Chief of Communications and Government Affairs (2009–14) for International Relief & Development (IRD), an NGO "implementer" for the Department of State and US Agency for International Development (USAID); Ambassador Said Tayeb Jawad who served as President Karzai's Press Secretary, Chief of Staff and Director of the Office of International Relations; former Congressman Don Ritter, who as the Chairman of the Congressional Task Force on Afghanistan was one of the main architects of the US strategy to support the Afghan mujahideen during the Soviet invasion and occupation.
Via the AACC, Tarin was able to gain access to numerous government and military officials who were actively involved in Afghanistan (the links even extend directly to the Republican candidates in this year's Presidential elections Ted Cruz and Donald Trump). Via this access, Tarin essentially became a corporatist.
Tarin ran numerous companies and NGO's. The most notable being the Wahidullah Ahmed Zai (WAZ) Group.
Ahmed writes that:
The WAZ Group is an especially useful indicator of the nature of Tarin's network of companies. A fuel supply and logistics company registered with Afghanistan's trade ministry, the firm's clients include the present government of Afghanistan, the US Department of Defense, several private US military contractors including the notorious Blackwater (now Academi) and DynCorp, as well as the US Army's Special Forces.
He goes on to say:
As such, the WAZ Group is directly complicit in the Obama administration's continuing stealth occupation of Afghanistan. In 2012, the firm formerly known as Blackwater won a no-bid $22 million three-year contract to provide logistical support for the US Special Operations Joint Task Force compound in Kabul, Camp Integrity.
This is what is commonly known as the "Military Industrial Complex" (MIC), where government and arms manufacturers are intertwined and perpetuate war for profit.
MIC and failed foreign policy
Military Industrial Complex was a phrase coined by US President Eisenhower in his "farewell" speech in 1961. He said that "an immense military establishment and a large arms industry" had emerged as a hidden force in US politics and that Americans "must not fail to comprehend its grave implications":
In the councils of government, we must guard against the acquisition of unwarranted influence, whether sought or unsought, by the military industrial complex. The potential for the disastrous rise of misplaced power exists and will persist.
Eisenhower's prophetic vision of governments and arms dealers in bed with each other, perpetuating war for profit, is far worse now than he probably imagined. It is also evident with the WAZ Group. Owing to his AACC networking Tarin garnered contracts with both the US and Afghan administrations, and was making money out of this. He was having "unwarranted influence".
But it went even further – right to the heart of Afghan politics.
Via the AACC, Tarin is linked to one Dr. Abdul Sattar Sirat . In his piece, Ahmed describes Sirat as the "uncle of jihad", owing to the complex labyrinth of connections he has with other former mujahids. These relationships date from the late 1970's, via designated global terrorists, the CIA and Bin Laden, Saudi Arabia and right up until near-present day and the Taliban. But crucially, Sirat was one of several candidates the US and the United Nations (UN) wanted to install as an interim Afghan President.
But as Ahmed describes:
In the end, Sirat was pressured by the US to withdraw his candidacy during the 2001 US-brokered transition process — purportedly over concerns about the ethnic balance of the incoming government, and the unlikelihood of his victory. The move allowed the more charismatic (and corrupt) Hamid Karzai, the US preferred option, to step in.
Sirat, Tarin and crucially Omar Mateen's father initially supported Karzai's presidency. But as the allegations and evidence of widespread corruption began to mount, they became disillusioned and tried to push for a more traditional, conservative, hard-line tribal-based government. Mir Seddique himself even had aspirations to run for President.
Through this veritable spider's web of networks, NGO's and companies, Mir Seddique himself schmoozed with both US and UK officials from government agencies and the military, and leaders of big business. Attending conferences, dinners and networking events, he seemingly was himself becoming part of this corporatist network. All while harbouring some underlying resentment for Western failures, or as Ahmed says his:
constant efforts to ingratiate himself with the US government, while selectively condemning Pakistan-backed terrorism and occasionally lauding the Taliban.
And it is this backstory which is crucial to understanding the context surrounding the Orlando massacre.
A clash of cultures
Omar Mateen was probably gay or bisexual.
Anecdotal evidence placed him at the Pulse nightclub on numerous occasions, and using gay dating apps. But he was brought up in a seemingly conservative, hard-line Muslim household – his own father denounced the possibility his son could have been gay. In the aftermath of the massacre he said, "There is no way he was homosexual, he was not brought up that way. I will not have it. He was not gay."
As Ahmed stated:
If Omar Mateen was indeed the gay son of a member of the Afghan mujahideen, it would make sense that he could not reconcile his father's ultra-conservative religious views with his own sexual identity. Was Mateen the son also conflicted over his father's political views and activities? In the words of his ex-wife, Sitora Yusifiy, who admitted that Omar Mateen used to drink regularly and visit nightclubs: "He did have a different side to him that he could not open up to his father about."
A gay man, growing up in an ultra-conservative Muslim household, in the epicentre of the modern Western world? The end product is most likely internalised homophobia: that is when someone has to repress their sexual identity so much they end up hating other people, who they really strive to be like.
Ahmed succinctly sums-up this clash of cultures:
Did Omar Mateen see his last act in Orlando, in which he finally pledged allegiance to ISIS, as his brutal ticket to salvation? Was Omar Mateen following the footsteps of his father in the ultimate act of repressing his own homosexuality by becoming a mujahid who attained martyrdom in the act of massacring those he kept failing to resist? Was Omar Mateen's last act, equally, an act of defiance against his father, a psychological one-up in which he became a better mujahid than his father could ever be?
All of this will only ever be speculative. No-one will ever really know what was going on in Omar Mateen's head.
However, this drawn out tale, with its torrid twists and turns, and ultimately horrific ending, has concerning parallels. With Syria.
Warring factions sponsored by corporatist powers more concerned with money than human life. A country in turmoil that the West desperately wants to control. And in the epicentre of it all – people, policy, profit and religion.
We don't know what the outcome of the Syrian conflict will be. But it is extremely troubling to think that in thirty-years a tale similar to that of Omar Mateen's may be repeated, because of failed Western intervention.
But what we do know now is that 49 innocent people lost their lives.
Because of a story stretching back to the 1970's.
You can read Nafeez Ahmed's full investigation for INSURGEintel here
Get involved.
Support the victims of the Orlando massacre
Image via The U.S. Army/The All-Nite Images
Support us and go ad-free
We know everyone is suffering under the Tories - but the Canary is a vital weapon in our fight back, and we need your support
The Canary Workers' Co-op knows life is hard. The Tories are waging a class war against us we're all having to fight. But like trade unions and community organising, truly independent working-class media is a vital weapon in our armoury.
The Canary doesn't have the budget of the corporate media. In fact, our income is over 1,000 times less than the Guardian's. What we do have is a radical agenda that disrupts power and amplifies marginalised communities. But we can only do this with our readers' support.
So please, help us continue to spread messages of resistance and hope. Even the smallest donation would mean the world to us.
Support us